South Korea Bans Sending Bibles in Balloons to North Korea Due to Kim Jong Un Peace Talks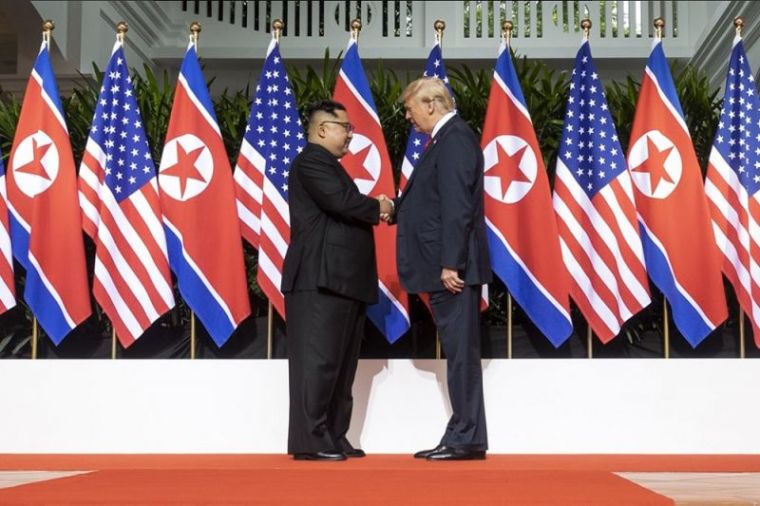 One consequence of the ongoing peace initiatives between South Korea and the U.S. with North Korean leader Kim Jong Un has been the ban on balloon launches for Christian ministries, who used the tactic to send leaflets and Gospel messages to North Koreans.
Eric Foley with Voice of the Martyrs Korea explained that despite 12 years of efforts launching balloons into North Korea, the South Korean government has now banned ministries from continuing with such efforts.
Foley told Mission Network News on Monday that essentially, South Korea does not want to upset its northern neighbor and endanger the peace talks.
"What we're facing now is a complete blockade for balloon launches and the justification for it, that the South Korean government is giving to us, is that it 'fouls the air for peace.' And what they mean by that is the North Korean government doesn't like balloon launches," the missionary explained.
"For many years in our work the government has said 'not now, wait, don't do anything to bother North Korea.' And now, unfortunately, the international community is kind of supporting that rationale," he added.
"We've faced restrictions in the past on balloon launching that were temporary and for a time, but it's pretty clear that this time these restrictions are different. The government has issued a comprehensive ban on balloon launching."
The Korea Times also reported that government officials have been banning private citizens and groups from launching balloons into North Korea, which beside Bible messages also typically contain USB sticks and leaflets with information about the outside world.
Some defectors, such as Park Sang-hak and his Fighters for Free North Korea group, have maintained that North Korean citizens remain in the dark about the realities of the world, having been exposed only to North Korean propaganda.
"If we the North Korean defectors can write letters, phone our relatives or family in the North or contact them via the internet, we would not have to send the messages and small gifts in the balloons," Park said.
"Having risked our lives to come to South Korea, we defectors have an obligation to tell people in our hometown we are alive, that the South is not the hell the North regime pronounces it to be," he added.
Foley separately told MNN that the current climate is a "particularly dangerous time for Christians in South Korea and North Korea, because the agenda that is being set is being set by [the] government in terms of ministry. And we know historically in missions that governments setting agendas for missions has not gone well for the church."
Different ministries and organizations have participated in balloon launches to North Korea over the years, some using GPS technology to track the success rate of the efforts.
Jung Kwang-il, founder of a group called No Chain, revealed in September 2017 that his thousands of Bible-filled flash drives, donated by college and high school students in the United States, drop into North Korea's Mount Kumgang area, as confirmed by GPS tracking.
"In recent memory, we've had the Jasmine Revolution [in Tunisia], and the Arab Spring," Jung has explained about the mission of the launches.
"How come none of that is happening in North Korea? The reason is simple: Because the country's such a closed-off country, information-wise. People don't know that the situation they're in is truly a terrible one. ... We want to break that ignorance."