Southern Baptist Head Says He Prayed for Obama Almost Every Day, Will Do Same for Trump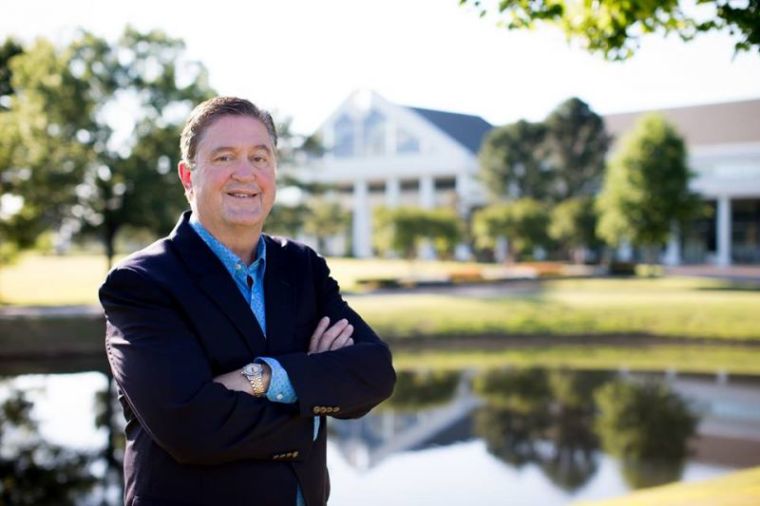 Southern Baptist Convention President Steve Gaines revealed this week that he prayed for former President Barack Obama and his family almost every day by name during the course of his eight-year term and he plans on doing the same for recently installed President Donald Trump.
"I doubt that I missed 30 days during his time as president. I prayed for Michelle and Malia and Sasha, even though most people I know don't even know his daughters' names," Gaines told Baptist Press this week. "I'm now praying for Donald Trump with that same commitment."
Although the controversial New York City billionaire was not his first choice for the White House in 2016, Gaines explained that he eventually voted for Trump in the general election.
"A lot of people like me chose the candidate who was more friendly to pro-life [causes] and marriage between one man and one woman," Gaines said. "I do not support many of the things Trump has said, especially what he has said about women. But he was the best choice that we had [in this election]."
The SBC president said he kept an open mind during the presidential campaign and noted that it is important to listen to people in order to make informed decisions.
"My family and I were in New York City when Trump announced his bid for the presidency. I went down to hear him with about a thousand other people; I would have gone if it had been Hillary Clinton or Bernie Sanders. I did not think Trump was the best candidate but I went anyway to listen to him," he recalled. "A few years earlier I met Obama at a prayer breakfast."
So far, Gaines is pleased with all of Trump's cabinet picks except one — newly-appointed Secretary of State Rex Tillerson.
He said his disappointment comes from the secretary of state's support of the Boy Scouts opening their ranks to homosexuality in 2014.
"Overall I'm pleased with the appointments; they are better than what we could have had [with Hillary Clinton]," Gaines said. He praised Supreme Court nominee Neil Gorsuch's view to interpret the Constitution "the way it was written, not rewrite it."
Reacting to the issue of immigration, Gaines urged Christians to adopt a more measured approach to the issue and look at it through the lens of their faith.
"At some point we need to understand that God is not an American and is not Republican or Democrat. Christians need to remember that we have dual citizenship, with our allegiance first to the Kingdom of God," he said.
"It's important to remember that to some degree we have more in common with a believer in a lost country than an unbeliever in our own country."
"We certainly need to vet people coming into our nation to be sure we are safe from those who would do us harm. That's why I have locks on my doors at night to keep my family safe. On the other hand, I do not want us to be guilty of the European nations who, at the onset of World War II, refused to let refugees into their countries," he explained. "How can your heart not go out to those people who are today fleeing from wars and violence? We need to remember that at some level we are all immigrants to America."
Gaines, who has been senior pastor of Bellevue Baptist Church in Memphis, Tennessee, since 2005, was elected as president of the SBC last June.