Southern Baptists Elect Steve Gaines President After J.D. Greear Withdraws Candidacy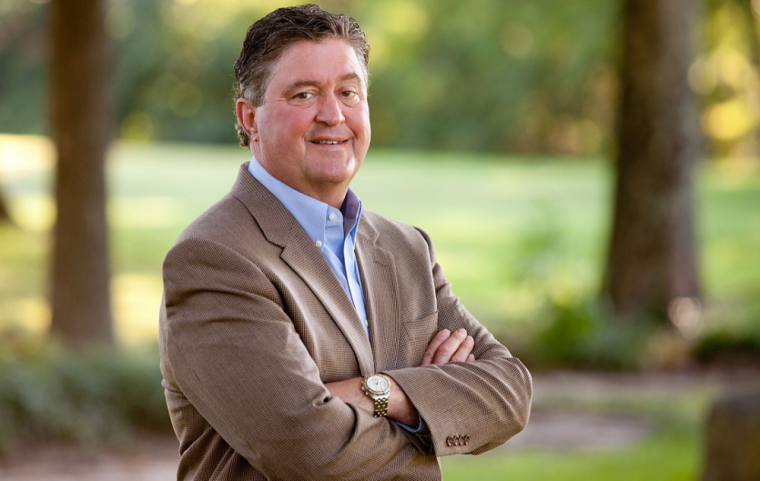 Pastor Steve Gaines is the new president of the Southern Baptist Convention after opponent J.D. Greear decided to withdraw his candidacy.
After two ballots cast Tuesday failed to bring a clear winner, Greear addressed the messengers on Wednesday morning to announce he was going to withdraw.
"I spent a good amount of time last night praying and believe that for the sake of our Convention and our mission, we need to leave St. Louis united," explained Greear.
"One of the candidates leaving the Convention with a 51-49 victory on a third ballot is just not going to serve our mission well. So I am respectfully withdrawing my candidacy as president."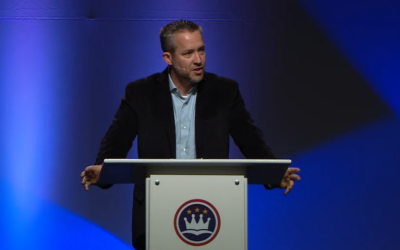 Greear received a lengthy applause from the messengers following his announcement. Greear added that no one pressured him to withdraw and Gaines had thought of doing the same thing.
J.D. Greear, 43, pastor of The Summit Church in Raleigh-Durham, North Carolina, and Steve Gaines, 58, pastor of Bellevue Baptist Church in the Memphis, Tennessee, area were nominated for the position of SBC president.
Both nominated in March, pastors Greear and Gaines were contrasted by some within the SBC for their generation gap and differing views on Reformed Theology.
A third nominee, David Crosby, pastor of First Baptist Church of New Orleans, was nominated by the SBC's first African-American President, Fred Luter.
In an earlier interview with The Christian Post, Crosby explained that while he understood that he was unlikely to win, he was still in the race because its "the right thing to do."
"I did not enter this race because I thought I would win. I entered because I felt it was the right thing to do. In the process I have spoken my mind about what I think is of first importance. I am content whatever the outcome," said Crosby.
"A number of SBC leaders have indicated their support for my candidacy and their intention to vote for me. I know a number of pastors who are making the trip to St. Louis primarily to cast their vote for me. Of course, among them are three of my brothers."
The first ballot cast Tuesday failed to have a candidate receive the necessary majority, with Crosby receiving 583 votes, Gaines receiving 2,551 votes, and Greear receiving 2,601 votes.
Both Gaines and Greear received about 44 percent of the vote, which was less than the necessary minimum of 50 percent plus one vote to become president.
With the second ballot, also taken Tuesday afternoon, Gaines narrowly missed the mandatory minimum, receiving 2,410 votes (49.96 percent), while Greear received 2,306 votes (47.8 percent).
A reported 108 votes were declared illegal due to the wrong ballot being used or the mark made being indistinguishable to the counters. While no candidate can receive an illegal vote, the winner must obtain a majority of all votes, including the illegal votes.
On Wednesday morning, outgoing President Ronnie Floyd called Greear and Gaines to the stage, where both spoke about Greear withdrawing his name from nomination and stressed unity despite the contentious vote.
Gaines noted in his remarks that he was planning to also drop out, saying "I don't like division" and did not support the "tension" that was being sensed.
"J.D. has preached in my church. J.D. is one of the finest men of God I know. And I mean that and I love him," said Gaines, noting that the two talked Tuesday night about what to do.
"I want Jesus to be lifted high and I want us to be together."