SpaceX Successfully Launches Zuma Spacecraft for a Secret Government Mission
SpaceX has successfully launched a secret spacecraft on behalf of the U.S. government on Sunday, Jan. 7. Not only that, the Falcon 9 rocket used for the mission also nailed a perfect landing as well, just a few minutes after delivering its payload.
It's a flawless launch as far as observers can see, with the SpaceX Falcon 9 rocket encountering no issues taking off at 8 p.m. EST from Cape Canaveral Air Force Station on Florida, according to Space.com.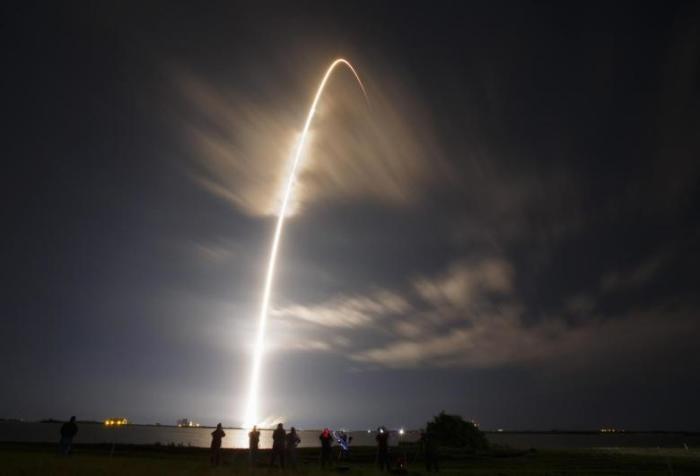 As a two-stage rocket, the Falcon 9 first stage separated from the second stage exactly two minutes and 19 seconds into its flight. The first stage then began to aim for a spot at the SpaceX Landing Zone 1 at Cape Canaveral.
The largest piece of the Falcon 9 rocket did a spotless landing about eight minutes after lift off, using its remaining fuel to maneuver carefully for an uneventful touchdown. That makes for the 21st successful stage return for SpaceX, and it's ninth on firm land at the Landing Zone 1. For the rest of the landings, they were done on unmanned droneships out in the ocean.
As for the second stage, it went on to carry a secret spacecraft built on behalf of the U.S. government into Low Earth Orbit (LEO). Just like its origins, the so-called Zuma spacecraft's purpose is a tightly guarded secret as well, according to Tech Crunch.
It's not the first time that SpaceX has been the willing messenger for a few items that the U.S. government would like to keep classified. The company has also lent its expertise to making other sensitive craft as well, including the X-37B spaceplane developed for the U.S. Air Force.
In any case, this launch has been a good endorsement for the use of recoverable spacecraft stages, as SpaceX looks to try out the Falcon Heavy rocket to launch even bigger payloads starting this year.