Speakers for LGBT Christian Conference 'Revoice' Defend Event
'A Striking Instance of Radical Discipleship'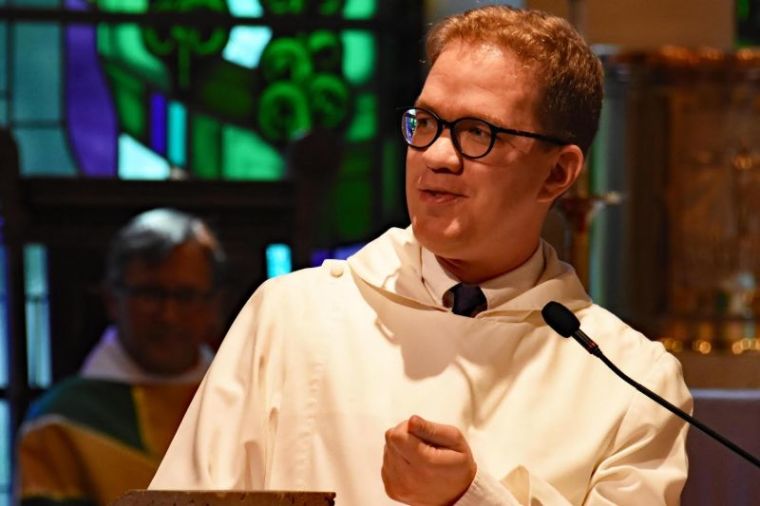 Wesley Hill, associate professor of New Testament at the Trinity School for Ministry based in Ambridge, Pennsylvania, is one of the keynote speakers.
Hill explained to CP that he supported Revoice because he believed that it filled a gap created by recent events for LGBT individuals who profess biblical views on sexuality can come together.
"Since the closing of Exodus International and the marginalizing of more conservative voices at events like the former Gay Christian Network conference, there's been a lack of spaces where LGBT folks with traditional Christian views of marriage and sexual ethics can gather for fellowship and encouragement," he said.
Hill, who self-identified as wrestling with same-sex attraction, plans to speak on how "many LGBT people who want to follow the biblical teaching on sexuality often battle shame in a particularly intense way."
"I want to talk about how the love of Jesus Christ for us means that we can know ourselves forgiven, empowered, and emboldened for lives of grateful love," explained Hill.
He felt "deeply saddened" by the controversy over Revoice, believing that the criticism fails to focus on the fact that Revoice is centered on "a sizable, vocal group of LGBT people who want to try to live inside the traditional Scriptural view of marriage and sexuality."
"Whatever disagreements other conservatives may have with us, surely that should be celebrated as a striking instance of radical discipleship," Hill told CP.
Regarding Mohler's concerns, Hill responded that he felt Christians should never forget the tension between what he called "the already" and the "not yet" of redemption.
"The fact that we already have the Spirit dwelling within us means that we can hope for real resistance to lust. On the other hand, we're not promised deliverance from temptation until Christ returns," said Hill, citing Paul's talk in 2 Corinthians about his "thorn in the flesh."
"For a Christian to identify as 'gay' shouldn't mean that she or he is making their peace with behavior that Scripture forbids. But it may mean, as it does in my case, that they are trying to pinpoint their characteristic pattern of desire and temptation in order to try to better see how God's grace meets them in those specific circumstances."
Quick to Listen, Slow to Speak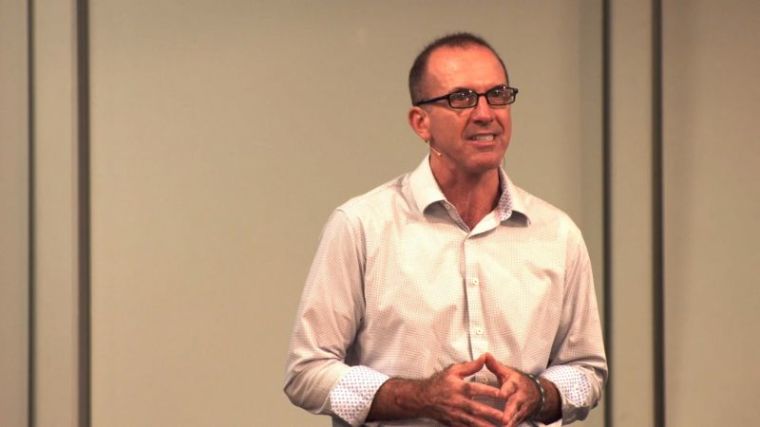 Bill Henson, founder of Lead Them Home, a group that helps train church leaders who minister to LGBT individuals, is one of the presenters at Revoice.
"My work seeks to lower trauma risks faced by many LGBT+ people, so it is an honor to be invited to present," Henson explained to CP.
"Revoice is taking the lead in offering safe community and extending the family of God to individuals who can, at times, experience isolation and misunderstanding."
Henson believes that a "gospel of exclusion has no power to reach already-banished people" and wants to have Revoice attendees understand that "Christians deeply care when LGBT+ people are mistreated."
"My Posture Shift teaching seeks to increase family acceptance and enhance church inclusion in order to nourish faith identity in LGBT+ people. Posture Shift allows churches to honor God and radically love LGBT+ people," he said.
When asked about the controversy over Revoice, Henson responded by quoting James 1:19, which calls for believers to "be quick to listen" and "slow to speak."
"As church leaders, we want to strive to be Good Shepherds to a flock who can experience misunderstanding in their everyday lives," he said.
"Revoice is a refuge to believers who have faithfully surrendered their sexuality to God. Let's invite these brothers and sisters to our dinner tables. Let's offer generous hospitality and genuine care."
Pros and Cons to Labels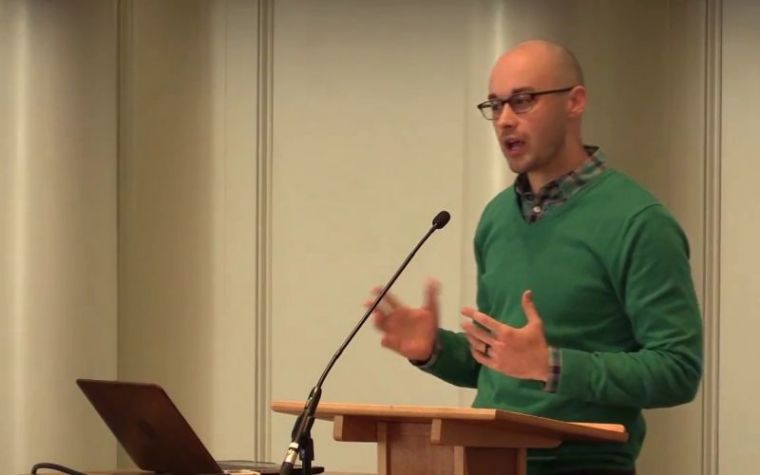 Ty Wyss is the founder of Walls Down Ministry, whose stated mission is to "help the conservative Christian church love LGBT people generously." He is also a presenter at Revoice.
Wyss told CP that he became involved in Revoice partly because he knows many of those taking part in the conference and partly because he supported the mission.
"I was just really happy to be part of a conversation that goes beyond just the causes and cures for homosexuality and really starts to dig in to how to actually make LGBT people feel loved in our churches, whether they're affirming or not affirming," said Wyss.
"Wherever they land on that spectrum, to really be more intentional about saying we want to be a place where LGBT people can connect to Jesus."
Although Wyss came out as gay at 17, he is married to Dr. Rachel Wyss of Indianapolis, with whom he has a son. His Revoice presentation will center on issues of shame and intimacy.
"Talking a lot about my own personal story and journey of being honest about my sexuality with Jesus and with God and really experiencing intimacy with Him is really what allows me to own parts of my story that I've often been shamed in," he explained.
"Not just see myself as a same-sex attracted or gay person, but really as a son of God and that's really where my primary identity is."
Wyss explained that he was "super-surprised" by the controversy, thinking that Revoice was only going to be a "low key conference" for its inaugural year.
 He believes "the biggest thing" within the criticism was the "whole idea of labels."
"That should you be identifying as LGBT or just same-sex attracted," commented Wyss. "Is there room in a traditional teaching of sexuality for you to actually use the label gay or lesbian?"
Wyss felt there were "pros and cons to labels," with one notable con being the decision to make "sexual identity" a "primary" label, which he considered "really, really limiting" and a problem for both heterosexuals and homosexuals.
"I have had my own struggle with, you know, do I call myself gay, do I not call myself gay, because I was pretty comfortable with calling myself gay when I came out of the closet at 17," said Wyss.
"I don't know that God ever initially intended for anyone to think of themselves as a straight or gay person but really just as a human being first."
He added that one thing he loves about the Revoice Conference is that the event organizers "are making room for both," noting that "wherever you're at, you're allowed to be where you're at. Jesus is allowed to speak to you."
"I know there are people that will be going to this conference that only identify as same-sex attracted, and there are people there that would identify as gay. And I love that they are making room for both there," said Wyss.