'Star Wars Battlefront' News: No More Additional Items Expected To Be Released for the Game
Developers expected to already be working on the follow-up to 'Star Wars Battlefront'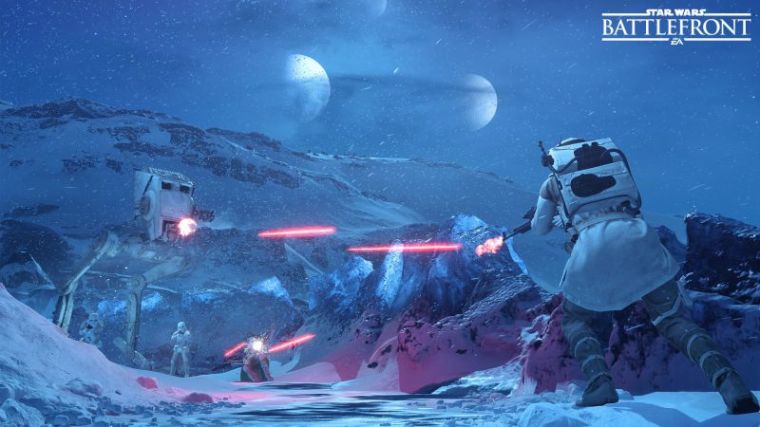 Fans hoping that "Star Wars Battlefront" may still be in line to receive some more features this year appear to be out of luck.
Spotted recently by Just Push Start, the game's official Twitter account recently provided an update regarding the future of this title.
Responding to a fan wondering if Hero Blast may soon be offered inside the currently available game, developers indicated that "there are currently no plans to add any new content updates."
While updates that bring additional items may no longer be coming in the future, there may be updates or patches still released to improve the performances of already existing features.
In a recent post on the game's official forums, community manager "Sledgehammer70" shared that "support for the current Star Wars Battlefront is not done."
It's unclear how many of these possible patches and updates may still be released, however, so players may have to closely monitor what the developers announce in the months ahead.
For those players wondering why no more significant additions are expected to be released for "Star Wars Battlefront," that's probably because the developers have already turned their attention to working on its follow-up.
The sequel currently known only as "Star Wars Battlefront 2" is already expected to make its official debut at some point this year, though an exact release date has not been announced just yet.
In a recent post, the folks over at Electronic Arts revealed that they are developing the sequel while also keeping in mind the feedback players have provided regarding the currently available installment of the franchise. Developers also shared that they are "innovating in new areas."
More details about what "Star Wars Battlefront 2" may offer as well as any new patches and updates that could still be released for "Star Wars Battlefront" should be made available soon.