Starbucks to Hire 10,000 Refugees, Provide Healthcare and Support Mexico After Trump's Executive Orders
Starbucks says it will hire refugees, provide health insurance to employees and work with Mexico in defiance of President Trump's recent executive orders.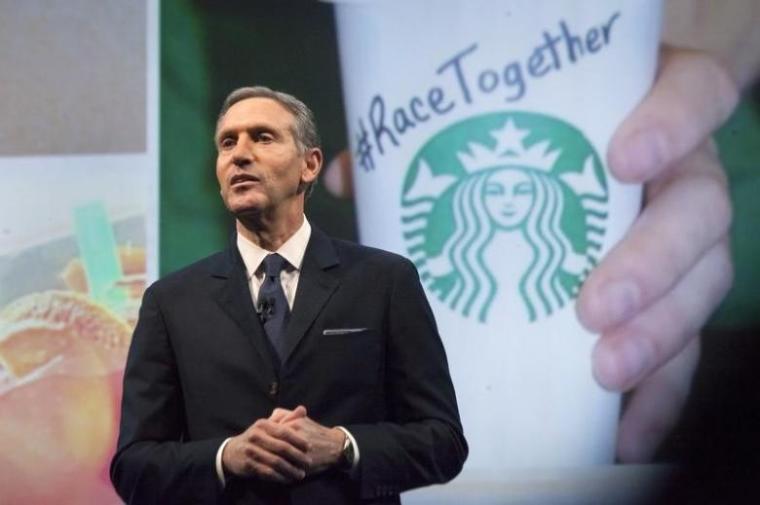 Starbucks Chairman and CEO Howard Schultz said that his company plans to hire 10,000 refugees over the next five years in 75 countries where the company is operational. This announcement came in response to President Donald Trump's executive order banning refugees and immigrants from seven Muslim-majority countries from entering the U.S.
Schultz told Starbucks employees in an open letter that the coffee retailer giant would begin its hiring efforts in the United States with a focus on hiring immigrants "who have served with U.S. troops as interpreters and support personnel in the various countries where the military has asked for such support."
Signed into immediate effect on Friday, Trump's order enforces a four-month hold on allowing refugees into the U.S. and temporarily bans travelers from Iraq, Syria, Iran, Yemen, Sudan, Libya and Somalia from entering the United States.
The order sparked widespread protests across the country and drew harsh criticism from world leaders and heads of American corporations. Howard Schultz finds company in the CEOs of Apple, Google, Tesla, Paypal, Uber, Twitter and Airbnb among others in his opposition to the anti-immigration order.
A supporter of Hillary Clinton during her Presidential campaign last year, the Starbucks CEO also announced that his company plans to safeguard its employees and partners against other executive orders from President Trump.
Addressing the growing concern about repeal of the Affordable Care Act, Schultz reaffirmed Starbucks' healthcare commitment to its employees stating that employees with eligible benefits "will always have access to health insurance through Starbucks."
Mexico, which has been rattled by Trump's proposal to build a border wall and impose trade sanctions, will continue to receive support from Starbucks. The coffee company, which has 600 stores in Mexico employing 7,000 people, has vowed to support its Mexican customers, partners and families as they deal with the trade sanctions, immigration restrictions, and taxes proposed by Trump's administration.
Schultz, who will step down as Starbucks CEO in a few months, signed off the letter saying, "We are in business to inspire and nurture the human spirit, one person, one cup and one neighborhood at a time – whether that neighborhood is in a Red State or a Blue State; a Christian country or a Muslim country; a divided nation or a united nation. That will not change. You have my word on that."