State Dept. Refutes Claim That Obama Officials Are Removing ISIS' Genocide of Christians From Documents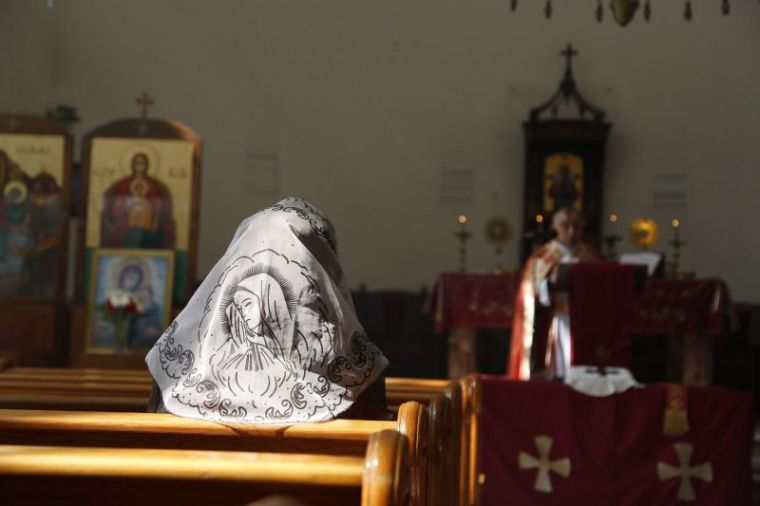 The State Department has "categorically" denied reports that its lawyers have removed the word "genocide" from speeches and official documents that describe the Islamic State's brutal treatment of Christians and Yazidis in Iraq and Syria.
"I can tell you that that is categorically false," State Department Press Secretary Heather Nauert told reporters. "We have looked through documents ourselves. The word 'genocide' is in fact in there. That has not been removed."
Washington Free Beacon earlier this week cited human rights activists and attorneys familiar with State Department policies as claiming that top State Department lawyers "are systematically removing the word 'genocide' to describe the Islamic State's mass slaughter of Christians, Yazidis, and other ethnic minorities" from speeches before they are delivered and official State Department documents.
However, Nauert said at the press conference, "When we look at Iraq and we look at what has happened to some of the Yazidis, some of the Christians, we — the Secretary [Rex Tillerson] believes and he firmly believes that that was genocide."
Human rights activist Nina Shea, former commissioner on the congressionally-mandated U.S. Commission on International Religious Freedom, told the Beacon that Richard Visek, the State Department's Acting Legal Adviser, who was appointed by President Barack Obama, is behind the decision to remove the term genocide from official documents and speeches.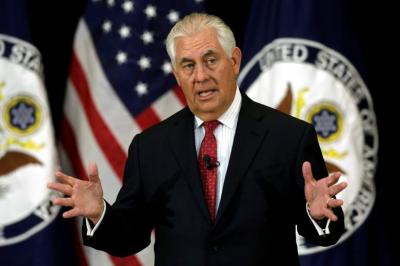 "I don't think for a minute it's a bureaucratic decision — it's ideological," Shea, who serves as the director of the Hudson Institute's Center for Religious Freedom in Washington D.C., was quoted as saying. "Iraq is home to one of the four largest remaining Christian communities in the Middle East that are about to become extinct," she asserted. "Presidents George W. Bush and Barack Obama made catastrophic mistakes that left these communities on the brink of extinction, but it's going to be on President Trump's watch as to whether they survive or become extinct."
Republican Sens. Marco Rubio, James Lankford, Roy Blunt, Ben Sasse, Cory Gardner and John Cornyn wrote to Tillerson, seeking clarification on the department's position.
The Beacon report came after human rights activists' efforts pressuring the U.S. government and other international governmental bodies to declare actions of Islamic State, which is also known as IS, ISIS, ISIL or Daesh, against religious minorities in Iraq and Syria as genocide.
It quoted activists as saying that the State Department's efforts to scrub references to genocide in combination with Democratic senators' efforts to delay President Donald Trump's nomination of Mark Green to head the U.S. Agency for International Development only "guarantee that Obama-era policies that worked to exclude Iraq's Christian and other minority religious populations from key U.S. aid programs remain in place."
Last month, the House of Representatives passed legislation that would authorize U.S. government funds to be given to organizations that are providing direct relief to displaced Iraqi and Syrian religious minorities.
Last March, former Secretary of State John Kerry declared publicly that IS was carrying out a genocide. Kerry's declaration, which was reportedly at odds with others in the Obama administration, followed a 280-page report by the human rights advocacy groups In Defense of Christians and Knights of Columbus highlighting the persecution faced by Christians at the hands of the terror group.
Hundreds of thousands of Christians and religious minorities in Iraq were forced to flee from their homes and towns or risk being killed since the 2014 rise of IS in that country. Thousands of Yazidis have also been killed or kidnapped by the group.