Statutory Rape Victim Forced to Pay Child Support to Older Woman He Impregnated When He Was 14
Statutory Rape Victim Forced to Pay Child Support to Older Woman He Impregnated When He Was 14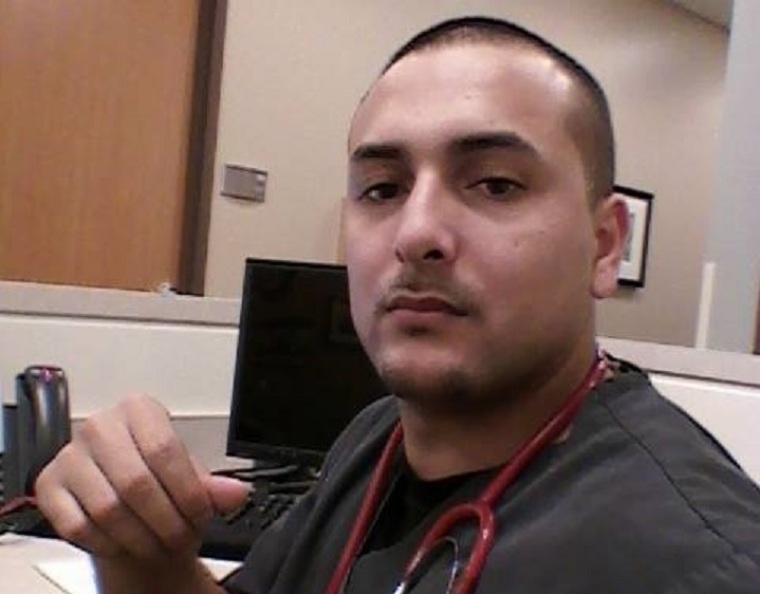 A 24-year-old Arizona man who was the victim of statutory rape by a 20-year-old woman a decade ago when he was 14, is now on the hook for child support payments after the woman got pregnant from the encounter and kept him in the dark until eight years after she gave birth to his daughter.
The man, Nick Olivas, didn't realize at the time that he was a rape victim under Arizona law, according to azcentral. So he simply moved on with his life, graduated from high school and became a medical assistant.
Two years ago, Olivas received legal notice from the state of Arizona demanding that he start paying child support for a then 8-year-old daughter he never knew he had fathered, according to an explanation on his Facebook page where friends and family have been discussing his situation.
"I found out about her when she is 8, and yes, she will be 11, on Sept. 11. She was born in 2005," he explained.
"It was a shock," Olivas told azcentral. "I was living my life and enjoying being young. To find out, it's unexplainable. It freaked me out."
Olivas said he ignored the legal papers from the state and the compulsory paternity test but officials tracked him down and forced him to own up.
Now he owes some $15,000 in back child support along with medical bills stretching from his daughter's birth and 10 percent interest. The state took money from his bank account and is now garnishing his wages at a rate of $380 a month.
Olivas says he has no problem paying child support as an adult, but feels that the state should not be holding him responsible for the years when he was still a minor or for the years he didn't know he had a daughter.
"Anything I do as an adult, I should be responsible for. But as a teenager, I don't think so," he said.
And his friends on Facebook, such as, Kelsey Nicole Smith, agree.
"Wow. This is crazy. I agree with helping her on forward but for the six to eight years you didn't know. And after the pregnancy was a result of rape. There's no way you should owe all that. I'm so sorry," she said.
Fathers-rights advocates told azcentral that cases like Olivas' are rare, and despite public outcry about charging rape victims with child support, the courts insist it is within their right to charge them.
Citing a case involving a 13-year-old Kansas boy who impregnated his 17-year-old baby-sitter, azcentral noted that the Kansas Supreme Court ruled that he was liable for child support in 1993 after the mother sought public assistance.
"The Kansas court determined that the rape was irrelevant and that the child support was not owed to the rapist but rather to the child," Mel Feit, director of the New York-based advocacy group, the National Center for Men, told azcentral.
Olivas, however, is still trying to fight some of the child-support costs, but told azcentral that he can't afford a lawyer.
He is also pushing to see his daughter.
"I lost my mom at a young age. I know what it's like to only have one parent," he noted. "I can't leave her out there. She deserves a dad."