Steph Curry's Wife Ayesha, Sister Sydel Glorify God After Warriors Loss to Cleveland Cavaliers in NBA Finals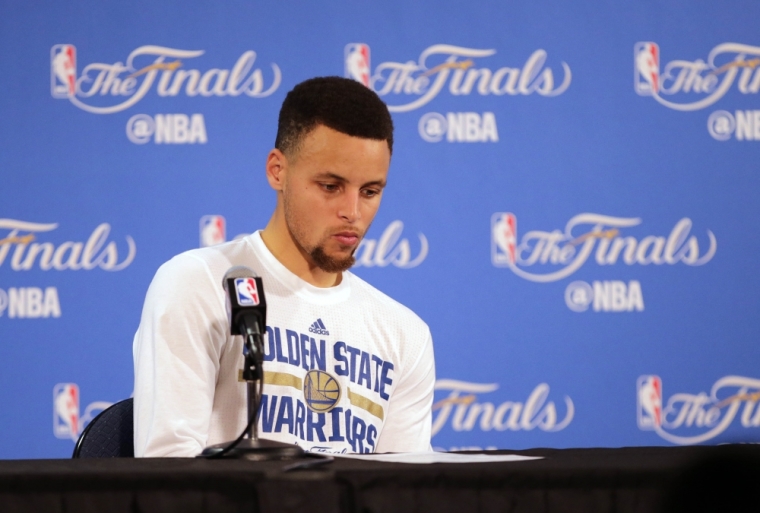 After the Golden State Warriors lost their chance at winning two consecutive NBA championships on Sunday night, the family of the team's star point guard, Stephen Curry, is glorifying God.
The Cleveland Cavaliers overcame a 3-1 deficit in the best of seven series that made them the 2015-2016 NBA champions over the Warriors last night. Curry, the league's two-time NBA MVP was noticeably off of his game, making 0-4 three pointers in the final stretch of the NBA Finals.
Despite the disappointing loss for Curry and his Warriors teammates, the Christian point guard's family glorified God for the experience.
Ayesha Curry, Steph's wife, said she was proud of her husband's team and honored God for their opportunity to play.
"Everything according to His plan always Glory to God," she tweeted to her 610,000 followers on Twitter.
His sister, Sydel, who's known for using the "unbothered" phrase throughout the NBA season, said she was not bothered by the loss because her faith is in God.
"God and family always stay consistent. That's why I stay unbothered," Sydel tweeted.
In the face of adversity when the Warriors were down 3-1 against the Oklahoma City Thunder in the Western Conference Finals, Sydel glorified God. "Good game, bad game you always give God the glory for the ability to play," Sydel tweeted
Steph Curry, however, couldn't hide his disappointment when he spoke to media after the 93-89 loss against the Cleveland Cavaliers on Sunday night.
"I didn't play efficient. I had some good moments but didn't do enough to help my team win, especially down the stretch," Curry told reporters. "I was aggressive but in the wrong ways. It'll haunt me for a while because it means a lot to me to try and lead my team and do what I need to do on the court and on big stages.
"It hurts, man. I mean, that's all I'm really kind of marinating on right now," he said. "It wasn't easy what we accomplished, and it's not an easy pill to swallow what we didn't accomplish. ... Understand that we hopefully will have many more opportunities to fight for championships and be on this stage because it is what it's all about."