Stephen Hawking Warns Artificial Intelligence Could Destroy Human Race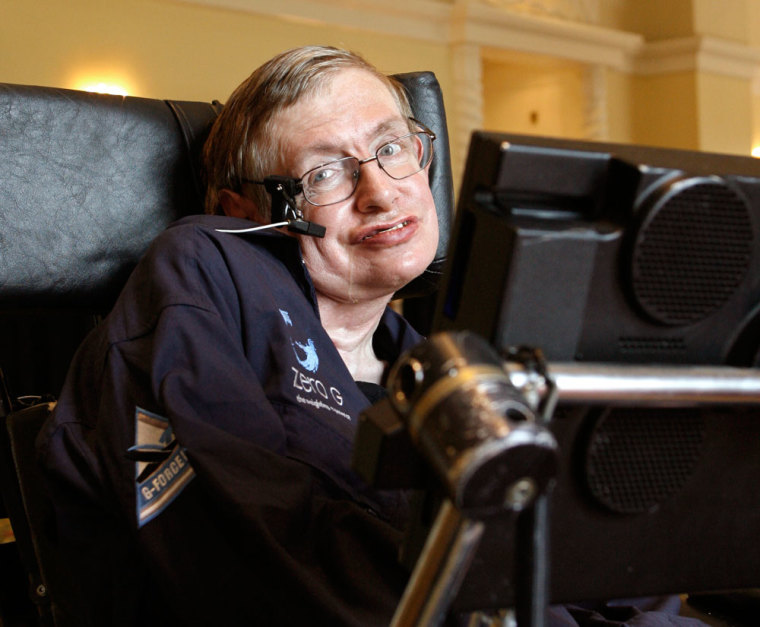 Theoretical physicist Stephen Hawking has warned that the rapid rise of artificial intelligence could bring about the end of humankind.
"The development of full artificial intelligence could spell the end of the human race," the atheist professor told BBC News, while discussing the technology that allows him to verbally communicate.
The physicist added that artificial intelligence programs have proved useful for people so far, but claimed that the next steps in their evolution could prove dangerous.
"It would take off on its own, and re-design itself at an ever increasing rate," he said.
Hawking suffers from the motor neuron disease amyotrophic lateral sclerosis, which has left him almost entirely paralyzed. The technology that helps him to speak has undergone a makeover through Intel and British company Swiftkey, and now uses predictive text that allows him to type twice as quickly as before.
"I was finding it very difficult to continue to communicate effectively and so do the things I love to do," Hawking said at a press conference in London at the launch of the new Intel software platform, The Guardian reported.
"With the improvements made, I am now able to write much faster and that means I can continue to give lectures, write papers and books, and, of course, speak with my family and friends more easily," he continued.
"Medicine has not been able to cure me, so I rely on technology to help me communicate and live."
Hawking is only able to communicate by moving a single muscle in his cheek, which creates text and is then sent to a voice processor. The new Intel software will allow him to select predictive text that completes his words, and speeds up the process. The technology is expected to be made freely available to anyone who wishes to use it.
Hawking confirmed his atheistic beliefs back in September, when he said that he trusts science rather than God.
"Before we understood science, it was natural to believe that God created the universe, but now science offers a more convincing explanation," Hawking said in a video.
"What I meant by 'we would know the mind of God' is we would know everything that God would know if there was a God, but there isn't. I'm an atheist," he added, clarifying previous remarks he made.
Hawking had theorized about God in his A Brief History of Time book, but in The Grand Design stated that God was not a necessary factor for creation.