Steve Harvey Reveals How Donnie McClurkin Influenced His Spiritual Life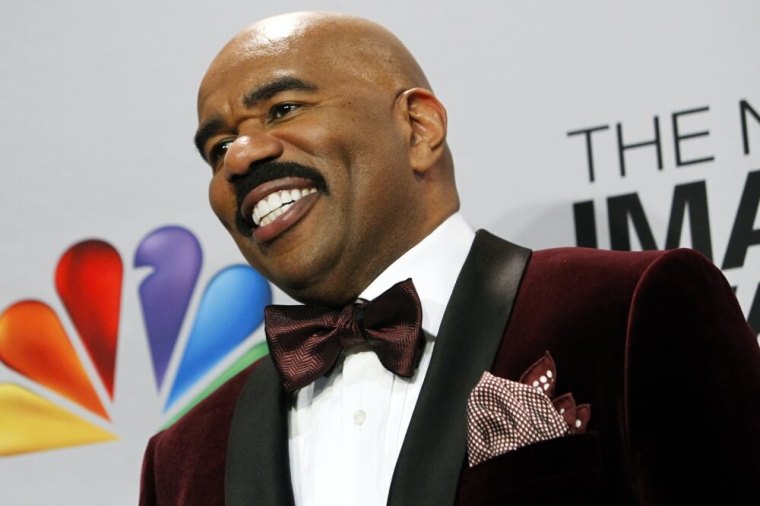 Steve Harvey revealed that Pastor Donnie McClurkin was one of the first people to challenge his faith.
At his third annual Act Like A Success Conference that took place in Atlanta, Georgia, last weekend, Harvey spoke to people about the impact that McClurkin, the gospel singer and pastor of Perfecting Faith Church in Freeport, New York, had on him spiritually.
"When I met Donnie McClurkin, he asked me the one question that they had never asked me in show business before. He asked me how I felt about my soul," Harvey said. "No one had ever cared how I felt about my soul. They just brought me on to tell jokes."
Before Harvey became a successful television and radio host, author, motivational speaker and entrepreneur, he began with a career in standup comedy. Even though he was known for making people laugh, Harvey insisted he still cared about his spiritual well-being.
"They didn't know that I had a soul that I was concerned about. That I wondered where I was going to spend eternity," he said. "I trip sometimes with this gift that I have and the way that I use it, is it going to be pleasing to Him? ... He got me going a different route and my route ain't like nobody else's route."
In 2009, the world got a glimpse of Harvey's testimony when he opened up in an emotional TBN interview with McClurkin. The entertainer was in tears when revealing that people judged him because he was famous without thinking about the impact that it had on his family.
"You know, the internet has become this place for evil to dwell. People who blog [and] who have no sense of reality, they just blog about you and don't even know you. I got kids man that be reading stuff about their father that ain't true," Harvey said. "You've got to have some God man. You've got to have a piece of you that holds you when all of it's bad."
Despite some of his struggles with fame, Harvey continued to give God the glory for his career.
"I give God all the credit for my existence, for everything that I've ever become," he said.