Steve Harvey Sells 'Happy Easter' Sweatshirts to Overcome Miss Universe Gaffe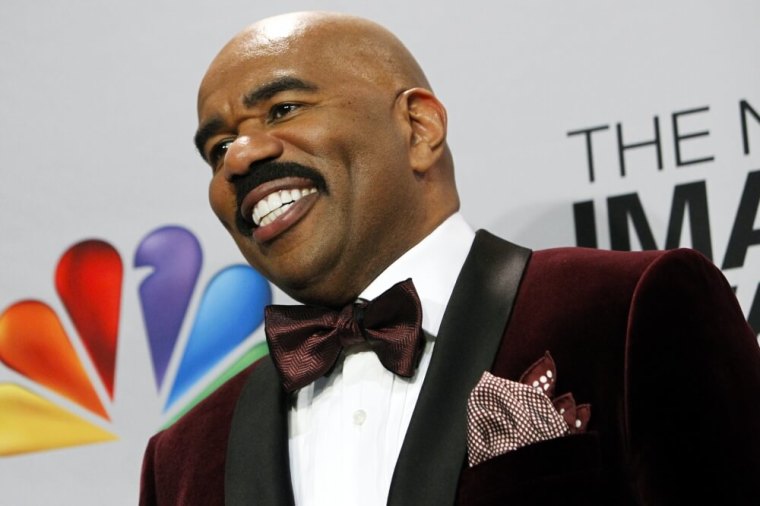 One year after overcoming international criticism for mistakenly announcing the wrong winner as host of the Miss Universe pageant, Steve Harvey is capitalizing on his gaffe by selling "Merry Easter" sweaters.
The 59-year-old comedian is advertising his holiday sweaters on social media, where he directed fans to the website Steve Harvey Holiday for his holiday sweater collection.
"Get your #MerryEaster sweatshirt before they sell out," Harvey tweeted to his 3.4 million followers on Nov. 18. 
The host of his own talk show, radio show and "Family Feud" mistakenly announced Miss Colombia as the winner, before realizing his mistake and crowning Miss Philippines as the actual winner on the pageant that aired live in 2015. Aside from the memes, criticism, increased paparazzi and outrage that resulted, Harvey said he also received death threats.
However, Harvey decided to make light of the situation and create holiday sweaters a year later. The characters on the sweater include a leprechaun, Santa Claus, Easter bunny and Harvey with his trademark smile, note card and microphone standing as if he was about to read the name of a contest winner.
While Harvey can laugh about his gaffe now, he previously said that he had a hard time dealing with the international brouhaha.
"I said, 'first of all it wasn't funny at all. It was far from funny,'" Harvey told USA Today. "It was a mistake that I made. Allow me to get up and move on with my life."
After issuing his apologies and reflecting on the matter, Harvey revealed that he had prayed for that moment to happen.
"I was asking God to help me increase my global persona. I don't appreciate the route he took," he quipped, according to the Hollywood Reporter. "You've got to be real specific with God. It was a challenging night for sure."
Right before going live as host of the pageant, Harvey hinted about God giving him the opportunity to appear on the live show.
"Look at where God brought me! #MissUniverse2015," Harvey tweeted before the event started.