Strip club owner gets baptized, halts businesses after uncovering sex trafficking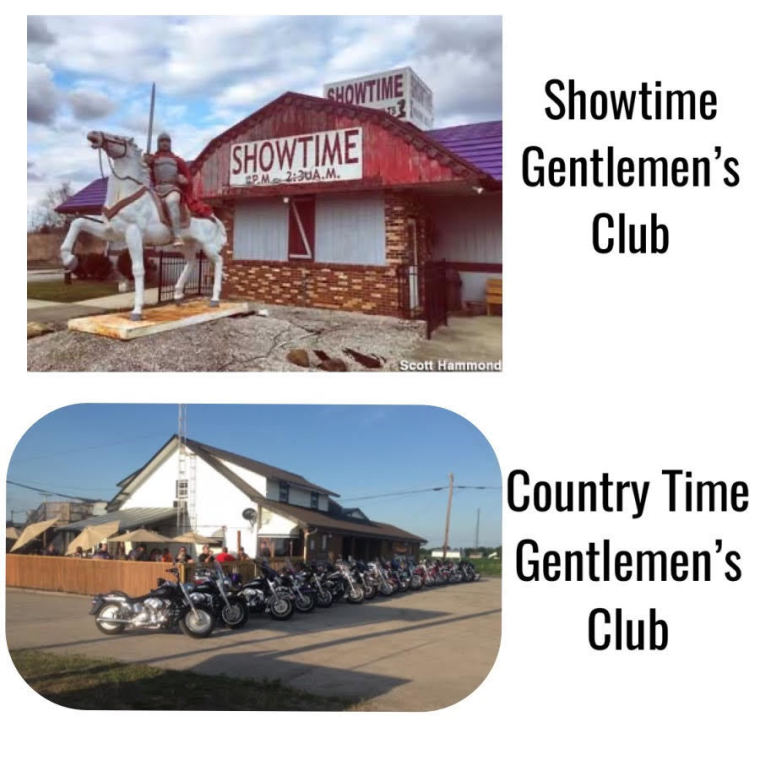 A former owner of two gentlemen's clubs in Ohio said she rediscovered her Christian faith and felt convicted by God to sell both businesses after a human trafficker was caught at one of her clubs. 
Lexington resident Donna Holbrook closed the doors of two of her gentlemen's clubs after being baptized Jesus in 2019. She said what started as a vision to help steer women in the right direction turned into mostly darkness masquerading as some light.
She and her husband, Steve, who died of cancer in 2020, opened the Country Time Gentlemen's Club in 2014 and sold the property in 2020. They opened the Showtime Gentlemen's Club near Mansfield in 2017, closing in 2021.
In an interview with The Christian Post, Holbrook detailed that she once viewed her gentleman's clubs as a safe space for women to dance and for her to share the Gospel with as many women as she could and invite them to church. 
The 55-year-old, who now works as a real estate agent, said after a human trafficker was apprehended at one of her clubs, she felt conviction deep in her soul about the darkness that potentially lurked within the walls of her clubs.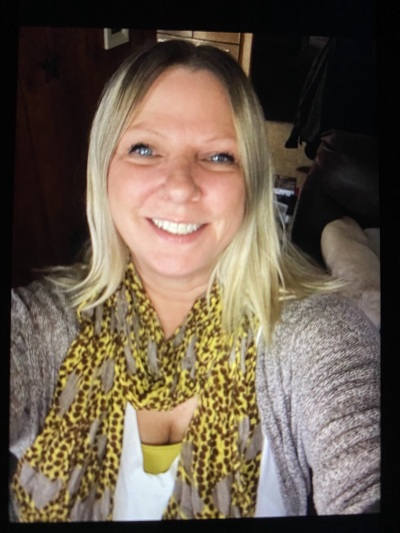 "My husband and I decided to start two gentlemen's clubs because we both had a passion for trying to help people," Holbrook recalled. "I remember my husband said: 'what better way than if we go in and own the clubs? Then, we can actually go in and help those ladies become ladies and get back to school and get them out of the clubs.'"
The married couple, who were both non-denominational Christians, opened their first gentleman's club in 2014, and three years later, they opened a second gentleman's club. 
They aimed to help every woman who entered their businesses for work, sharing Scripture with them and encouraging them to pursue higher education to allow them to eventually leave the club scene.
'We were mom and dad to them'
"I would say 90% of the 100% that would come in; we helped each and every one of them to come out of there and get a different life or go back to school. I mean, we really helped them, as far as getting clothes for them and food for them and their children," Holbrook said.  
"Some of them, we gave cars to. We helped them get their GED if they quit school. We got some of them back in college if they had quit college. It was just so amazing the transformation that was made through these beautiful people, and they were just lost souls at the time." 
Holbrook said both gentlemen's clubs were unlike many other clubs with no cameras and no accountability over what happens behind closed doors. 
"Most clubs have no cameras. Stuff happens. I had cameras everywhere. Those girls knew they were being watched. … I mean, we taught these ladies that their body was theirs. They had never ever been taught that their body was theirs and that they had a right to say 'no,'" Holbrook said, adding that she always kept a Bible in the clubs to minister to the women when needed. 
"Men had always taken advantage of them. We made strong, beautiful women coming up out of there because they learned that that wasn't the way it was supposed to be. A gentleman's club was supposed to be just a little dance and make a little money and move on," she continued.  
"These girls respected us as we were mom and dad to them. Whether they had a mom or dad or not, they respected us, and they called us their mom and dad." 
She said the clubs made enough money to pay the bills, and her husband also worked a second job. What extra money they did make, she said, typically was given to the women to buy things like clothes for the jobs they were trying to land.
"[Steve] was the sole provider with driving the semi while we help these girls' souls," she explained.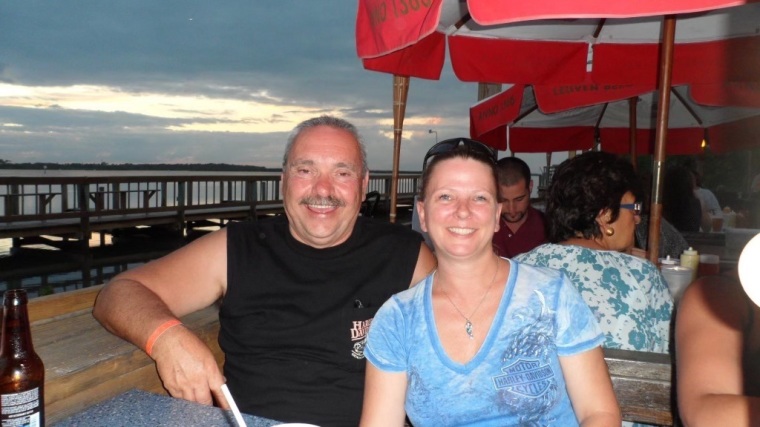 Before her husband's sudden death and the selling of the clubs, Holbrook said she rediscovered her Christian faith in a new way in 2019. She said she had "given her life" to the Lord and was baptized three or four months later at Fusion Church in Lexington. 
Holbrook said she has always "believed" but felt she needed a "closer connection."
"I have always known God, but I felt I needed a closer connection. And so I rededicated my life," she said. "Reverend [El Akuckie] from Fusion Church and I talked, and I was explaining things to him. And so I gave my life back to God. And then I had a baptism after that."
"After the baptism, that's what really changed my whole entire being," she said. "I just feel light, and I don't have a heaviness anymore, and it's just I don't know how to explain it. It's just an amazing feeling."
'Stirred something in my soul'
After roughly half a decade of running the gentlemen's clubs, it was uncovered that a man had been sex trafficking women out of one of the Holbrook's clubs. 
"We did have a human traffic guy that we did get caught in one of the clubs that we owned, and that really stirred something in my soul," Holbrook said.   
Upon discovering what Holbrook described as a heartbreaking realization, she and her husband closed the first gentlemen's club in 2020. 
While still running the second club for a final 10 months, her husband became sick and died of cancer in September 2020. Shortly after, Holbrook sold the second club in 2021.
"It was just a different time. The Lord was calling us to close them. I had no idea that my husband would get sick. And we had already shut down one. So that's one of the reasons I believe God allowed the doors to shut in both the clubs because He knew I couldn't run them without my husband. We were always a unit. We worked as one," Holbrook said. 
Holbrook refused to sell the gentlemen's clubs to any buyer who wanted to continue running the businesses. As a result, both gentlemen's clubs were sold to alternative businesses.
One of the buildings is now a Mexican restaurant and the other facility is now owned by a towing company. 
As a born-again Christian, Holbrook said she had found new ways to spread the Gospel by volunteering with many local Christian ministries.
She said God has opened her heart to doing local ministry outreach to help victims of sex trafficking in the Mansfield area. Through her volunteer work with the ministry, she shares the Gospel with women directly impacted by human trafficking.
"[I want] to help them become born-again Christians and feel good about themselves and live a good Christian life," she said. 
Alluding to Ephesians 5:8, Holbrook said she remains motivated to fulfill the Great Commission for as long as she lives. The verse reads: "For you were formerly darkness, but now you are light in the Lord; walk as children of light." 
"If it wasn't for God's grace, I would not be able to tell this story. He is so merciful, so gracious," she said. "I just want to cry because I'm so overjoyed because He makes me so happy, and He is so good."