Study: Liberals Have Less Self-Control Because They're Less Likely to Believe They Have Self-Control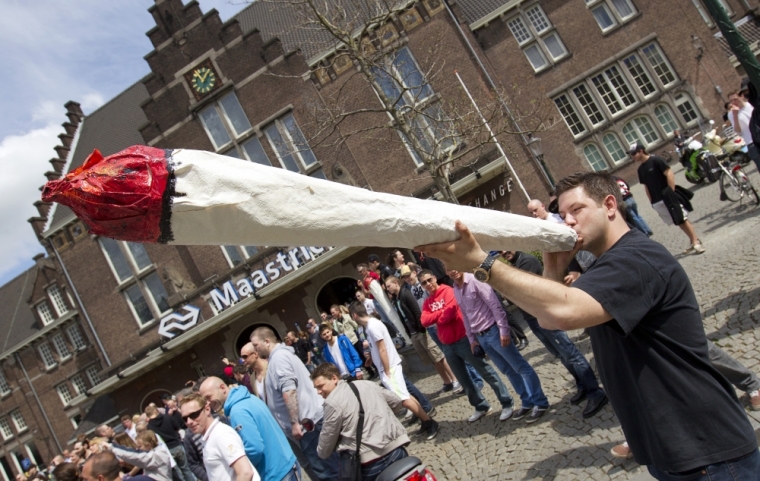 Conservatives have more self-control than liberals, according to research published this week in the Proceedings of the National Academy of Sciences, and the result is likely due to conservatives being more likely to believe that they have self-control.
Researchers conducted three different experiments for the study, "The self-control consequences of political ideology."
The first experiment, with 147 undergraduates, found that conservatives were quicker at completing a modified "Stroop test," a common test used in psychology to measure the ability to focus attention on a task.
The same test was used in the second experiment, with 176 undergraduates at a different university. They again found that conservatives were faster, but they also found that the conservatives were more likely to believe in free will, or that they were largely responsible for their own outcomes.
In the third experiment, 135 Americans recruited online were asked to complete several anagrams with varying complexity. The participants were told they could spend as much time as they wanted on the task. The conservatives chose to spend more time than the liberals.
The participants in the third experiment were also asked to read a fake article before the test. Some were given a fake article saying that people who believe in free will experience negative feelings that harm self-control. The rest were given a fake article saying that belief in free will was beneficial.
When the participants believed that freewill helped their self-control, conservatives outperformed liberals, but among those who read the fake study with negative conclusions about free will, liberals outperformed conservatives.
In explaining the significance of the findings to Science Daily, Joshua John Clarkson, assistant professor of marketing at the University of Cincinnati, said that conservatives have more self-control because they are more likely to believe that they have self-control.
"Ultimately, however, it all comes down to believing whether or not you can control your own behavior, and what we're finding is that conservatives are more likely to believe they can control their own behavior," he said.
Regarding the conservatives who read the fake study, Clarkson told The Los Angeles Times they likely were second-guessing themselves, which took up brain power and diverted their attention from the task.
"For conservatives, their default when they experience struggle is to dig deep. But if all of a sudden you have a struggle, and then you think you are getting in your own way, you may start second-guessing yourself," he said.
For liberals, on the other hand, believing that a belief in free will was harmful gave them comfort because they did not believe in free will to begin with.
"You tell liberals that belief in free will is bad and they are like, 'Good, I don't have it anyway,'" Clarkson added.
Besides Clarkson, the other authors are Ashley Otto and Frank Kardes, also at the University of Cincinnati; John Chambers, from the Psychology Department at Saint Louis University; Edward Hirt, from the Department of Psychological and Brain Sciences at Indiana University; and Christopher Leone, from the Psychology Department at the University of North Florida.