Suffering Christian Maryam Zargaran Goes on New Hunger Strike in Iranian Prison After Treatment Denial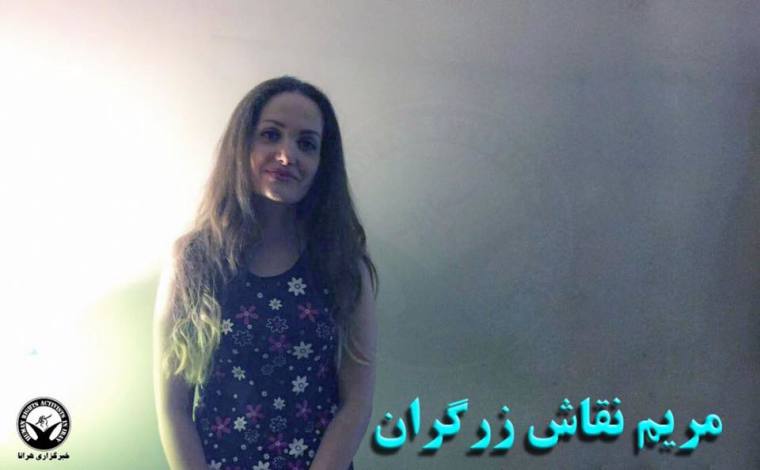 Maryam Naghash Zargaran, an Iranian Christian woman who is being imprisoned for her faith, is on a hunger strike after judicial authorities forced her back into jail and refused her an extended leave permit for medical treatment.
Mohabat News reported that Zargaran's family has confirmed news of her indefinite hunger strike, revealing that she seeks an "immediate and unconditional release."
Zargaran has been held inside Evin Prison's Women's Ward since July 15, 2013, punished for her Christian faith and for helping Saeed Abedini, an American pastor who was held hostage for three and-a-half years in prison in Iran before finally being released in January.
The Iranian regime, which sentenced Zargaran to four years in prison, claims she is being imprisoned for "assembly and collusion against national security."
Zargaran, however, needs regular treatment following heart surgery nine years ago, and was twice granted temporary leave to receive specialized medical treatment.
Besides the heart problems, Zargaran also reportedly suffers from earache, continuous dizziness, numbness of limbs, chronic pain in the joints and backbone, severe anemia and diabetes.
Zargaran held an 11-day hunger strike back in June in protest against prison officials, after which she was allowed to go on a medical leave for treatment. She was taken back to prison on June 27 before she could finish her treatment, however.
The Christian prisoner was reportedly prescribed five days of physiotherapy by one of the physicians in prison, but Iranian authorities refuse to allow her to receive this treatment.
Abedini has been speaking out back in America on Zargaran's plight, and criticized some women's rights activists for not advocating for her release.
"So many people (who fought for me) left us in this battle with Nasim alone and never mention her name," Abedini wrote on Facebook in June.
The pastor claimed that some people often talk about women's rights and issues of abuse, but have left a Christian woman "in prison and sicknesses behind."
Abedini has called on prayers for his friend, and urged Christians to continue fighting for her release, in much the same way that they rallied and petitioned for his freedom.
"What they do is shameful but Praise Lord who He is always in control," he said of Zargaran's oppressors.