Supreme Court Blocks Gay Marriage in Idaho a Day After Federal Court Declares Practice Legal in Nevada and Idaho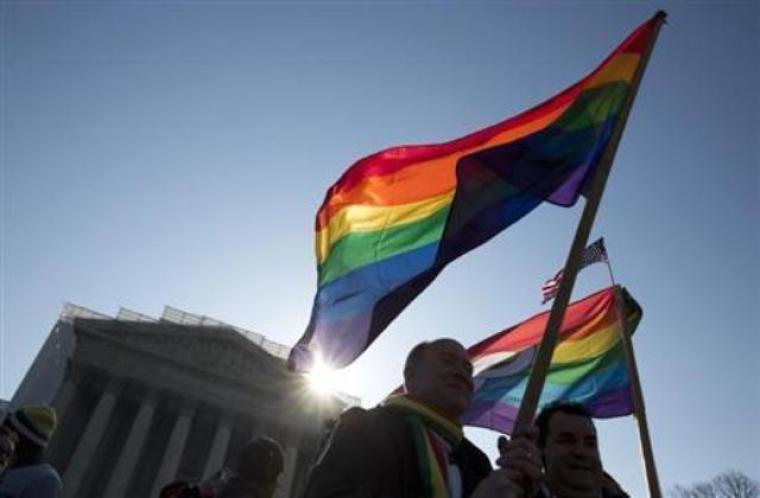 A day after a federal court struck down bans against gay marriage in the states of Nevada and Idaho, sparking celebration in the gay community, Supreme Court Justice Anthony Kennedy temporarily blocked that ruling Wednesday morning.
The Associated Press reported Wednesday that Justice Kennedy made the order an hour after Idaho filed an emergency request seeking an immediate stay of the federal court ruling that would have required the state to start issuing same-sex marriage license about 10 minutes after their request was filed.
Nevada was also expected to start issuing same-sex marriage licenses later Wednesday.
In his order, Kennedy asked the plaintiffs in the Idaho same-sex marriage lawsuit to respond by end of day Thursday. The AP noted that the delay in making same-sex marriage legal is likely to go beyond the weekend as the full court weighs in on the case.
In a 40-page opinion Tuesday, the United States Court of Appeals for the Ninth Circuit Court in San Francisco, California overturned marriage laws defining marriage as the union of one man and one woman in Nevada and Idaho, which would have made gay marriage legal in 30 states. The ruling came hot on the heels of Monday's decision by the Supreme Court to allow similar rulings to stand in five states.
Responding for a three-judge panel in the opinion, Judge Stephen Reinhardt noted that Idaho and Nevada did not offer any legitimate reasons to deny gays the right to marry.
"Idaho and Nevada's marriage laws, by preventing same-sex couples from marrying and refusing to recognize same-sex marriages celebrated elsewhere, impose profound legal, financial, social and psychic harms on numerous citizens of those states," wrote Reinhardt.
He also dismissed arguments for the proponents of traditional marriage who posit that redefining marriage would undermine the state's legitimate interest in promoting what is in the best interests of children, which is being raised by their married mother and father.
"Governor Otter, Recorder Rich, and the State of Idaho, along with the Nevada intervenors, the Coalition for the Protection of Marriage ("the Coalition"), argue that their laws survive heightened scrutiny, primarily because the states have a compelling interest in sending a message of support for the institution of opposite-sex marriage," noted Reinhardt.
"They argue that permitting same-sex marriage will seriously undermine this message, and contend that the institution of opposite-sex marriage is important because it encourages people who procreate to be responsible parents, and because opposite-sex parents are better for children than same-sex parents," he noted.
Reinhardt rejected this view, however as "crass and callous," and claimed that view is not even "worthy of response."
"We reject it out of hand," he wrote.