Supreme Court Marriage Ruling 'Fashion Over Law'
Justices of the United States Supreme Court have recognized a Constitutional right to marriage between couples of the same sex. Ruling 5-4 in the case of Obergefell v. Hodges, justices this morning overturned same-sex marriage bans in Michigan, Ohio, Kentucky and Tennessee. The ruling mandates that same-sex marriage be imposed in all 14 states that recognize marriage as exclusively a union between one man and one woman, while reaffirming the other states where courts have overturned state laws.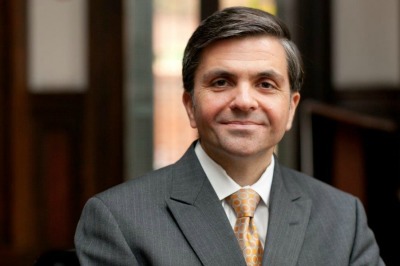 As in other infamous politicized rulings, the Supreme Court has chosen fashion over law. There are no winners, and the biggest losers are children in America who are the chief victims of the breakdown of marriage and family.
As The Church has for 42 years rallied ongoing resistance to the court's Roe vs. Wade invention of a right to unrestricted abortion, so now The Church must resist the court's attempt to claim authority over the definition of marriage.
The coming decades offer the opportunity for Christians and other traditionalists to help revive marriage and family as increasing numbers of Americans suffer the consequences of radical secularist assaults on both.
Now is not the time for despair, retreat or anger. The court's arrogance should be mocked, and The Church should declare that, in a free society, appointed judges don't have power over what is eternally rooted in creation.
Prior to joining the IRD in 1994, Mark worked eight years for the Central Intelligence Agency. He is a graduate of Georgetown University and is a native of Arlington, Virginia. A lifelong United Methodist, he has been active in United Methodist renewal since 1988, when he wrote a study about denominational funding of pro-Marxist groups for his local congregation. He attends a United Methodist church in Alexandria, Virginia. Follow Mark on Twitter
@markdtooley
.