Supreme Court Nominee Merrick Garland Would Likely Back Abortion, Pro-Lifers Say
Supreme Court Nominee Merrick Garland Would Likely Back Abortion, Pro-Lifers Say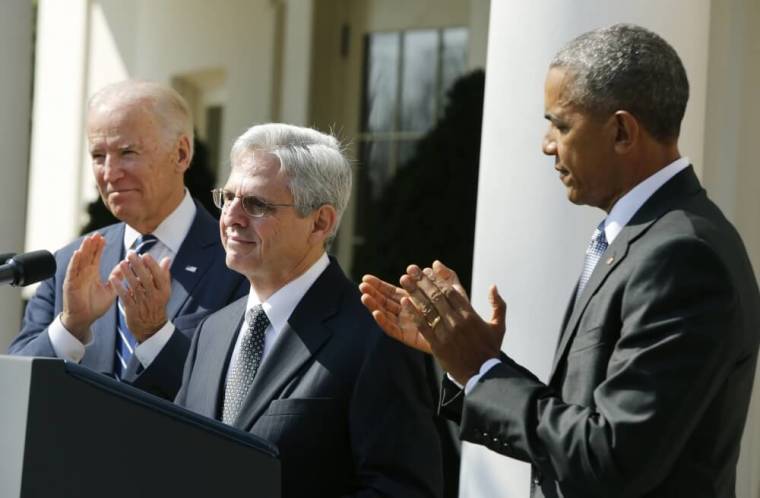 Following President Barack Obama's nomination of Judge Merrick Garland to the United States Supreme Court Wednesday, national pro-life leaders are stressing that Garland would likely vote in accordance with the liberal wing of the court on abortion if he replaces the late Justice Antonin Scalia.
Garland, the chief judge of the U.S. Court of Appeals for Washington, D.C., is considered by many to be a political moderate, however, Susan B. Anthony List President Marjorie Dannenfelser and other prominent pro-lifers do not believe that anyone appointed by Obama would protect the sanctity of life.
"We do not know this nominee but we do know Barack Obama," Susan B. Anthony List President Marjorie Dannenfelser said in a statement Wednesday. "Anyone he nominates will join the voting bloc on the Court that consistently upholds abortion on-demand. The President should not be permitted one last opportunity to stack the Court with pro-abortion Justices."
Although Garland has no previous abortion rulings on his record, he is a former law clerk for pro-abortion Supreme Court Justice William Brennan and was appointed to the Court of Appeals by Democratic President Bill Clinton in 1997.
"There is no way that Obama and Chuck Schumer would allow anyone to ascend to the Supreme Court whom they were not confident would be a vote for their liberal activist agenda that has already done so much damage to our country and our Constitution," Wendy Long, a former law clerk for conservative Supreme Court Justice Clarence Thomas, said in a statement.
Kristan Hawkins, the president of Students for Life of America also issued similar sentiments.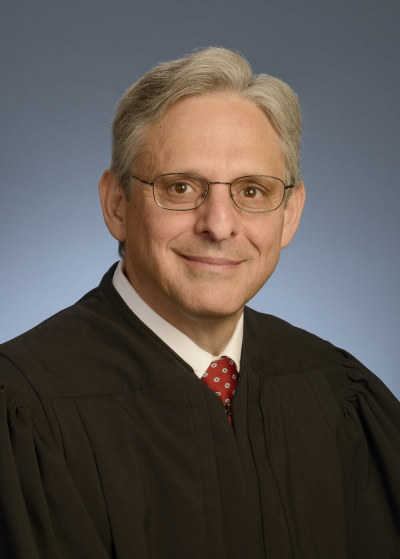 "Judge Garland has no history of abortion rulings but just look at who appointed him: the most pro-abortion president in our nation's history," she said. "For that reason alone, the Senate should halt his nomination until the next president is elected, and hopefully appoint a judge with a record of pro-life rulings."
If there is one way to tell if a Supreme Court nominee will vote with the Left on abortion issues, it's if he is embraced by Planned Parenthood, the nation's largest abortion provider.
Not only was Planned Parenthood President Cecile Richards spotted at the White House after the nomination Wednesday, the organization stated in social media posts that Garland has a record of bipartisan support and said there is no reason for the Senate not to vote on his nomination.
Democratic presidential frontrunner Hillary Clinton, a proponent of abortion legalization, also issued a statement stating that Garland has a strong record of bipartisan support and called on the GOP Senate to vote on the nomination. She added that the Senate has never taken more than 125 days to vote on a Supreme Court nominee.
Although Planned Parenthood and Clinton both claim that Garland has support from members of both parties, Family Research Council President Tony Perkins said in a statement shared with The Christian Post that Garland is "far from being a consensus nominee."
"Judge Garland is far from being a consensus nominee and would be an incredibly different jurist than Justice Scalia," Perkins argued. "In fact, he was opposed by almost a quarter of the Senators who voted on his nomination to the D.C. Circuit Court in 1997, and some of Judge Garland's most recent opinions and dissents raises serious questions about his ability to serve as a constitutionalist."
Penny Nance, the president of Concerned Women for America, stressed that the Senate should not vote on the nomination in order to give voters the chance to decide who selects the nominee in the upcoming presidential election in November.
She warned that Garland's nomination "will upset the balance" of the court and argued that "our very form of government is at stake."
Perkins added that it is not unprecedented for the Senate not to vote on a nominee in an election year.
"Declining to vote on this nominee is, in effect, withholding consent to the nominee," Perkins explained. "Twenty-five other nominees to the Supreme Court have not received an up-or-down vote."
Senate Majority Leader Mitch McConnell wrote in an op-ed Wednesday that the Senate intends to let voters decide who picks the next Supreme Court nominee and announced that the Senate will revisit the matter when the next president makes a nomination.
"The next Supreme Court justice could fundamentally alter the direction of the court and our country for a generation, and the American people deserve a voice in such a momentous decision," McConnell wrote. "This fair and reasonable approach is what Senate Judiciary Committee Chairman Chuck Grassley and I announced weeks ago and reiterated personally to the president."
Although most Christian conservatives are skeptical of Garland's nomination, Baylor University President Ken Starr, a former federal judge and former U.S. Solicitor General, praised Garland's nomination as a "wise choice" by Obama.
"The President has made a very wise choice. Chief Judge Garland is a brilliant jurist who believes in and upholds the rule of law undergirding our constitutional republic," Starr said in a statement. "I have known him well for many years. He is superbly qualified to serve on our nation's highest court."