Supreme Court refuses case of Catholic school teacher punished amid fallout from racism lecture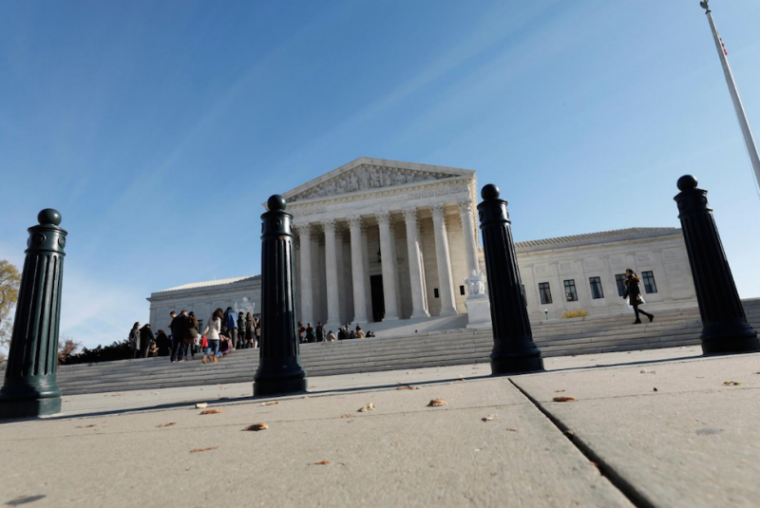 The U.S. Supreme Court has refused to hear a lawsuit filed by a teacher suing a Catholic teachers union for allegedly failing to represent him properly during an arbitration after he was suspended, allowing an appeals court decision in favor of the union to stand.
In an orders list released Monday morning, the high court declined to hear arguments in the case of Jusino Ramon v. Federation of Catholic Teachers, Inc., providing no comment for why the appeal was not granted.
Ramon, a longtime teacher at Notre Dame Academy of Staten Island, New York, sued the school in 2018 after being suspended without pay over how he handled a reported incident of racism in his classroom.
In May 2018, Ramon taught a theology class on the "sinfulness of racism." The centerpiece was a lecture called "Racism as Sin."
"While the record below is somewhat muddy, it appears that the 'fallout' of the lecture entailed heated arguments between Ramon and Notre Dame students, parents, and administrators ... and ultimately resulted in Notre Dame's 'suspend[ing]' Jusino 'without pay' and 'with intent to discharge' as of August 2018," according to court documents from the 2nd U.S. Circuit Court of Appeals.
According to earlier press coverage of his civil complaint filed in Brooklyn federal court against the school, Ramon was terminated after reporting that a white student made several derogatory comments about African Americans during a class discussion on May 31, 2018. 
The teacher alleged that the white student said "white privilege" doesn't exist and also criticized welfare tax dollars going to support people who sit at home and do nothing. According to Slive.com, Ramon thought the student's comments were offensive and reprimanded her. The student asked Ramon if he was calling her a "racist," which he denied.
After reporting the situation to school officials, Ramon claimed that administrators did not investigate. A few weeks later, the teacher emailed the parents of the white girl and a black student. He reportedly told the black parents that the school refused to discipline the white student. 
The school reportedly didn't take too kindly to Ramon's communication with the black student's family and scolded him for portraying the white student as racist in the communications. He was suspended without pay for his actions and for publicly criticizing the school's handling of the matter. 
Ramon, who taught theology at the academy for 23 years, claimed in the 2018 complaint that the school had "an environment of racial insensitivity" and sought $300,000 in compensatory damages.
When his union, the Federation of Catholic Teachers, refused to raise allegations of retaliation and discrimination during arbitration proceedings against Notre Dame, Ramon sued, claiming the union failed to adequately represent him.
Ramon claimed that the Federation failed to give him proper representation and violated the National Labor Relations Act of 1935 and New York State Human Rights Law.
Ramon and Notre Dame settled their lawsuit through a federal court mediation program, and as part of that settlement, Ramon dismissed his discrimination and retaliation claims.
Last November, a three-judge panel of the U.S. Court of Appeals for the 2nd Circuit ruled against Ramon, upholding an earlier district court opinion in favor of the Catholic union.
Circuit Judge Richard J. Sullivan, a Trump appointee, authored the panel opinion, concluding that "Ramon, as a parochial-school teacher, lacks a cause of action under the NLRA and [Labor Management Relations Act] for FCT's alleged breach of its duty of fair representation."
Additionally, Sullivan ruled that Ramon's "lack of a valid cause of action under the NLRA and LMRA resulted in his failing to state a claim" and "that Ramon has forfeited any challenge to the district court's decision to decline jurisdiction over his state- and municipal-law claims in light of its dismissal of his federal claim."
Circuit Judge Guido Calabresi, a Clinton appointee, wrote a concurring opinion to the panel decision, speaking to the issue of creating a "new law" when handling "pro se" cases, which involve a person representing themselves in court.
"I believe that, at this time, any new law touching on the intersection between religious rights and freedom from discrimination – both are fundamental – is best made extremely cautiously. And for that reason, I respectfully concur separately," wrote Calabresi.