Supreme Court rejects appeal by Christian charity sued by gay lawyer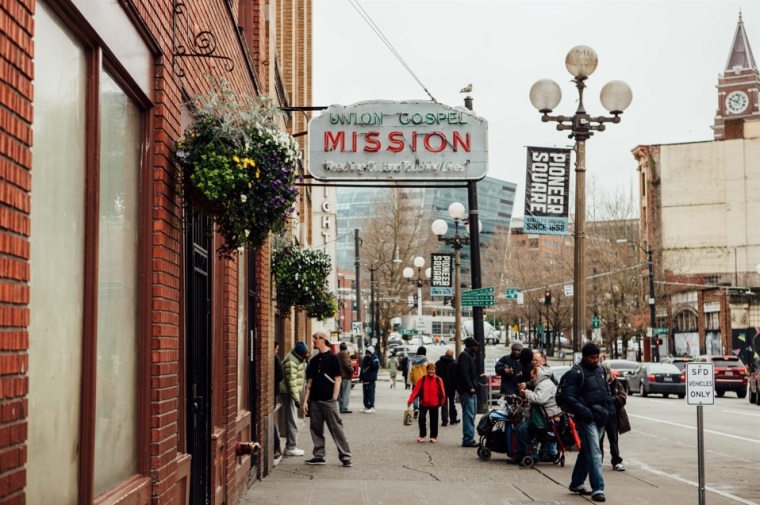 The U.S. Supreme Court has denied a Christian charity's appeal requesting the justices review a lawsuit filed over the organization's refusal to hire a man in a same-sex relationship.
Seattle's Union Gospel Mission (SUGM) petitioned the Supreme Court last year regarding its ongoing legal battle with Matthew S. Woods, who had applied for an attorney position with the charity in 2016 but was denied due to him being in a same-sex relationship.
In an order released Monday, the court declined SUGM's petition for a writ of certiorari, with Justice Samuel Alito releasing a statement with the order respecting the decision.
Joined by Justice Clarence Thomas, Alito argued that the Supreme Court has "yet to confront whether freedom for religious employers to hire their co-religionists is constitutionally required."
"Because of the interlocutory posture of this case, I concur in the denial of certiorari at this time," stated Alito. "But the day may soon come when we must decide whether the autonomy guaranteed by the First Amendment protects religious organizations' freedom to hire co-religionists without state or judicial interference."
Alito went on to note that the state supreme court decision in the case "may warrant our review in the future, but threshold issues would make it difficult for us to review this case in this posture."
Woods, a professed Christian who had volunteered at SUGM's legal aid clinic while he was a law student, applied for a staff attorney position in 2016.
SUGM refused to hire him due to its belief that Woods' same-sex relationship violated Christian teaching, prompting Woods to file a complaint in November 2017.
In March 2021, the Washington Supreme Court reversed a lower court ruling in favor of SUGM, then remanded the case back to the lower court in order to determine if the charity was eligible for a ministerial exemption.
Justice Barbara A. Madsen wrote the state Supreme Court's majority opinion, arguing that the charity was not "a church or religious entity principally responsible for the spiritual lives of its members."
"Moreover, Woods sought employment with SUGM as a lawyer specifically, not as a religious minister or teacher, and there is no indication that religious training is necessary for the staff attorney position," ruled Madsen.
"It is best left to the trial court to determine whether staff attorneys can qualify as ministers and, consequently, whether Woods' discrimination claim under [Washington's Law Against Discrimination] must be barred."
SUGM is being represented by the Alliance Defending Freedom, a law firm that has successfully argued religious freedom cases at the Supreme Court.
"In our view, religious organizations have the right to hire those who share their beliefs without being punished by the government. In fact, six federal appellate courts have already recognized this principle," said ADF Legal Counsel Jake Warner in an earlier interview with The Christian Post.
"But the Washington state Supreme Court stands alone against this principle, and it's important enough that we believe that the Supreme Court needs to clarify that the First Amendment protects the right of religious organizations to decide who gets to share their religious message to the public."