Supreme Court Ruling for Colorado Baker May Help Grandma Florist Win Her Case, Attorney Says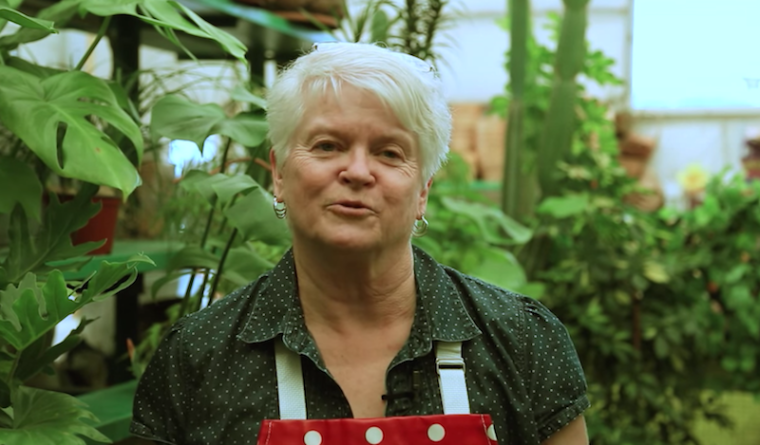 The United States Supreme Court decision in favor of Jack Phillips might help another Christian business owner awaiting news from the high court, according to her attorney.
Barronelle Stutzman, a grandmother florist who was punished by Washington state for refusing to work a same-sex wedding because of her Christian beliefs on marriage, is waiting for the high court to determine if they will hear her appeal.
Kristen Waggoner, an attorney with Alliance Defending Freedom who represented Phillips and also represents Stutzman, said in a statement on Tuesday that the two cases have strong parallels.
"In Masterpiece Cakeshop, the U.S. Supreme Court denounced government hostility toward the religious beliefs about marriage held by creative professionals like Jack Phillips and Barronelle Stutzman," said Waggoner.
"Such hostility exists when the government treats those people of faith worse than other business owners. The state of Washington, acting through its attorney general, has done just that."
Waggoner also said that Washington's attorney general has displayed anti-religious sentiment toward Stutzman that mirrors the experiences of Phillips at the hands of the Colorado Civil Rights Commission.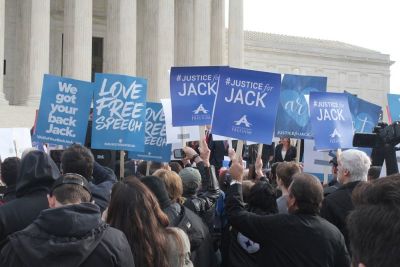 "Barronelle, like Jack, serves all customers but declines to create custom art that expresses messages or celebrates events in conflict with her deeply held religious beliefs," continued Waggoner.
"The attorney general's efforts to punish her because he dislikes her beliefs about marriage are as impermissible as Colorado's attempt to punish Jack."
Rob Ingersoll and Curt Freed, who in past years had bought flowers from Stutzman for different occasions, requested that the Christian florist provide the flowers for their same-sex wedding.
However, Stutzman informed Ingersoll that she could not provide the service, as the same-sex wedding went against her Christian beliefs.
In 2013, with the backing of the American Civil Liberties Union, the couple sued Stutzman, claiming that by refusing to work their same-sex wedding, she violated the Washington State Law Against Discrimination.
The Benton County Superior Court ruled in favor of the couple in 2015, fining the florist $1,001 and holding her responsible for paying the thousands of dollars in legal fees incurred by Ingersoll and Freed.
In February 2017, the Washington state Supreme Court ruled against Stutzman, arguing that she violated state law when she declined to make floral arrangements for a same-sex wedding.
"Discrimination based on same-sex marriage constitutes discrimination on the basis of sexual orientation," wrote Associate Justice Sheryl Gordon McCloud for the majority.
"We therefore hold that the conduct for which Stutzman was cited and fined in this case — refusing her commercially marketed wedding floral services to Ingersoll and Freed because theirs would be a same-sex wedding constitutes sexual orientation discrimination under the WLAD."
That July, Stutzman appealed to the U.S. Supreme Court, with the ADF referring to the appeal as the florist's "last stand."
"For more than four years, Barronelle has endured the litigation in this case with unwavering grace, humility, and faith — even as she faces losing everything she owns," the ADF said last year.
"Now she will take her last stand before the U.S. Supreme Court, asking it to preserve her religious freedom and her right not to be forced to speak a message about marriage that violates her beliefs."