Supreme Court to hear case of Evangelical Christian who asked USPS not to force him to work Sundays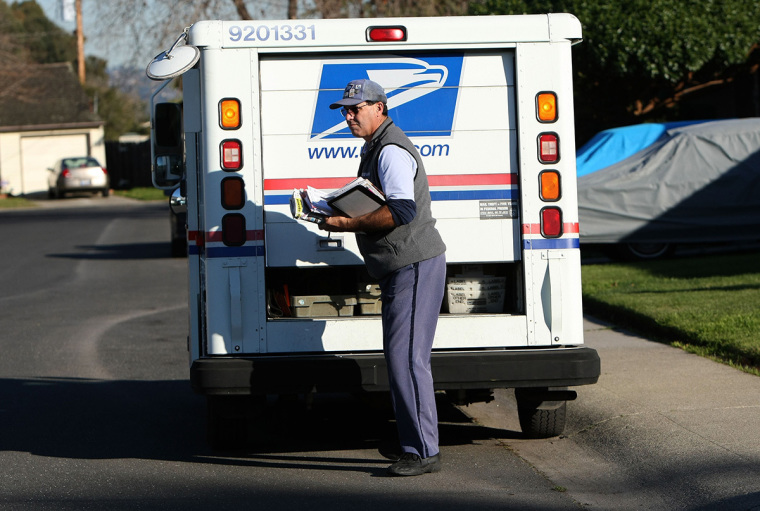 The U.S. Supreme Court late Friday said it will hear the civil rights lawsuit of an Evangelical Christian postal worker who resigned from the U.S. Postal Service after it refused to allow him to observe Sunday as the Sabbath.
Gerald Groff of Pennsylvania quit USPS in 2019 after a service of about seven years because the Quarryville Post Office in Lancaster County required him to deliver Amazon packages on Sundays.
"It is unlawful for employers to discriminate against employees on the basis of religion," said Kelly Shackelford, who heads the legal firm First Liberty that is supporting Groff's case, in a statement. "It's time for the Supreme Court to reconsider a decades old case that favors corporations and the government over the religious rights of employees."
The postmaster initially granted Groff's request, allowing him to work additional shifts on other days of the week instead, but later the USPS offered only proposals that would require Groff to work on Sundays and thereby violate his conscience.
Last May, a three-judge panel for the U.S. Third Circuit Court of Appeals ruled against Groff.
Circuit Judge Patty Shwartz, an Obama appointee, wrote that if Groff were to receive exemptions from working on Sundays, the accommodations "would cause an undue hardship" for the postal service.
"Exempting Groff from working on Sundays caused more than a de minimis cost on USPS because it actually imposed on his coworkers, disrupted the workplace and workflow, and diminished employee morale," the ruling read. 
Randall Wenger of the Independence Law Center, which is also supporting Groff, said, "Observing the Sabbath day is critical to many faiths — a day ordained by God. No one should be forced to violate the Sabbath to hold a job."
Aaron Streett of the law firm Baker Botts, which is also helping Groff, explained, "We are simply asking the Supreme Court to apply the law as written and require employers to grant meaningful religious accommodations to people of faith."
ILC lawyer Jeremy Samek earlier told ABC 27 that it's not uncommon for people to request reasonable accommodations at their workplace. "Employers are actually required to provide reasonable accommodations. It's something that happens every single day."
Samek continued, "We should, as a society, seek to reasonably accommodate people with unique religious beliefs, that we can all live and work together in a pluralistic society."
"At the end of the day, Mr. Groff wants his job back. It's important for him, but it's also important for lots of other people who work for the federal government or the post office that they be able to continue their employment and to continue to observe their religious beliefs."