Supreme Court weighs religious freedom arguments in LGBT foster care case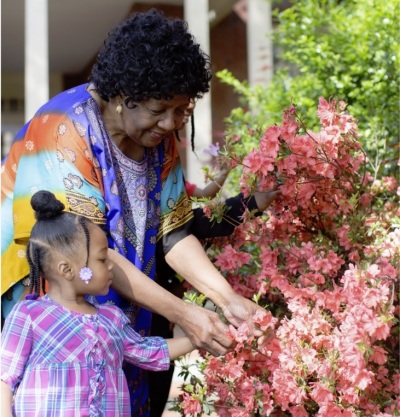 The U.S. Supreme Court heard arguments Wednesday in a religious freedom case on whether the city of Philadelphia acted unlawfully when it stopped placing foster children with a Catholic foster agency because it does not certify same-sex foster parents.
The nation's high court heard arguments on behalf of two Philadelphia area foster mothers who are seeking to reverse the decision by the city government, which no longer places foster children in the homes of parents who partner with Catholic Social Services of the Archdiocese of Philadelphia. 
The city objects to the fact that the organization does not provide foster certification to lesbian or gay couples as the Catholic Church has long taught that marriage is a union between one man and one woman.
The case is known as Sharonell Fulton et. al. v. City of Philadelphia. 
The issue began back in 2018 when the city government moved to no longer place children through foster care groups that do not place children in the homes of same-sex couples, namely Bethany Christian Services of Greater Delaware Valley and the CSS of Philadelphia. 
While BCS of Greater Delaware Valley altered its policy to allow staff to work with same-sex couples interested in fostering children to resume the partnership with the city, CSS took legal action. 
CSS foster parents Sharonell Fulton and Toni Simms-Busch, who have fostered over 45 children through CSS, filed a lawsuit with the help of the religious freedom legal nonprofit Becket. Becket represented the Little Sisters of the Poor in its Supreme Court battle against the Obamacare contraception mandate. 
Despite earlier rulings against the mothers and CSS, the Supreme Court announced in February that it would hear the case. 
"My faith has led me to become a foster mother to children that society had abused and discarded," Fulton said in a statement. "As a single woman of color, I've learned a thing or two about discrimination over the years — but I've never experienced the vindictive religious discrimination the City's politicians have expressed toward my faith."
Simms-Busch, who partnered with CSS because she wanted to work with a faith-affirming agency, said in a statement that the justices "took our arguments seriously." 
She said on a press call Wednesday that the organization "saved the lives of her children" by saving them from "hunger, neglect and abuse." She praised the organization for its support through late-night calls and training as well as the help it provided through difficult court proceedings. 
"Before becoming a foster parent, I was a foster worker in the city of Philadelphia. I saw firsthand that no agency provides better care to families than Catholic Social Services," she said, adding that she felt like she was "kicked in the stomach" the day she learned that the city would no longer partner with Catholic Social Services' foster program "despite a severe shortage of foster families." 
"Catholic Social Services serves all children in need regardless of race, religion or sexual orientation. Roughly 70% of children Catholic Social Services serves are black or belong to other racial minorities. Most of the families they serve are minority families like mine. The city's attempt to take away homes from these children and support from families like mine is unthinkable. For my part, I cannot stand by and let the city of Philadelphia take away the future of these children." 
Now with a conservative majority on the Supreme Court, Becket attorneys are optimistic. According to a statement shared by the legal group, liberal Justice Stephen Breyer said during the argument that it bothers him that "no family has ever been turned down by this agency."
Simms-Busch stated that during the hearing, Justice Brett Kavanaugh acknowledged that there is a need to be able to find a balance between protecting LGBT couples and religious beliefs. 
"Helping children in need does not mean we have to shut down religious foster care," she said. "That is why I did something today that I never thought I would do:  joined a case at the Supreme Court. Catholic Social Services stood up for me and my family and I am standing up for them."  
For Simms-Busch, she wants to ensure that her children have the opportunity to "break the cycle that they were born into." 
"If the city succeeds in shutting down Catholic Social Services, other children will not be as lucky, she warned." 
The case comes as several faith-based foster care groups have in the last decade-plus been forced to halt foster or adoption services due to local or state government pressure requiring foster and adoption groups to work with same-sex couples.
Lori Windham, the Becket attorney who argued the case virtually before the Supreme Court, said that all the justices were interested in "finding a way to allow same-sex couples to foster while also protecting religious liberty." 
"I think that is an important point in this case," Windham said. "The city of Philadelphia is trying to shut down Catholic Social Services — a successful 200-year-old foster ministry — even though no same-sex couple had even approached them asking for a foster care certification. If one ever had, they would help them to find an agency that can provide that certification for them." 
"It seemed to be clear to the court that it was not necessary to shut down this agency in order to resolve this dispute," Windham added. "I think the justices were also very aware of the high stakes here. As discussed in the argument, there are 250 children who are left in group homes. The city admits it needs to move them to loving family homes but it will not place those children in the homes of families who work with Catholic Social Services."
The lawyer added that the same week that the city stopped placing children with CSS and its partner families, the city put out an urgent plea for 300 more foster families to join the system at the same time it was "shutting out successful parents like Toni and Sharonell." 
"The justices understood today that this case has high stakes and is an important case for the future of religious foster care and the services that they are able to provide to their communities," she continued, adding that the court wrestled with the "complicated questions under the Constitution" and "where the line should be drawn." 
"It shows that existing law here does not motivate city officials to find solutions to protect religious exercise and other interests. The existing law allows city officials to restrict religious exercise with the flimsiest of excuses," Windham asserted. "The way this case has played out demonstrates that. The court seemed very interested in figuring out what law is going to apply and how to make the rules clear." 
Some observers of the case believe that the Supreme Court's conservative majority, including newly confirmed Justice Amy Coney Barrett, is likely to side with CSS. 
Elizabeth Sepper, a law professor at the University of Texas at Austin, told NBC News that the way the court is shaped, it is pretty easy to see a likely five votes in favor of the foster agency. 
The court's liberal justices brought up concerns about how this case could impact other government-contractor relationships, not just in the foster aspect. Meanwhile, conservatives on the court argued that the city went out of its way to pick "a fight."
"If we are honest about what is really going on here, it's not about ensuring that same-sex couples in Philadelphia have the opportunity to be foster parents," Justice Samuel Alito, a George W. Bush appointee, said.
"It's the fact the city can't stand the message that Catholic Social Services and the Archdiocese are sending by continuing to adhere to the old-fashioned view about marriage."