Survey: White Working Class Voters Crucial to Republican Victories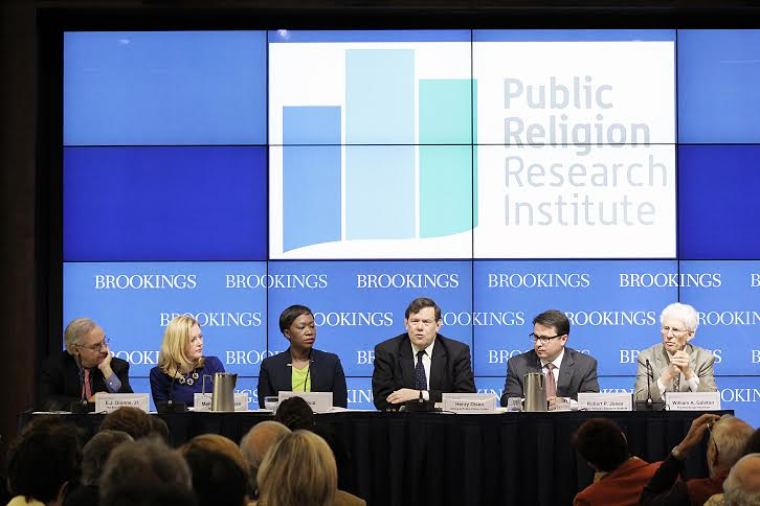 WASHINGTON — The Republican advantage among white working class voters increased 15 percentage points from 2012 to 2014, which delivered Republicans their big wins in the 2014 midterms, according to a report by the Public Religion Research Institute.
Although the Democratic Party has historically appealed to the working class vote, PRRI's 2014 post-election survey released Tuesday at the Brookings Institute found that 61 percent of white working class voters voted for Republican candidates, which is up from the 55 percent of the white working class voters who voted for Republican Mitt Romney in the 2012 presidential election.
While six percentage points more white working class voters said they voted for Republicans in 2014, the percentage of working class voters who voted for Democratic candidates decreased by nine percent from the 2012 presidential election. The survey found that 26 percent of white working class voters voted for Democratic candidates in 2014. In 2012, 35 percent of white working class voters said they voted for Democrat president Barack Obama.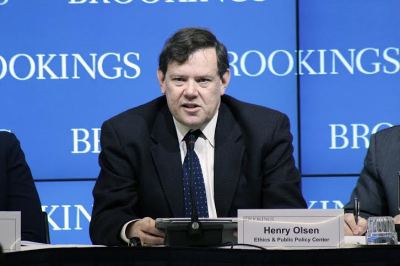 Speaking as a panelist at the Brookings Institute release of the survey, Ethics and Public Policy Center senior fellow Henry Olsen said he believes that Republican candidates did a better job of mobilizing and appealing to working class voters in the North, than the Democratic candidates did.
Although the white working class is an integral makeup of the electorate of Southern states, Olsen added that the white working class in the North was more integral to the widespread Republican success in the 2014 midterm because their vote is seen as a swing vote.
"I doubt that came in the South," Olsen said. "My guess without looking at data is that it substantially came in the North …. White working class voters, outside of the South, tend to be in play between the two parties. They tend to be more moderate, which is to say that they have conflicting views on social issues but are moved on patriotism and issues of opportunity."
As anecdotal evidence, Olsen mentioned the Iowa Senate race, which was won by Republican Joni Ernst. The election of Ernst, who ran on a social conservative platform, was helped out by the white working class vote, which he said comprises a near majority of the electorate in the state.
Olsen, who is a Republican, said Republican gubernatorial candidates, more than Republican Senate candidates, made a concerted effort in their campaigns to appeal to the working class vote. He further added that is why Republican gubernatorial candidates were able to come out with victories in states Obama carried in the 2012 election.
Olsen referenced Republican Wisconsin Governor Scott Walker, who won his reelection by six points, although Romney lost in 2012 by five points. He also brought up Rick Snyder's reelection as Michigan's governor, who won by five points despite Romney's nine point loss in 2012.
"Among the governors, with the exception of Rick Scott, they connected substantially better and again they were in white working class areas," Olsen said. "What did they do that was different? Rick Snyder signed a minimum wage increase. Every Republican governor in a purple state has either endorsed medicaid expansion, or in the case of Scott Walker used a particularly generous state medicaid program to take advantage of the federal exchange to increase health care enrollment without taking federal dollars."
Olsen also explained that Walker made a concerted effort to appeal to the working class by often taking photo opportunities where he could be seen on factory floors or other work environments recognizable by working class voters.
Also on the panel was the host of MSNBC's "The Reid Report," Joy Reid. Reid said the white working class voter's support of the Republican candidates proves that the Democratic Party needs to adjust its campaign strategies if it hopes to win elections, especially midterms, in the future.
Reid further explained that Democratic candidates spent too much effort trying to appeal to minority voters, which in turn pushed away the Democrat's white voters. Although 72 percent of non-white voters supported Democratic candidates, 55 percent of white voters, which comprises the nation's largest electorate, voted for Republicans.
"I think that one of the issues the Democrats face is that they don't have a coherent economic message that appeals to white working class voters," Reid said. "So what winds up filling the void is the optics that they are … heavily pursuing non-white voters and courting them with things like immigration reform, which is offputting, particularly to older white voters."
Reid also criticized the Democratic Party and its candidates for being too fearful to campaign on Obama's successes, like on the economy, which is now below a six percent unemployment rate.
"They sort of avoid any message that is strong in any direction and are trying to not be seen until they get back into office," Reid said. "I think Democrats lost the messaging to working class voters about what they have done already with power and what they could do."
As senior Brookings fellow E.J. Dionne added in the discussion, "If the Democrats forget about the white working class, they can forget about every midterm election forever."
sfsf