Gallup: Most Americans Want Republicans, Not Obama, to Lead Nation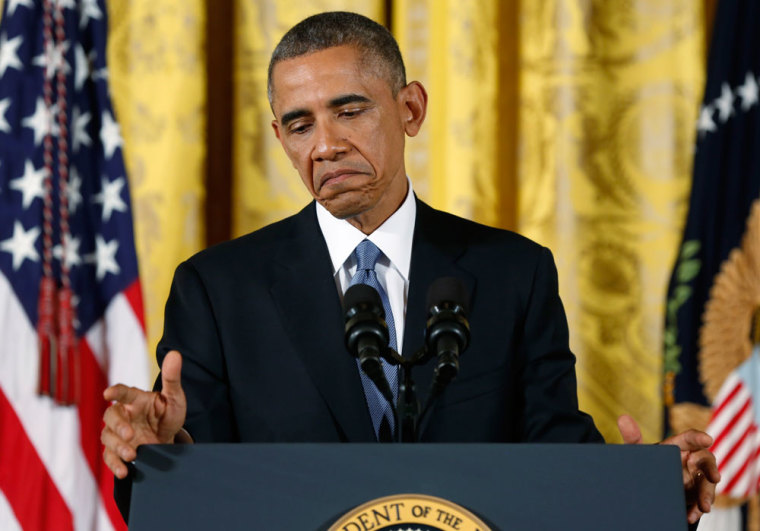 A recent Gallup poll found that, in keeping with the midterm election results, a majority of Americans want the Republican Party to lead the country rather than President Barack Obama.
In a Tuesday poll, Gallup found that 53 percent of respondents wanted the GOP to lead the direction of the United States, versus 36 percent for President Barack Obama.
"This is a switch from early 2012 when a slim plurality, 46%, wanted Obama to prevail in steering the nation," observed Lydia Saad of Gallup.
"Republicans' 17-percentage-point edge over Obama on this measure exceeds what they earned after the 2010 midterm, when Americans favored Republicans by an eight-point margin (49% to 41%)."
The Gallup poll sample was comprised of telephone interviews conducted November 6-9 with 828 voting-age adults residing in the United States.
Last week, the midterm elections gave the Republican Party a majority in the Senate for the first time since 2006, further solidifying their control of Congress.
Within twenty-four hours of polls closing, Republicans gained seven seats in the midterms and held off various challenges, knocking Democratic incumbents residing in mostly Republican leaning states.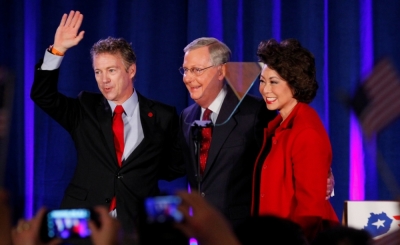 Earlier this week, the Associated Press reported that Alaska joined the number of new Republican Senate seats after Republican Dan Sullivan defeated first-term incumbent Democrat Mark Begich.
"Sullivan led Begich by about 8,100 votes on Election Night last week and held a comparable edge after election workers had counted about 20,000 absentee, early-voted and questioned ballots late Tuesday," noted AP.
"Thousands more ballots remained to be counted, but the results indicated that Begich could not overcome Sullivan's lead."
The Gallup poll may serve as an antithesis to the argument made by some liberal pundits that the midterm results were influenced by a lack of voter turnout.
For example, Erin Gloria Ryan of the blog Jezebel wrote a blog entry arguing that Republicans won due to a lack of Millennial generation turnout in particular.
"NBC News has some telling (and shameful) data visualization about who votes, and when. This year, 37% of the people who voted were over 60. Only 12% of voters were under 30. Compare that to 2012, when Democrats were the ones celebrating — 19% of the vote came from people under 30 and only 25% from people over 60," wrote Ryan.
"In 2010, that gap widened up again; 12% of voters were under 30 and 32% were over 60. In that election, Republicans won big, swinging the House. In 2008, young people showed up, and Democrats won. It's not rocket science."
While the poll's gap between Republicans and Obama was sizable, Saad of Gallup noted that it was not as large as the gap between Democrats and then President Bush in 2006.
"Republicans' current edge, however, is still bested by Democrats' 30-point lead over George W. Bush (61% to 31%) following the 2006 midterm election. Democrats regained majority control of both houses that year," wrote Saad.