Syria Military Intervention: What Military Options Are Open for US and Its Allies?
The United States, United Kingdom, France and its allies seem increasingly likely to use military force against Syria as tensions escalate in the region following President Bashar al-Assad's alleged use of chemical weapons on his own citizens last week.
Here are several options open to the United Statest should it decide to move forward with military force against the Assad regime.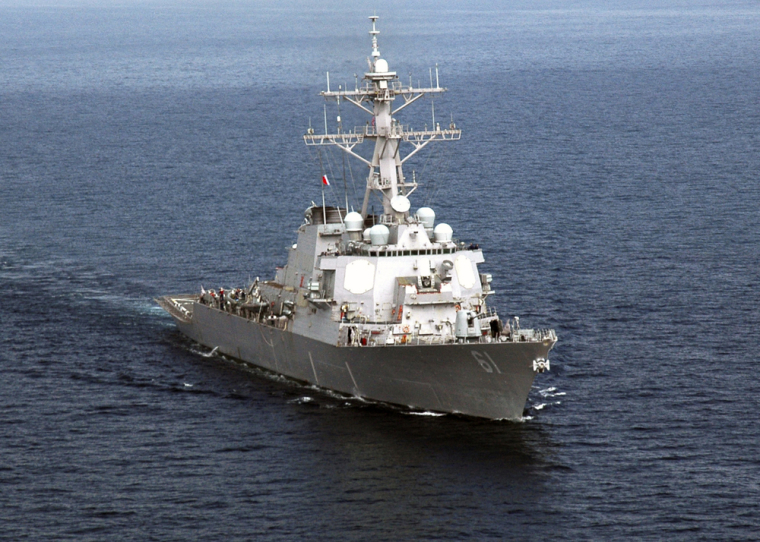 Airstrikes
Both the U.S. and U.K. have stressed that they have little interest in overthrowing Assad and that any force would be in retaliation for the regime's alleged use of chemical weapons. Because of this focus on brevity, military or "punitive strikes" seem a likely choice.
Even though eliminating the chemical weapons and their production facilities could prevent another attack from happening, the toxic and flammable nature of the weapons make it dangerous and unwise to bomb them. It will be equally challenging to target the mechanisms that are used to deploy the weapons. The regime has likely strategically placed those next to population dense locations such as hospitals and schools, making it challenging to avoid hitting civilians.
If airstrikes are used, some analysts believe they would better come via cruise missiles from ships or submarines in the ocean, not Syrian airspace. Syria has a significantly stronger air defense than Libya did when NATO flew into their airspace two years ago and the likelihood of an American plane being taken down is significantly more of a risk in Syria. Should the U.S. decide to fly into Syrian airspace, the B-2 stealth plane is likely their aircraft of choice and one specifically designed to evince anti-aircraft defenses.
Water Launches
The Pentagon recently moved four destroyers to the Mediterranean Sea. According to CBS News, the "ships carry 40 cruise missiles, a satellite-guided weapon that carries a 1,000-pound warhead, has a range of 1000 miles or more and an accuracy to within about 15 feet."
Should the U.S. utilize these destroyers, the ships would fire at night and rely on satellite footage to assess their accuracy, before firing again to destroy any missed targets. In a two or or three day attack, these missiles would likely be aimed at the airfields, military barracks, air defense sites and command centers. Tomahawk land attack missiles or TLAMs are favored for their accuracy and small engine size and can be fired from destroyers or submarines.
The U.S. also has two of its largest aircraft carriers reportedly in Middle East waters, one in the Mediterranean Sea and the other splitting its time between the Persian Gulf and Red Sea. These ships, in addition to the dozens of aircraft that each of them hold, can both fire TLAMs and operate drones.
Drones
Although drones have been a large part of America's military campaign in North Africa and against the Taliban in Pakistan, there are few drones near Syrian airspace and they are unlikely to play a role in any Syrian military intervention.
No-Fly Zone
While some have called for a no-fly zone, simliar to the one that NATO invokved in its military intervention in Libya, the White House has ruled it out.
Arming the Rebels
Despite the fact that most of this week's discussion has focused on a potential military strike, in the past month members of Congress have put pressure on Obama to arm rebels.
"The use of limited stand-off strikes, even those powerful enough to significantly degrade the regime's military capacity, are no substitute for training and equipping the moderate opposition in Syria," Rep. Eliot Engel, the ranking Democrat on the House Foreign Affairs Committee and who recently returned from a trip to the Jordan-Syria border has said.
While this idea has circulated since fighting began during the Arab Spring, fears of arming the wrong rebels, more specifically, radical Islamist and terrorist groups have made the Obama administration cautious about offering military help.
Century Foundation scholar Michael Wahid Hanna has suggested that the U.S. share technology and military intelligence with rebels, arguing that it assisted NATO's efforts in Libya.
"Intelligence sharing and coordination could focus on creative targeting aimed at regime logistical networks, fuel farms, radars and air crews," he wrote, also arguing that it could help provide a way to "test the trustworthiness and effectiveness of fighting groups, potentially leading the way to more robust support if reliable partners are found or cultivated."
Non-violent Assistance
Since the start of Syria's civil war, more than 1.5 million Syrian refugees have fled to Lebanon, Jordan, Iraq and Turkey. In June, the United Nations announced they needed $5 billion to fund basic needs at the camps, whose conditions are deplorable. While the U.S. has contributed $195 million, Hanna has also argued that taking measures to prevent the refugee situation, such as supporting the rebel-controlled areas of Syria could encourage stability which could ultimately keep people safer and keep people in their own country.