Syrian War 'Worse Now Than Ever Before,' Aleppo Priest Cries Out in Midst of Suffering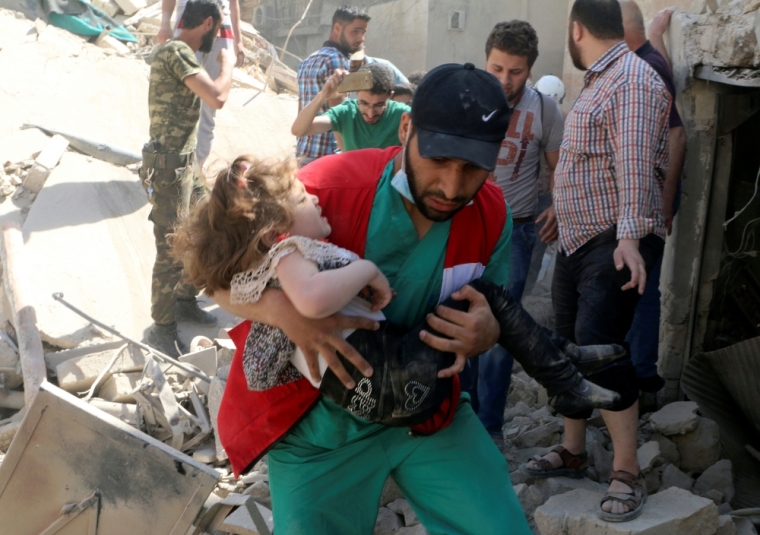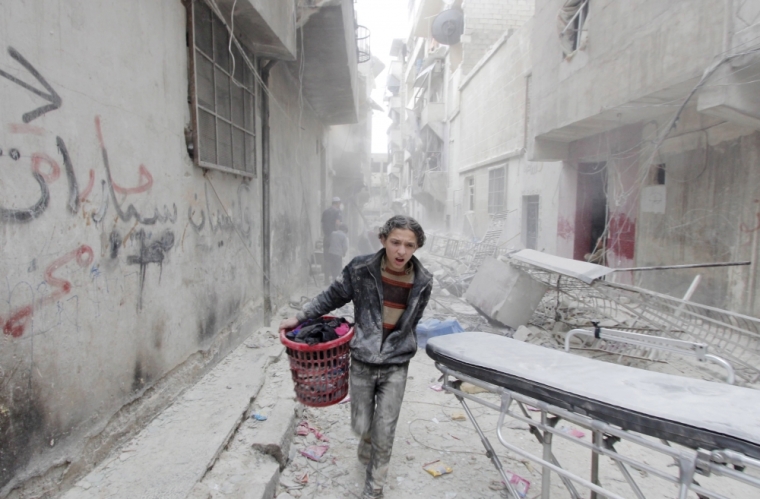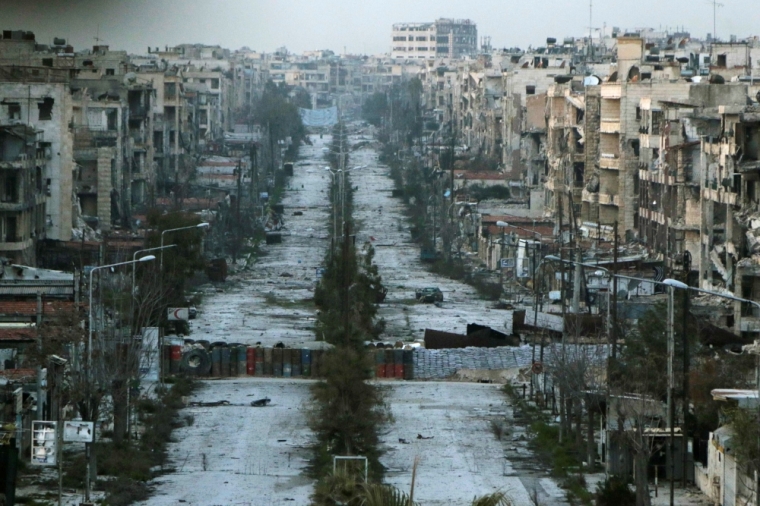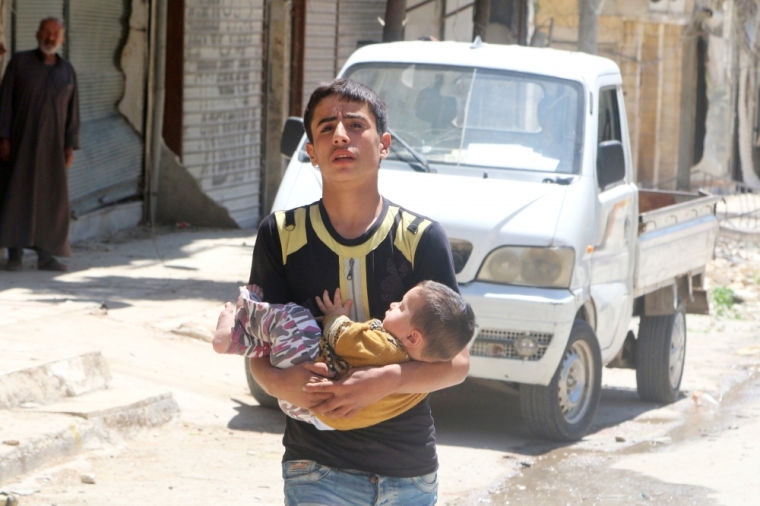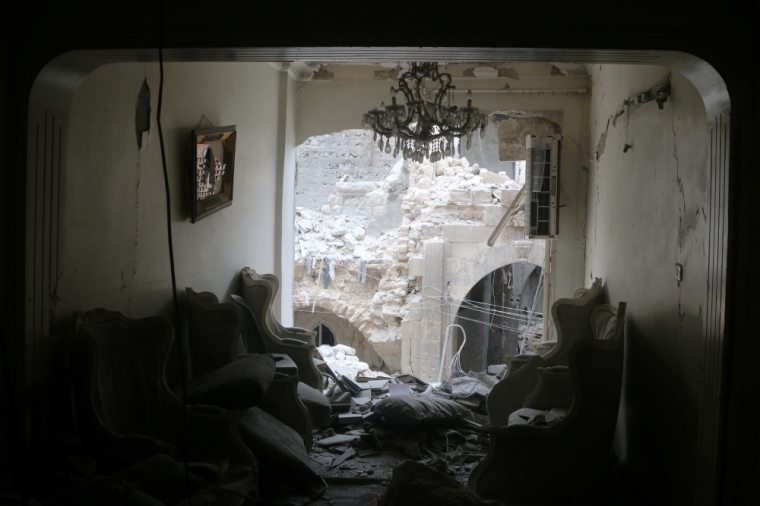 View Photos
A Franciscan priest in Aleppo, Syria, says the country's war is worse now than it has ever been before, and the remaining Christians are trying to help the suffering and share God's love in the midst of an "eerie, cemetery" nightmare.
"Never, since the beginning of this terrible war, were things as bad as they are now. I have no words to describe all the suffering I see on a daily basis," Fr. Ibrahim Alsabagh told Catholic charity Aid to the Church in Need, according to the Catholic Herald. 
Aleppo has been torn apart in the ongoing civil war in Syria, besieged by the government forces of President Bashar Al Assad and the various rebel groups seeking to take out his regime. The Islamic State terror group has also been battling in the area, leaving around 50,000 Christians and other civilians surrounded by dangers from all sides.
Alsabagh said that while many people have fled the city, the poor and those unable to escape remain, bringing an "eerie silence" to the streets.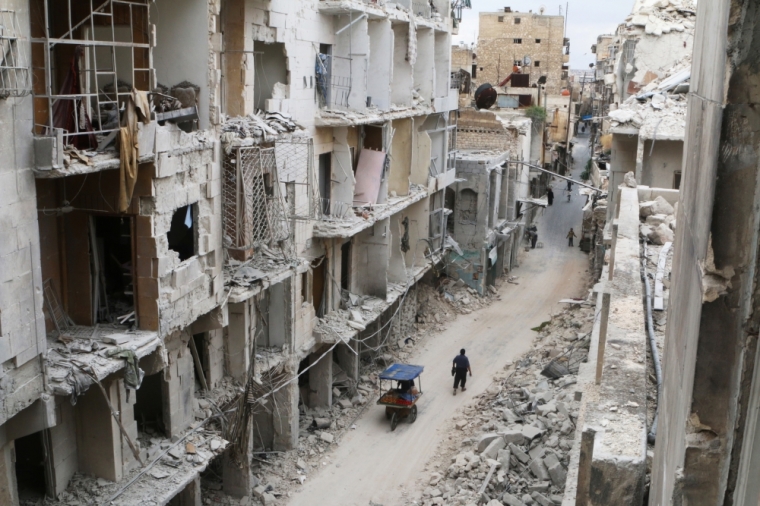 "So many houses have been partially or entirely destroyed, and so many people killed or severely injured," the priest explained.
"And when the bombs do stop falling, there is an eerie silence, like in a cemetery. The streets are as though everyone has died."
He added that the Church has been helping victims and those caught up in the violence in the civil war, providing food, clothing, medicines and other necessities through the help of ACN. Many people are facing nervous breakdowns amid the chaos, however.
"The nervous breakdowns are increasing, and we now have so many psychological illnesses as a result of the war. There is so much misery," Alsabagh continued.
"But at least I thank God that through his grace I am able to be a good Samaritan to all the suffering people. I try to console them with the Word of God, but also with deeds of corporal mercy."
Reflecting on the call of Pope Francis to help those in need, he said it is important to show the people the "tenderness of God" in times like these.
"No matter how frightful this place is, yet we must still give Christian witness. We must not think only of ourselves," he asserted.
The priest admitted that the cross that Christians are carrying is very heavy, but insisted that "it also creates a communion with God and with one another such as I have never seen before."
Christians in Syria have been rapidly disappearing from the nation as a whole, as there were 1.5 million followers of Christ in 2011, but now only around 500,000 are left.
Many of those have fled as refugees along with millions of other civilians, being sheltered at refugee camps in neighboring countries, or seeking passage into Europe and other Western states.
Back in March, Antoine Audo, a Chaldean Catholic bishop in Aleppo, estimated that even fewer, or only around 40,000 Christians remain in Aleppo, and continue to have to deal with mass bombings and other hardships.
"You cannot imagine the dangers that we face every day," Audo said at the time.
He affirmed that while wealthier Christians have been able to flee, "the middle classes have become poor and the poor have become miserable."