Tamela Mann Says Being Overweight Woman Nearly Kept Her From Breaking Into Gospel Music Industry
Tamela Mann Says Being Overweight Woman Nearly Kept Her From Breaking Into Gospel Music Industry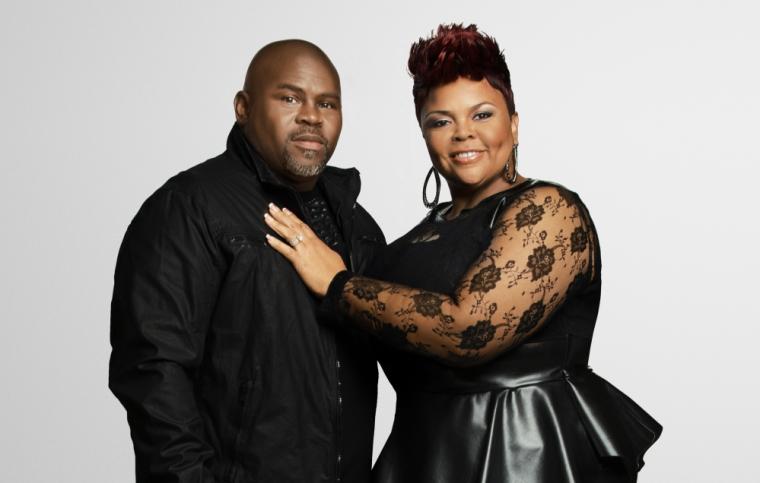 Before Tamela Mann became a Grammy nominated gospel music singer, she struggled to get into the industry because of her weight.
In a question and answer Twitter chat on Thursday, the 49-year-old singer responded to the question: "What are some of the struggles you faced when entering the gospel music genre?"
Mann was candid in her response, saying that her powerhouse voice almost took a backseat to her weight.
"One of the main struggles is my weight! I've always been good enough to be heard but not seen," she revealed.
The vocalist who got her start singing in Kirk Franklin's choir previously spoke about her weight loss on the "Tom Joyner Morning Show" in 2014.
"I've lost over 100 pounds. I used to be a 30/32 and now I'm at an 18/20," she said on the show.
Mann is also an actress, and has starred with her husband, David, in multiple Tyler Perry films and his show "Meet the Browns." David was diagnosed with type 2 diabetes in 2007, and now the couple is working with the American Diabetes Association to help others live a healthier lifestyle.
"For me, I just have to get my mind right, set mind and body. I don't have issues with diabetes or hypertension, but I don't want it to happen," Tamela said in a previous Diabetes Forecast report in April 2014. "But I'm getting older. Sometimes it's hard."
Exclusive Op-eds from the Presidential Campaigns
Tamela previously told The Christian Post that she wants to share her struggles in order to help other people.
"A lot of things that we go through as individuals and families, everything is just not for you," Tamela told CP. "It's a testimony for you to encourage somebody else, to share and tell somebody that they can make it so that we can all have triumph over whatever the situation is that we're going through."
When the couple is faced with challenges, they believe it is important to operate in their faith.
The Manns are living proof that dreams can come true, no matter how big they are. They insist that their secret to success is not allowing people to crush their dreams. While Tamela's weight struggles once served as a roadblock for her to achieve her dreams, she never gave up.
"Don't take 'no' for an answer. Every no is not detrimental to you," she told CP. "When you can't go on, you learn from it. You learn from the mistakes you made and you keep building, you keep working at it."
The second season of the Manns' reality show, "It's A Mann's World" will air at 10 p.m. ET Feb. 23 on BET.