Tamera Mowry-Housley's Rendition of Crystal Lewis' 'Lord, I Believe in You' Goes Viral (Watch)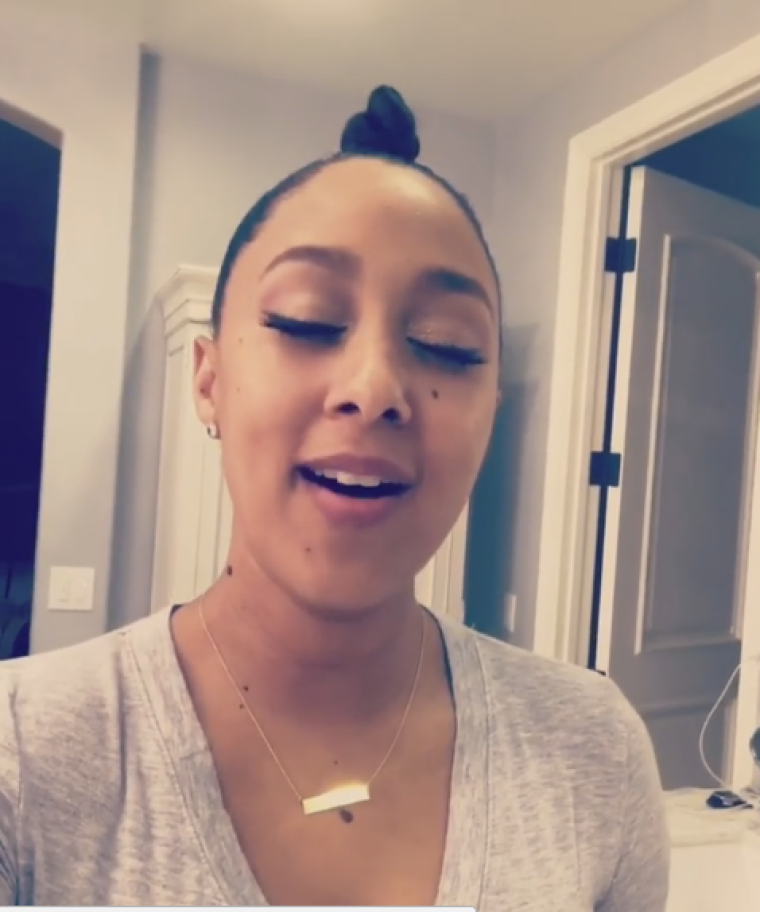 Tamera Mowry-Housley showcases her beautiful singing voice with a performance clip of a gospel song that is going viral.
Mowry-Housley took over the Instagram account of the daytime talk show "The Real" and posted a clip of herself singing Crystal Lewis' popular '90s gospel hit, "Lord, I Believe In You." 
"@tameramowrytwo is taking us to church with the final post of her  #TheRealSocialTakeover!" the video caption read.
Mowry-Housley with a simple t-shirt and bun in her hair passionately belted out the song lyrics as a declaration of her faith.
"Though I can't see Your holy face
And Your throne in heaven above
It seems so far away
Though I can't touch, can touch your nail scarred hands
I have a deep and unspeakable joy
That makes my faith to stand...
Lord, I believe in You
I'll always believe in You."
The "Tia & Tamera" actress grew up in a Christian household, and held to her Christian values but has publicly confessed that after dating her then boyfriend FOX News correspondent Adam Housley for some time, she broke her vow to God to stay a virgin until marriage.
In a past episode of "The Real," Mowry-Housley said she has struggled to forgive herself for breaking the vow but her faith remains unshakable.
"I waited until I was 29; however, I had made that pact with myself and with God, so it really messed me up you guys, when I, you know...," she said as she burst into tears.
The audience cheered as Mowry-Housley pulled herself together and then affirmed her Christian faith.
"Most importantly, He knows my heart," she declared. "And I think in all of it I had to learn that God, He doesn't see things in a legalistic manner. You don't really have to earn His love, He loves you just as you are."
Her co-host proceeded to praise her for her "heart of gold," her "honesty" and for being such a great example that so many can look up to.
After losing her virginity before marriage, the 38-year-old star said she decided to stay celibate until she and her husband finally married, three years later.
"I'll be very very honest. We decided, it was both of our decision, not to live together for religious reasons. ... I wanted to do what felt right for me. I became re-virginized," she shared to TheYBF in another interview. "But if you want to be celibate, definitely don't live together because that makes it harder for you. Have people around you to keep you accountable! Surround yourself with people who support your decision, because they're only going to root you on."
Mowry-Housley has now been married for five years to Housley and they have two children.