Taxpayer Democracy: My Thoughts on America's Tax Code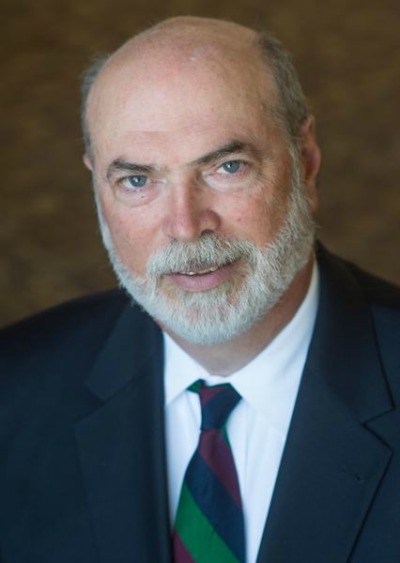 I entered the workforce in the 70s, before the Reagan Revolution, when marginal federal income tax rates on wages still reached as high as 70%. Newly married, we were a two-income household subject to federal income taxes, New York State income taxes, and New York City income taxes. Inflation was rampant, which caused my salary to rise noticeably each year. A little arithmetic confirmed what my paycheck already told me; more than half the increase in my modest, early career income was eaten up by higher taxes.
This is not another complaint about too high taxes or a grasping government (well, maybe just a little complaint). I bring up my good fortune to pay high marginal tax rates for my entire working life to make a point. Long ago, and for every year since that first epiphany, I have thought that I would feel a whole lot better about paying taxes if only I had some influence in how my money was spent. Maybe you've had the same thought. Wouldn't you like to have a say in how your hard-earned dollars get used, instead of seeing your money swept away each paycheck into that black hole of taxes known as Washington, DC?
Our largest expenditure each year, by far, is the share of earnings that goes to our national government. Like me, you probably carefully consider how to spend each available dollar left over after taxes. But not a peep is allowed from us mere taxpayers about how to spend the money we have to pay to Washington. Give a donation to a charity, and you will get back a nice note of thanks. Give as much to a charity as you pay to Washington, and you will get even greater expressions of appreciation. But even though you may pay a quarter or a third of your earnings to Washington, don't expect a thank you note from your government for the "contribution" you made to society this past year. Instead, powerful politicians with a sincere and straight face claim that some (you?, me?) are not paying their "fair share". Apparently, the 45.7% share of the total individual tax burden that is paid by the top 1% of taxpayers is still not a "fair share".
These thoughts have been brought to mind by the annual April 15 tax deadline, and by an article that same day in the Washington Post by David Boaz. David Boaz is with The Cato Institute, a libertarian think tank. In his article, David Boaz makes the case for giving taxpayers a choice as to which government activity their tax dollars get allocated. It would be interesting indeed to make such choices. Do I allocate my tax dollars to the Department of Defense or to the Department of Health and Human Services? Maybe the choices are even more refined; do I choose the war in Iraq or Obamacare subsidies? One must-have choice on that tax allocation menu is this one: STOP SPENDING- Use These Taxes to Pay Down the National Debt.
Imagine a world with such a tax choice mechanism. Taxpayers of all political persuasions should favor this step forward in democracy. Your choices on your tax return and the choices of other American taxpayers send a signal to Washington just as loud as the signal from Warren Buffett or Bill Gates. Politicians will get more feedback on what the people really want out of Washington. Programs that the people want will get their full allocation of taxes. Programs the people don't want would not get a full allocation of taxes. Government departments that do not get a full allocation of taxes will have to shrink. Government would become just a little more accountable to the people who are providing for their paychecks.
Politicians have shown they are unable or unwilling to control spending or balance the budget. Perhaps more taxpayer democracy will help them to do their job, and stiffen their spine to make the choices that the people have voted for in their annual tax filing.