Teen Missionary Indicted for Raping Children at Orphanage Says He Was Possessed by Demon Named 'Luke'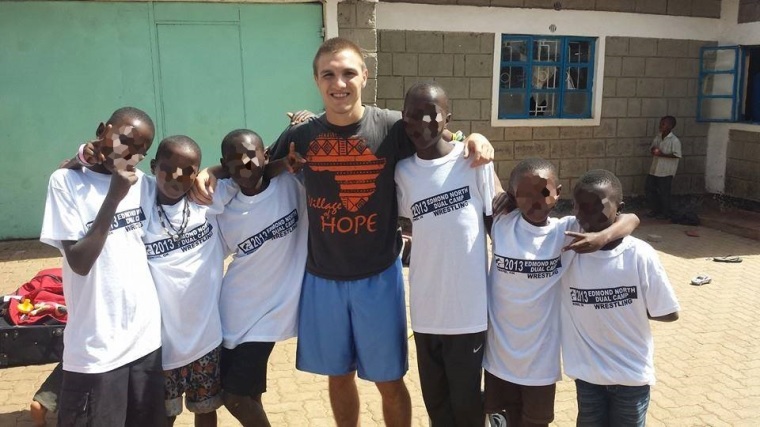 Text messages sent by the teenage missionary who reportedly admitted to raping children at a Kenyan orphanage surfaced this week revealing his belief that he was possessed by a demon named "Luke" at the time of the offenses.
Evidence brought by the Assistant US Attorney cites text messages from the indicted rapist Matthew Lane Durham, 19, to a friend. Those messages include threats to the Kenyan orphanage founder.
"I'm tired of hiding from what [the orphanage founder] is telling people. I control the story from now on. This is war. She better pray she's ready when she lands," Durham reportedly texted.
Durham also revealed that he thought he had a demon inside him and that he had named the demon Luke. He claimed that Luke was making him do bad things and was constantly talking to him.
"I am [sic] sure I have a demon in me. Talk to no one about me from upendo (the orphanage) please. Seriously please have faith in me. He has done horrible things. How can I not hate this thing inside of me? It takes over at night and I am powerless over what luke wants. Yes I named him I know how crazy that is. He whispers in my ear all day and hes [sic] so hard to resist. Literally he takes me at night and there is nothing I can do to stop him. Im [sic] asleep, what can I do? You honestly have no idea…I've prayed so much, but every night luke gets what luke wants," Durham texted a friend.
Durham's attorney, Steven Jones, maintains that his client is the victim of "pseudo-tribal psychological voodoo." He claims that the orphanage is like a "cult" and forced Durham to admit to having Lucifer inside him and ordered him to call the demon "Luke."
"The events that occurred in Kenya the last maybe five, six days that Matt was there frankly reveal some sort of pseudo-tribal psychological voodoo practiced on him, including confiscating his passport, false imprisonment, keeping food from him one day, delay in allowing him to depart from the country, misleading his parents. I don't think Hollywood could make up what happened at this so-called orphanage," Jones told NewsOK.
Durham recently appeared in court to face charges related to the rape of several youth at the Kenyan orphanage where he volunteered. He was indicted on three charges: traveling from Oklahoma City to Kenya "for the purpose of engaging in illicit sexual conduct with persons under 18 years of age"; engaging in illicit sexual conduct with several minors; and crossing state lines to engage in a sexual act with a child under the age of 12.
Durham faces a sentence of up to life in prison if found guilty on all counts. He has allegedly already admitted to committing the sexual acts against several youth in Kenya.
"I would take her to the bathroom at night and would hold her down and rape her," Durham wrote, according to the criminal complaint against him. "This happened on several occasions. I also made her watch me do things to [child's name withheld for privacy reasons]. I told her never to tell anyone, and that I loved her. I took her to the bathroom and force [sic] her to have sex with me. This happened on more than one occasion. I made her swear to never tell anyone. Any time I try to read the Bible or pray, this image comes to my head."
Durham was originally released on $10,000 bond to the custody of his father. However, a judge ruled on August 1 that he remain in federal custody until a judge reviews the appeal brought by Robert Don Gifford II, the Assistant United States Attorney for the Western District of Oklahoma. Gifford appealed the bond and said that Durham was a "danger to the community."
The Upendo Children's Home in Nairobi, Kenya was founded by Eunice Menja and her husband who live in Oklahoma. The Home seeks "to provide child-centered programs that prepare all children for a lifetime of learning, while families of those children are empowered to become self-independent."