Teenager Heading to Botswana Mission Trip Killed in Church Bus Crash in Georgia; 39 Injured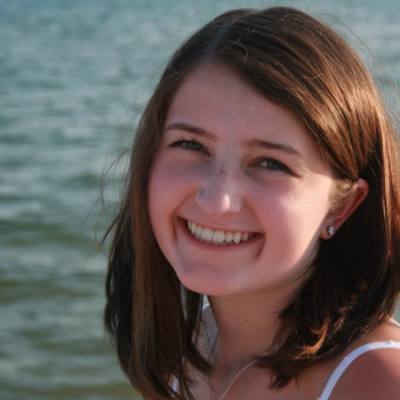 A 17-year-old girl was killed in a deadly crash, in which 39 others were injured, Thursday while on her way to the Hartsfield-Jackson Atlanta International Airport to serve in a mission trip to Botswana with church peers.
The girl, Sarah Harmening from Huntsville, Alabama, was described by her mother at a press conference as a "gift" from God who loved the Lord in "tangible" ways.
Sarah was traveling with a group of high school juniors and seniors from the Mt. Zion Baptist Church's youth group in Huntsville, Alabama, according to CBS 46, when the church bus crashed with two other cars on Camp Creek Parkway and Merk Road. Some 42 students and adults were reportedly on the bus which landed on one of the cars.
Mount Zion Baptist Church noted on their Facebook page that even though they "are completely brokenhearted" they were thankful for the compassion churches around Atlanta showed their traveling team after the accident.
"Thank you for your continued prayer and support. Churches around Atlanta have opened their homes to us and a Chick-fil-A branch has taken food. Our people are grateful for the outpouring of blessings and love. Please remember us in the weeks to come as we grieve and process this impact to our community. All of your prayers are greatly appreciated."
The church noted on Friday: "As a new day begins we are completely brokenhearted but we have not lost heart. Completely overwhelmed by the love and compassion of those who have reached out. We rest in our great God and His unfailing word."
And Sarah's mother, despite her grief, remained hopeful during her speech at the press conference on Thursday.
"Our daughter Sarah was a gift to us. It was given on December 20th 1999 and she loved the Lord with a love that was tangible. And I know you guys in the media don't like to hear about that but I hope you'll listen to it because it was what she lived and breathed for," the distraught mother explained.
She then went on to reveal a journal entry her daughter had made while she was on the bus. Sarah described how "sad" she was about being "gone so long."
"Botswana day 1: I was just sitting here in the bus, feeling a little sad. I guess because I'm going to be gone so long and I was a little uncomfortable. Then I decided to read my Bible. I prayed and opened up to 1 Peter 5 and 2 Peter 1," Sarah wrote in the journal entry that was later shared by her mother online.
"Pretty much everything I read applied to me now. It talked about watching over the flock entrusted to you, which would be my little buddies in Botswana, humbling yourself which I will need to do and that also means being a little uncomfortable. It talked about the devil prowling about like a lion seeking who he may devour, which he will especially be doing on this mission trip, and how we need to be alert and of sober mind, and lastly how we get to participate in his divine nature!" she continued.
"I mean how awesome is that? So mostly, I was just reminded of why I'm here and that God has called me here and he's done so for a reason. So I know he's going to do incredible things," she ended.
And perhaps in a prescient moment, a text which Sarah had sent to a cousin the day before quoted 1 Peter 1 23-25.
"23 For you have been born again, not of perishable seed, but of imperishable, through the living and enduring word of God. 24 For, 'All people are like grass, and all their glory is like the flowers of the field; the grass withers and the flowers fall, 25 but the word of the Lord endures forever. 'And this is the word that was preached to you," the Scriptures read.