Teens Arrested for Sexual Assault of 50-Y-O Christian Woman, Pastor Says 'I Feel Bad for Them'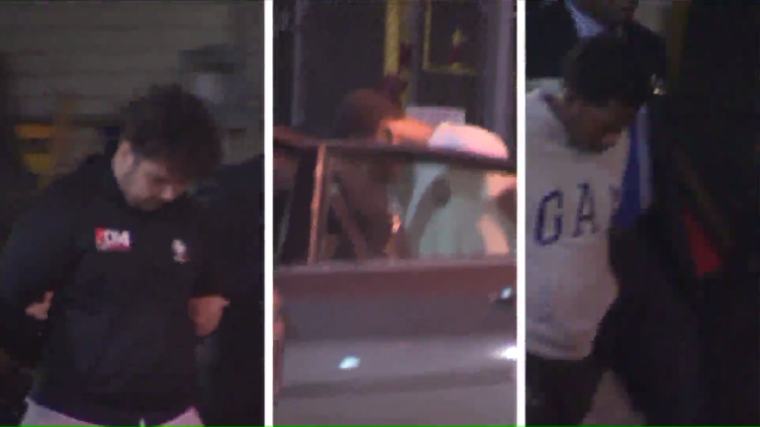 NEW YORK — Three of four men suspected to be involved in the brutal robbery and sexual assault of a 50-year-old married mother of two shortly after she left a prayer meeting at her church in Queens on Tuesday have been arrested and two of them are teenagers.
The NYPD announced Friday that they arrested suspect Brandon Walker, 20, Justin Williams, 17, and Julisses Ginel, 19, according to the New York Daily News. Another 20-year-old suspect is still on the run.
Pastor Kehinde Oyetunde of Celestial Church of Christ in Jamaica where the woman attends church told The Christian Post Friday that his congregation had been praying for the perpetrators to be brought to just and God has responded.
"Thank God, I told them 48 hours, God will flush them out," Oyetunde said.
The immigrant pastor told CP earlier this week that the assaulted woman who is a senior member of his church left the church at about 9:45 p.m. Tuesday and about 20 minutes later he heard she was attacked. He said she was forced to lie that she was HIV positive after her attackers tried to rape her at gun point. The unrelenting "young men" quickly brandished condoms, however, and forced the devout Christian woman to perform oral sex instead.
"They said, 'If you don't do that, I'll shoot you,'" the woman recalled of the assault. "So I did what I had to do."
"I prayed that whoever committed these things God would bring them to justice. God must bring them out, I said it on the news because this is an act of evil," Oyetunde told CP Friday.
"The woman is a minister. She's going home and they do this thing. God is in control. God said 'touch not my anointed, do them no harm.' So when you touch the children of God, God will be angry at you," he said.
Police told local media that the suspects all live in the same group home at 53 South Road in Jamaica and they were identified through surveillance video. They were charged Thursday with a criminal sex act, robbery, sex abuse and weapons possession. Two imitation pistols were recovered from their rooms at the home and police believe one was used during the robbery.
Commenting on the suspects' ages Pastor Oyetunde said: "I feel bad for them. Whatsoever planted the seed in their heart which I know is the devil, I forgive. We forgive. But they should know better."
"It's because they don't listen to parents. I feel bad for them but they should have think twice before holding a woman down at the point of gun," he added. "It's not fair. It's not fair."
He said while the church is happy for their arrests they are praying that they will be sent somewhere where they can turn their lives around.
"They are happy for the arrests but they feel bad that they are young guys doing such things," the pastor said. "All is in the hand of God but they should be put somewhere where they can turn their life around and make them go to school ... and still be useful for the country and society."
Oyetunde said since the attack, many of his parishioners have been afraid to come back to church but he believes the work of God must continue.
"Some of them are still scared to come to church. We are having a special service tonight at 10 o'clock. We can't stop. The work of God has to continue. We are expecting them to come. I know many of them have been complaining that 'I can't go to that area' but God is in control," he said.