Televangelist Ernest Angley, Accused of Scaring Congregants Into Working at Buffet for Free, Wins Case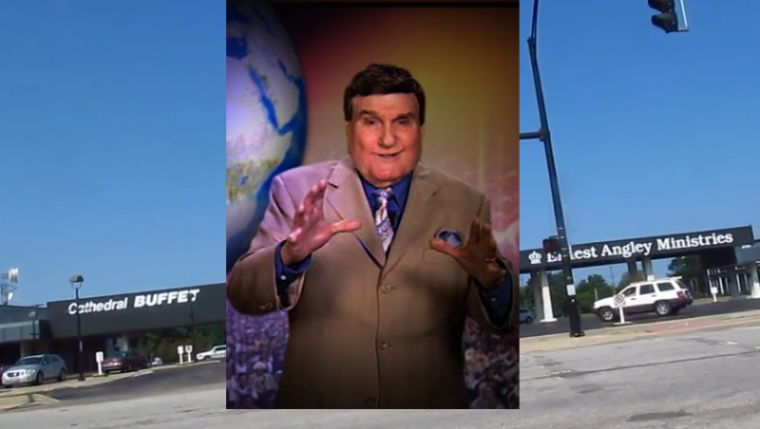 Televangelist Ernest Angley and the Cathedral Buffet in Cuyahoga Falls, Ohio, saw an earlier decision against them overturned by an appeals court on Monday, regarding congregants who said they were pressured to work for free at the for-profit restaurant.
The 6th U.S. Circuit Court of Appeals in Cleveland found that members of Grace Cathedral church who worked at Cathedral Buffet as unpaid volunteers had no expatiation of being paid.
The decision overturns federal Judge Benita Pearson's ruling last year that found Angley liable for $388,000 in damages and back wages.
The full ruling provides details of how the televangelist allegedly pressured people into volunteering, and states: "Reverend Angley recruited volunteers from the church pulpit on Sundays. Sonya Neale, the restaurant's manager, would tell Angley when the restaurant was shorthanded, and before his sermon, Angley would announce to the congregation that more volunteers were needed."
It continues: "Angley said the restaurant was 'the Lord's buffet,' and '[e]very time you say no, you are closing the door on God.' He suggested that church members who repeatedly refused to volunteer at the restaurant were at risk of 'blaspheming against the Holy Ghost,' which was an unforgivable sin in the church's doctrine.
Senior Judge Eugene Siler, writing for the 6th Circuit panel, explained that although the congregants were coerced into giving their time and efforts for free, they were not mislead that they would not be financially compensated.
"After all, the giving of one's time and money through religious obligation is a common tenet of many faiths," Siler wrote. "For instance, the Bible calls upon Christians to 'use whatever gift you have received to serve others, as faithful stewards of God's grace in its various forms.'"
Angley's business has faced similar complaints in the past and was cited by the Labor Department in 1999 for failing to pay workers. The buffet paid at the time $37,037.28 in back wages, and vowed to comply with labor laws in the future.
Angley and the restaurant have argued that they have done nothing wrong and rejected Pearson's ruling last year which found that they had acted in "bad faith" by reverting to using unpaid labor.
Bill Chris, an Akron attorney representing Angley and the buffet, told Cleveland.com that he is pleased with the court's latest decision.
In a separate case from December 2017, Angley's church and television station, Winston Broadcasting Network, were sued for allegedly defaulting on a $3.6 million loan from Beck Energy Corporation, which stems from 2013.
The 96-year-old evangelist reportedly responded to a letter from the energy company last year saying that the loan would be repaid in "just a very short, short time." The company insists in its lawsuit that the payment was never fulfilled.