Televangelist Rick Joyner: Jesus' Disciples 'Were Donald Trumps'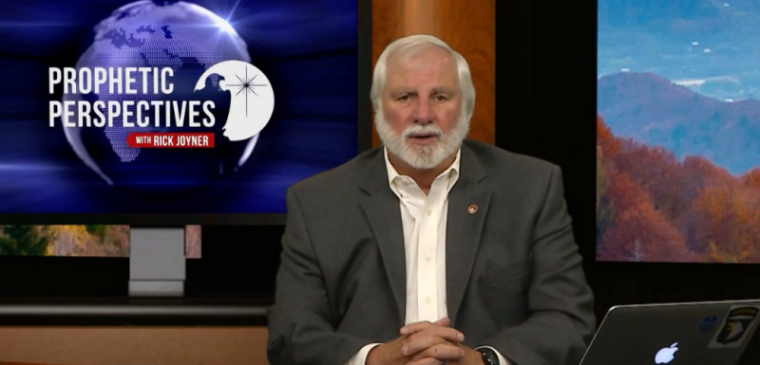 Televangelist Rick Joyner spoke highly of President-elect Donald Trump, remarking that the controversial Republican politician is similar to Jesus' disciples. 
During an episode of the MorningStar Ministries program "Prophetic Perspectives on Current Events" that aired last week, Joyner described communication he has had with Trump, claiming that Trump is "one of the kindler, gentler" people in New York.
"He is tough as nails and you have to be in his business, but he's soft on the inside," said Joyner, noting as an example the issue of immigration reform.
"We brought up to him if we kick all these illegal aliens out, we're going to bust up families, going to hurt families, and I saw the tears well up in his eyes. He was about to bust out crying. He said 'we can't do that. We can't hurt the families. We got to fix that.'"
Joyner went on to describe Trump as being similar to the disciples of Jesus, at one point referring to the original twelve disciples as "all Donald Trump."
"If you look at the disciples that Jesus chose, they were all Donald Trump. Everyone of them were Donald Trumps," continued Joyner. "I mean, they were some of the edgiest, hardest ... who else would have chosen any of them?"
Based in Fort Mill, South Carolina, MorningStar Ministries was founded in 1985 by Rick and Julie Joyner and describes itself as "a multi-faceted, international ministry."
"MorningStar Ministries has continued to bring timely spiritual food or 'meat in due season' to the body of Christ through various publications, schools, ministries, and conferences," noted its Facebook page description.
"Joyner oversees MorningStar TV where subscribers can watch conferences, Sunday services, School of the Spirit services, and more. He hosts the show Prophetic Perspectives where he shares strategic prophetic insights for our time."
Joyner's recent comments about Trump echo remarks he made about the candidate back in March on The Jim Bakker Show.
"You look at the type of leaders that Jesus chose, they were more like Donald Trumps," stated Joyner months back. "And think of how he treated them."
"Jesus was a tough character. These are tough guys and they're intimidated by him after three and a half years of living with him."