'Temptation' Film Premiere: Tyler Perry Talks Faith, Humble Beginnings, Kim Kardashian Controversy (VIDEO)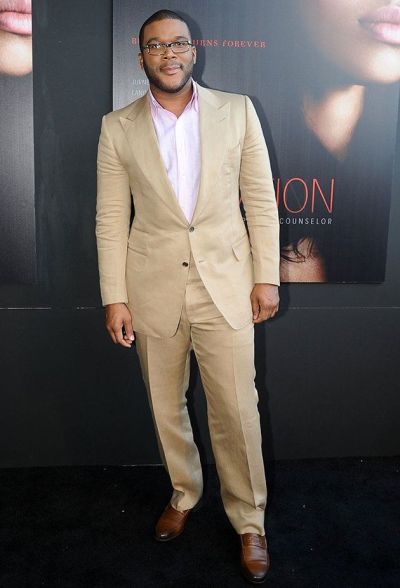 Tyler Perry recently attended the red carpet premiere for his latest film "Temptation: Confessions of a Marriage Counselor," and there the prominent film director spoke with The Christian Post about the film's message, his faith and his controversial decision to cast Kim Kardashian in the drama-thriller.
"Temptation," which is scheduled for release on March 29, 2013, explores the perils of infidelity and gives viewers elements of humor while teaching a valuable life lesson. The film stars Jurnee Smollett-Bell as Judith; Lance Gross as Brice; Robbie Jones as Harley; Kim Kardashian as Ava; Vanessa Williams as Janice and Brandy Norwood as Melinda.
"This movie is about temptation," Perry told CP in an exclusive red carpert interview. "It's about making a bad choice [and] how one bad decision can change your whole life."
Judith, who works as a marriage counselor, is unhappy in her six year marriage to Brice and subsequently she finds herself caught up in an extramarital affair with her client, Harley.
The predominantly young cast was relatively "easy" to put together, according to Perry, who also wrote and produced the film. Kardashian, who is a fan favorite, works with Judith for a matchmaker named Janice in the film and she opened up about her role as Ava.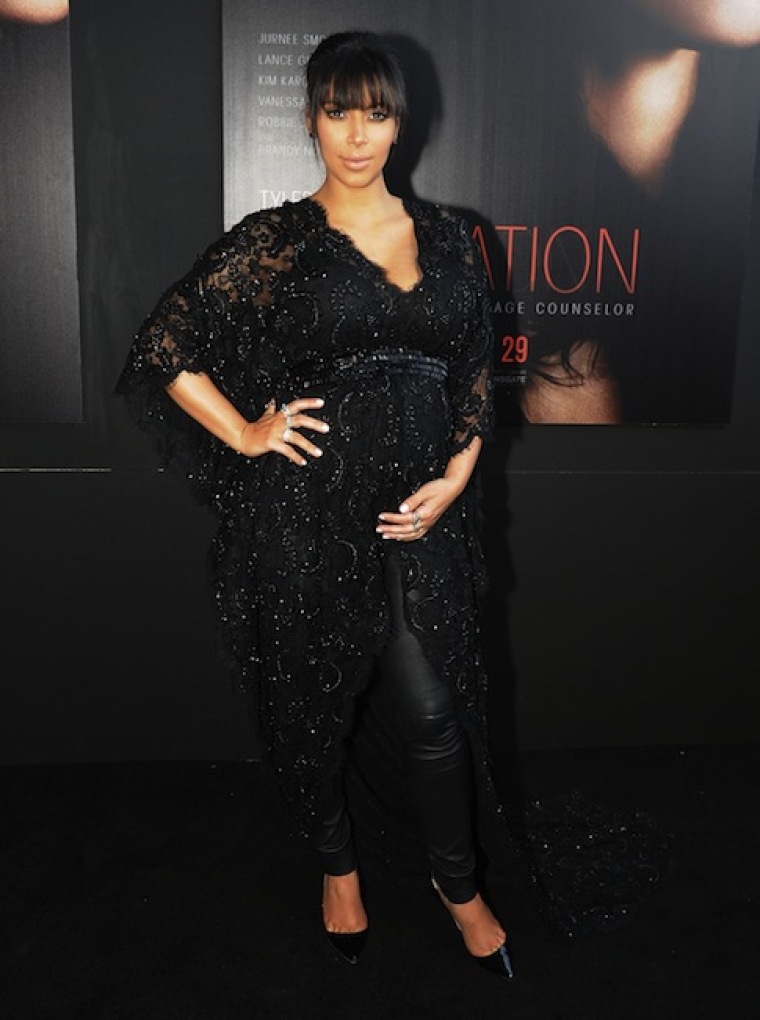 "I play a marriage counselor, ironically. My role is like the comic relief of the film," said the reality TV star, who is attempting to divorce estranged husband Kris Humphries.
"Usually when someone talks about relationships and the temptations and the struggles in relationships, it's usually the guy doing wrong," she said. "This is flipped, it's the girls and the temptations that girls have and it's really real."
Live From the Red Carpet : "Temptation" Premiere: Kim Kardashian
 While Perry remains content about casting Kardashian, various critics have openly questioned his decision.
At one point the popular filmmaker was reportedly bombarded with email complaints as a result of casting Kardashian in the film. The pregnant reality star, who is one of the most photographed celebrities in the world, rose to stardom in 2007 following the release of an explicit tape made with R&B singer Ray J.
"You know putting the cast together was the easiest part, when you bring this kind of message to people I think that you are going to be up against some sort of opposition," Perry said.
"The message is not about Kim, it's not about Jurnee, it's not about anyone," he continued. "This message is about what happens when you make a bad mistake and a lot of people know that."
Perry, 43, previously explained his decision to cast Kardashian, 32, in a 2012 post on his personal website.
"After I finished writing this movie, I sat back and re-read it. I knew that this message was not only for my age group, but for all audiences, especially the youth ... I wanted a younger cast," Perry wrote.
"I said to one of my producers, 'Who else is out there that young people are looking up to?' One of my producers showed me pictures that his daughter had taken of several hundred kids lined up around the corner to get into a Kardashian store. They wanted to meet Kim," he explained. "I thought, what better person!"
Perry revealed that his passion for filmmaking is part of what keeps him going in the industry. The self-made entrepreneur admits that he could have retired long ago, particularly after years of notable success.
"What it does for me more than anything is to see people get it ... I could of retired long ago but to see people get it, to see young people understand it [is] why this movie is so important to me," he said. "Its all about people understanding what I'm saying [about making] one bad choice.
Perry, who is a Christian, also credits his faith for much of his success, saying "[faith] is all over" the work that he does "[because] I don't know how to do any of this without my faith."
In a previous interview with Beliefnet, he elaborated on the role that faith has played in his work throughout the years.
"It is extremely important. I am a Christian, I am a believer, and I know had I not been a person of faith, I couldn't be here in this place," he said.
"I wouldn't be walking the path that I'm on now. And I think the greater good of the path I'm on now is to teach people to learn to forgive and move on, in a way that's done through the healing power of humor," he added.
Perry, who came from humble beginnings, says that he truly believes anything is possible in life.
"You can do it too," Perry said in response to what message he has for fans. "I came here with nothing ... roaches ... rats ... I was fighting my way through the ghetto just like everybody else that came up the way I did but you know there are choices."
Live From the Red Carpet : "Temptation" Premiere: Tyler Perry