Tennessee church celebrates over 1,000 baptisms in 4 months; pastor stresses need for 'silence and solitude'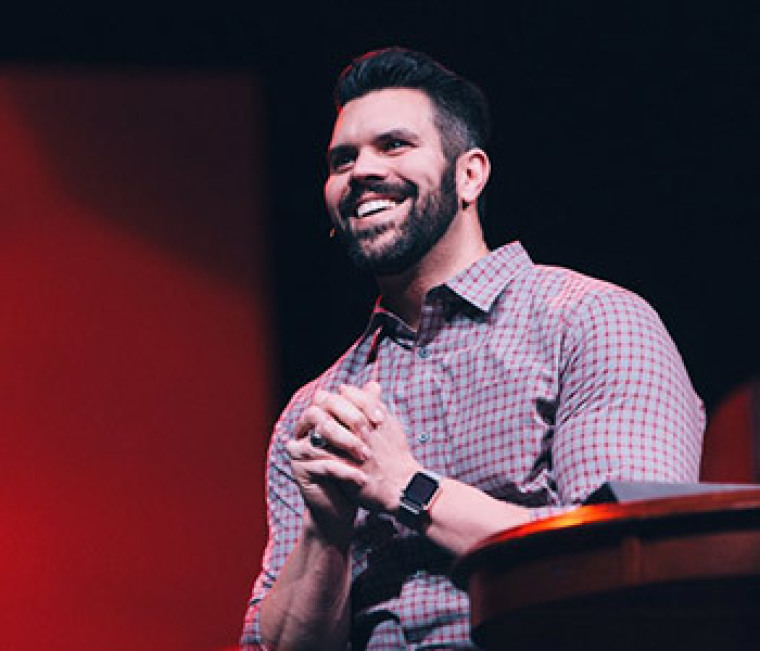 Pastor Robby Gallaty said his church has baptized more than 1,000 people from 15 different states over the last four months after he went through a year of "silence and solitude."
Gallaty, the senior pastor of Long Hollow Baptist Church in Hendersonville, Tennessee, told Faithwire that his church has baptized 1,048 people since Dec. 20, after he spent time with the Lord for 10 months. The pastor started by sitting with the Lord for 20 minutes, then 40 minutes, until he worked up to spending an hour to two hours a night with the Lord. 
The church also become a praying church by setting up a 24/7 prayer movement online. 
Easter weekend they baptized 201 people. 
"I began sitting with the Lord for 10 months. Then, finally, Dec. 15, 2020, I'm on the porch, and I hear as clear as day these words in my head, after a season of silence and solitude: 'Spontaneous baptism,'" the pastor is quoted as saying by CBN News.
However, the following Sunday, the church witnessed its lowest attendance at the service since he started serving at Long Hollow five years ago.
The attendance was due to the rising number of COVID-19 infections at the time, but Gallaty said he was still confident about what God had told him about many being ready for baptism.
As many as 99 people were baptized that day, he recalled, adding that as he was sitting outside his house that evening, God "showed me, 'These are the heavy raindrops, Robby, before the torrential downpour that's coming.'"
The pastor said he then shared his vision with his fellow church leaders and, on the following Tuesday, which was three days before Christmas, they held a baptism-only service. Another 81 people showed up that day for baptism.
As Gallaty streamed the service online, many traveled to his church and its two satellite campuses later for baptism, and at least two of them came all the way from Maine, more than 1,300 miles away.
Gallaty stressed that the revival he saw wouldn't have been possible had he not dealt with the sin in his own life — pride, jealousy and arrogance.
"I went to the porch every night to sit with the Lord, thinking that He was going to fix the problems in my church," he shared. "I was really frustrated. … I said, 'Lord, you fix the problems in my staff. I need you to fix the problems in my church. I need you to fix the deacons. I need you to fix the country.' And here's what the Lord showed me. About two months in, God showed me, 'The problem is not with your church. It's not with your staff. The problem is you. You're the problem.'"
The church describes its mission as: "We exist to be disciples who make disciples of all nations."
The church's website says Gallaty battled a drug addiction for three years, which ravaged his life. "A $180 a day heroin and cocaine addiction forced him to steal $15,000 from his parents. After living without gas, electricity, and water for months, losing eight of his friends to drug-related deaths, watching six friends be arrested, and completing two rehab treatments, Robby remembered the Gospel that was shared with him by a friend in college and was radically saved on Nov. 12, 2002."