Tens of Thousands of Christians and Muslims Flee Fighting as Boko Haram Captures Key Town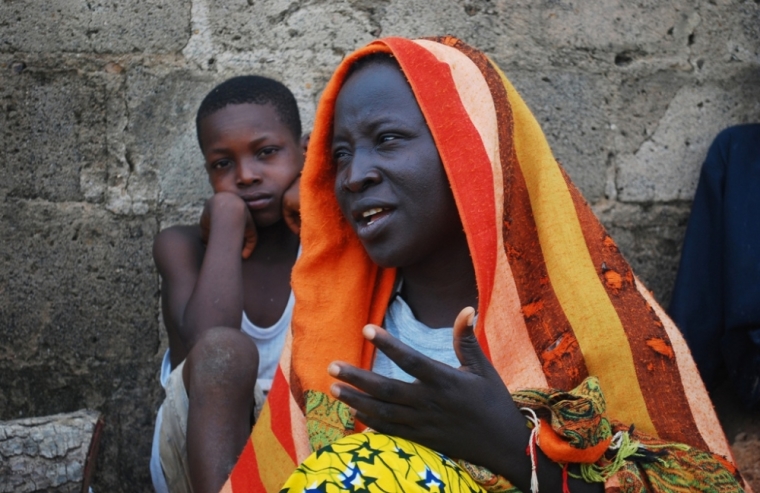 Church leaders in Nigeria have said that tens of thousands of Christians and Muslims are on the run as terror group Boko Haram captured the key northeastern town of Michika and engaged in separate battles with the Nigerian and Cameroonian armies that left hundreds dead.
"Several churches are in ruins and tens of thousands, mainly Christians, are running to escape Boko Haram," Fr. Patrick Tor Alumuku, social communications officer in the archdiocese of Abuja, told Fides News Agency.
"Boko Haram is determined to eliminate every sign of Christian presence and many churches have been destroyed or torched. Last week in a village in the area of Maiduguri, Boko Haram took over the parish for its local headquarters."
He added that among the Christians fleeing the violence are also Muslims.
"Some are chiefs of villages and towns, others are Muslim religious leaders (Emirs) who cannot identify with what is being committed by Boko Haram," the bishop explained.
BBC News meanwhile reported that the terror group has taken over the town of Michika in its mission to create an Islamic state in the country. The Islamic militants have captured a number of towns, deciding to change tactics in recent months and move from hit-and-run attacks to holding territory.
The Nigerian army has been fighting back against Boko Haram, and reported that it killed 50 militants during a raid on their hideout in the town of Kawuri over the weekend.
Another 100 Boko Haram fighters were killed by Cameroon's forces in the north of the country, AFP reported. The terror group has been active along the border with Cameroon, raising concerns that it could attack towns in the neighboring country as well.
A Cameroonian army spokesman revealed that Islamic militants had fired two shells on the town of Fotokol in Cameroon's northern tip, which prompted the army to retaliate.
"There were no casualties reported on the Cameroonian side," spokesman Issa Tchiroma Bakary said.
"Our defence forces responded vigorously with mortar fire aimed at the positions held by units of the Boko Haram terrorist group. The Cameroonian response resulted in over 100 deaths among the aggressors."
Back in Nigeria, Boko Haram is reportedly setting its sights on the city of Maiduguri, where two million people reside.
Gideon Obasogie, a spokesman of the Roman Catholic Diocese of Maiduguri, said that people are fleeing the area in anticipation of an attack.
"Thousands of others have also left Mubi for Yola for fear of attack. The Boko Haram militants are just capturing everywhere," Obasogie said.
"The Catholic church in Maiduguri diocese is gradually crumbling. A priest in Michika had to scale a fence yesterday to avoid being killed. He had to pass through some bush and mountains before he finally made it to Yola."
Persecution watchdog groups have noted that the terror group has been waging war on the Nigerian government, on Christians and on anyone who stands in its way for years. International Christian Concern Regional Manager for Africa Cameron Thomas said that "far too many" Christians have been "martyred, displaced, and terrorized at the hands of armed extremist."
"For years, Boko Haram has waged a campaign of terror against Christians, moderate Muslims, educators and students, and law enforcement and military personnel for the establishment of a separate Islamic state; which, today, they felt capable of declaring," Thomas said about the recent capture of town of Gwoza.
Fr. Alumuku noted that there are many people who cannot escape, and for them the situation becomes critical.
"Unfortunately, a good number of these displaced persons cannot escape from the combat areas and getting humanitarian aid to them is very difficult. Only people outside these areas can reached by assistance" the priest said.
"If a city like Maiduguri with a population of more than one million were to be attacked by the Boko Haram offensive, the result would be an extremely serious humanitarian disaster."