Terrorism: Getting the Enemy All Wrong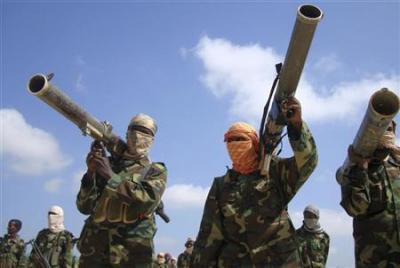 Last week the White House took action against the various violent attacks happening all over the world in recent months by hosting a summit on Countering Violent Extremism. While it is perhaps laudable that this White House stands opposed to violent extremism this action will amount to little more than spitting into the wind. The reason for this is simple: the Obama administration approaches terrorism like it is a behavioral issue. The problem is, terrorism is not a behavioral issue. Terrorism of the kind we have been witnessing with a disturbing frequency of late is a worldview issue. And, until we can offer a better, stronger worldview we will never defeat ISIS.
By any observation the operating worldview assumptions of the President and his administration are essentially secular. While there is not one monolithic secular worldview, there are a few ideological threads common to all of them. First and foremost is the guiding assumption that the world is fundamentally material. People are basically material creatures. There is no spiritual beyond what we create for ourselves. Because of this, any problems we face as a people have primarily material causes requiring material solutions.
As a worldview, secularism's logical end is nihilism with purer strains landing there faster than more syncretistic versions. The reason for this is that, again, for secularism, matter and energy are the principle substances of the universe. Matter and energy do not have any inherent value and they cannot bequeath value to their progeny. This means that on secularism, there is not any inherent value to anything beyond what we create for ourselves, which is necessarily temporary and tenuous. That's nihilism in a nutshell. The problem here is that we are not naturally nihilistic creatures and if left alone will gravitate toward meaning even if we have to make it up for ourselves.
With the assumptions of secularism as their guide and ISIS as the problem, the administration has been vocal in proposing solutions in recent days with the Summit on Countering Violent Extremism as the signature event. Because the spiritual is merely a fabrication designed to address one material issue or another the administration rejects out of hand the notion that bad spiritual assumptions, namely radical Islam, might lie at the heart of the problem. Instead, as the President himself opined recently "groups like al Qaeda and ISIL exploit the anger that festers when people feel that injustice and corruption leave them with no chance of improving their lives." Similarly, John Kerry suggested steps like "training young people so they can get jobs and envision a future of dignity and self-reliance," and "working to eliminate corruption and promote the rule of law, so that marginalized communities can enjoy security and justice," as keys to shutting down "violent extremism."
These kind of solutions will only work if—as their guiding worldview assumptions hold—the motivations behind ISIS are primarily material. They will only slow the tide of young, radical recruits flooding into Syria if they are in fact being driven to sign up to rape and murder and mutilate infidels because of their lack of jobs or systemic injustice. They will only stop ISIS if ISIS is a nihilistic criminal organization that has resorted to a particular religion (Islam) to justify their extremism in contradiction to its "legitimate" interpretations. As for who gets to determine which interpretations are legitimate, that's another matter altogether. In other words, though, their behaviorally focused solution proposals will only work if ISIS is a behavioral problem.
This brings us back to the problem: it's not. While material causes should not be ruled out entirely, the young people flooding to join ISIS are not doing so because they are dissatisfied with their economic situation. They have been inspired by ISIS' apologists and slick propaganda to join their clear, compelling, and evil vision of the future. One of the French reactions to the Charlie Hebdo massacre was to double down on secularism as if a total eradication of religion would prevent future attacks. Besides being wrong this kind of thinking totally misses the point. The young, Western Muslims who are joining ISIS are encouraged in that direction in part by a rejection of that very secularism—the same secularism that serves as an operating assumption for the Obama administration. Contra the implications of Obama, Kerry, and others, the violent proclivities of ISIS fighters comes after, not before, their embrace of its radically Islamic worldview.
Indeed, the real problem with ISIS is one of worldview. Its worldview is rich and deep and full of meaning. It is also appalling evil. By comparison, the worldview of secularism is empty. Because of our natural hunger for meaning, an empty worldview cannot stand before a full one, especially one as well developed as ISIS holds. They may represent perhaps single greatest example of the depths of evil of which people are capable since Hitler, but they are relentlessly clear in where they are going. And until we can clearly articulate from the standpoint of an even richer, deeper, fuller, and more valuable worldview—like orthodox Christian theism—why they are absolutely wrong and must be stopped, they won't be. We can kill all their fighters, but this is primarily a worldview battle. In a worldview battle the stronger worldview wins. Ours must be or we won't win.
Jonathan Waits is the pastor of Central Baptist Church in Church Road, VA. He's the husband of one beautiful woman and the father of three active boys. A graduate of Denver Seminary, he loves connecting the dots between the Christian worldview and culture.