Texas bill calling abortion a 'murderous act' would block websites that sell abortion pills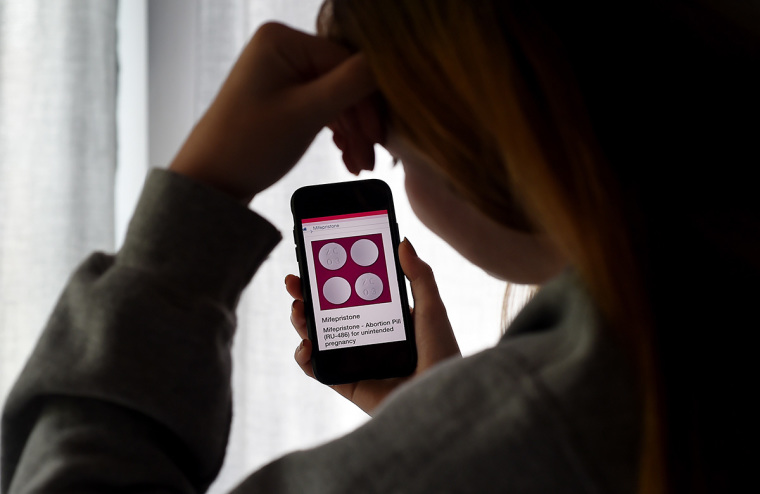 A Texas bill that condemns abortion as a "murderous act of violence" would require internet providers to block any website that sells or assists in obtaining abortion pills. 
If passed, the Women And Child Safety Act, sponsored by state Rep. Steve Toth, R-The Woodlands, would compel any ISPs that host websites with abortion pill information in Texas to be taken offline, including Aid Access, Hey Jane, Plan C Pills, and others.
The legislation would also open up abortion funds and staff members to potential criminal liability for assisting anyone in obtaining an abortion, even if they travel outside of Texas to do so.
Citing the historic U.S. Supreme Court ruling in Dobbs vs. Jackson last June, the proposed legislation aims to ensure that "unborn human beings are entitled to the full and equal protection of the laws that prohibit violence against other human beings."
An outspoken Christian conservative, Toth, who represents The Woodlands/Conroe area, is also a member of the Texas Legislative Prayer Caucus and an ordained minister.
In a Feb. 26 Facebook post, Toth wrote: "God doesn't 'trouble' a nation with every kind of distress because of the actions of the lost, rather He causes distress on a nation because of the failure of our Pastors to be a prophetic voice against the sin of a generation.
"The Body of Christ is America's only hope. God, please bless America once again."
The proposed legislation comes as a ruling from a Texas judge could potentially end the use of mifepristone, also known as RU-486 and other abortion-inducing drugs. In a chemical abortion (also known as medical abortion), women are given two drugs: mifepristone and misoprostol. Mifepristone works by blocking the effects of the natural pregnancy hormone progesterone. Misoprostol induces contractions and a miscarriage.
U.S. District Judge Matthew Kacsmaryk, a federal judge for the Amarillo division of the Northern District of Texas, is expected to rule on a lawsuit seeking to revoke the federal regulators' approval of mifepristone.
If Kacsmaryk rules in favor of the plaintiff in Alliance for Hippocratic Medicine v. U.S. Food and Drug Administration, the Biden administration has reportedly already signaled it would appeal the ruling.
Toth's bill is believed to be the first of its kind and marks the latest efforts by Texas lawmakers to further reduce the number of abortions in the state after its law banning abortion went into effect on June 24, 2022. Texas' abortion law provides exceptions for medical emergencies and ectopic pregnancies and does not prevent women from receiving healthcare for a miscarriage. 
Prior to the Dobbs ruling last June that enabled Texas' abortion law to go into effect, more than four dozen cities in Texas, including the large cities of Abilene, Lubbock, Odessa and San Angelo became sanctuary cities for the unborn. 
On Thursday, the Texas Supreme Court ruled in favor of a pro-life activist who found himself subject to a lawsuit for saying that abortion advocacy organizations "murder innocent unborn children." 
The Texas Supreme Court issued a Feb. 24 ruling in the consolidated cases of The Lilith Fund for Reproductive Equity v. Mark Lee Dicksonand Right to Life East Texas and Mark Lee Dickson and Right to Life East Texas v. The Afiya Center and Texas Equal Access Fund.
The cases concerned pro-life activist Mark Lee Dickson's advocacy on behalf of the Sanctuary Cities for the Unborn movement, specifically his effort to craft an ordinance to ban abortion in the city of Waskom, Texas, and his comments about abortion advocacy groups.