Texas Hospital Removes Pregnant Woman From Life Support, Ending Life of Her Baby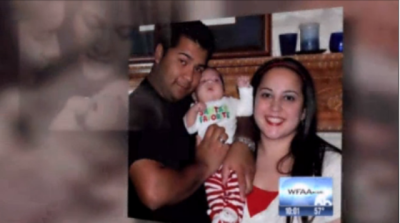 Following a court order, John Peter Smith Hospital in Fort Worth, Texas, announced Sunday that its medical staff removed a pregnant woman from life support.
In a statement shared with The Christian Post on Sunday, Jill Labbe, vice president for community affairs at JPS, commented that the eight weeks Marlise Munoz and her preborn baby have been under their medical care have been difficult for everyone involved.
"The past eight weeks have been difficult for the Munoz family, the caregivers and the entire Tarrant County community, which found itself involved in a sad situation," said Labbe in a statement released shortly after Marlise was removed from life support at 11:29 a.m. Sunday.
She continued: "JPS Health Network has followed what we believed were the demands of a state statute. From the onset, JPS has said its role was not to make nor contest law but to follow it. On Friday, a state district judge ordered the removal of life-sustaining treatment from Marlise Munoz. The hospital will follow the court order."
Judge R.H. Wallace Jr. ordered the hospital to remove life support from Marlise, siding with her husband, Erick, and noted in the court order that "Mrs. Munoz is dead." He gave the hospital until 5 p.m. Monday to remove her from life support.
Last week, attorneys representing the Munoz family told local media that at 22 weeks gestation, the baby was so deformed that the gender could not be determined. But last month when the baby was at 18 weeks gestation, local ABC news affiliate WFAA confirmed that medical tests showed the baby's heart was beating normally.
The next set of medical tests on the preborn baby was to take place next week, at 24 weeks gestation.
Labbe told CP on Sunday that since the Munoz family never gave the hospital permission to speak about the baby's health, she could not comment on whether the baby was developing normally, or if it had a physical deformity, as the Munoz family attorneys claimed.
Before the lawsuit was filed, the hospital asserted that if it denied life-sustaining treatments, it would be in direct violation of Texas' Health and Safety Code Section 166.049 that states: "a person may not withdraw or withhold life-sustaining treatment from a pregnant patient."
Marlise was 14 weeks pregnant when her husband found her unconscious on the kitchen floor Nov. 26. Marlise never documented her desire to be removed from life support by signing an official Do Not Resuscitate form. But even if she had, because she's pregnant, JPS believed that any hospital would be required by law to keep her body functioning as long as the preborn baby is alive and developing.
Erick, however, expressed concern that their preborn baby might have been injured when his wife collapsed on the floor, due to the blood clot that doctors believe might have traveled to his wife's lungs, leading to a pulmonary embolism. Munoz believes that oxygen and blood flow might have been cut from their preborn baby when this occurred.
In the lawsuit filed in the 17th District Court in Tarrant County, Munoz asked for a judge to rule that JPS hospital must abide by Marlise's verbal wishes by taking her off the ventilator and any other life-sustaining devices that are keeping her body going to support the life of their preborn baby.
The lawsuit claimed that because JPS had refused to remove her from life-sustaining devices, the medical staff was "mutilating, disturbing and damaging Marlise's deceased body." The suit also cites that JPS was violating Marlise's 14th Amendment rights to privacy and equal protection.
After Marlise was removed from life support on Sunday, Heather King and Jessica Janicek, attorneys for Marlise's husband, Erick, issued a brief statement.
"The Munoz and Machado families will now proceed with the somber task of laying Marlise Munoz's body to rest, and grieving over the great loss that has been suffered. May Marlise Munoz finally rest in peace, and her family find the strength to complete what has been an unbearably long and arduous journey," they said.
Many pro-life advocates believe that the baby should've been kept alive, including Rep. Matt Krause (R-Ft. Worth), who told WFAA that he wanted to meet with hospital administrators and encourage them to file an appeal.
"We don't know what kind of problems he or she may have faced had they survived and been able to had life, but they still would've been given a chance at life," said Krause, adding that legislators should consider making amendments to the law so that it's more clear for hospitals and families who might face similar circumstances.