Texas Man Hailed as Hero Says Holy Spirit Came Over Him While Shooting Church Gunman (Video)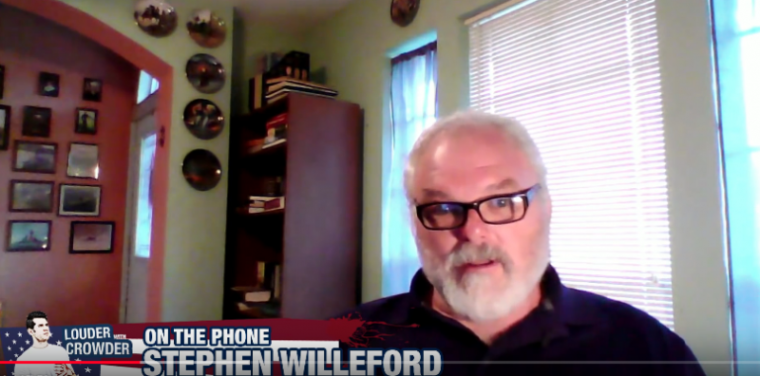 The man who shot the Texas church gunman says the Holy Spirit came upon him in the middle of the gunfight.
Stephen Willeford, 55, who's being hailed as a hero, was interviewed by Steven Crowder on Monday where he described in detail how he stopped the gunman, who opened fire inside First Baptist Church of Sutherland Springs, Texas, on Sunday, killing 26 people.
The gunman was identified as 26-year-old Devin Patrick Kelley from New Braunfels, Texas. According to KSAT, witnesses say that the shooter walked into the church and began shooting around 11:30 a.m.
Willeford, who said he volunteers at the church during the holidays, lives less than a block away and ran to the church barefoot with his AR-15 rifle in his hand.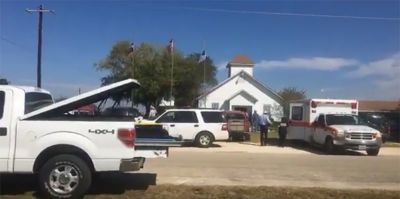 Willeford took cover behind a truck parked in the driveway of the home next to the church.
"I'm a Christian, and I believe at that point, and maybe this sounds a little off to some of your viewers that aren't Christians, [but] I believe the Holy Spirit was on me because I had the presence of mind to look at what was going on," Willeford told Crowder.
He said Kelley was 20 yards away from him as they exchanged fire. Willeford explained that despite their distance, he knew to shoot between Kelley's tactical gear in order to subdue him and prevent him from harming anyone else.
"I can't explain the clarity of mind that I had," Willeford said. "I can't explain it. And not only that, I was using the neighbor's four-wheel drive Dodge pickup truck. All he (Kelley) had for me was a shot at my head because I was hiding behind it and ducking for cover."
Watch the interview below:
As the interview continued, Willeford explained in greater detail the events that took place. The gunfight and high-speed chase involved another good samaritan named Johnnie Langendorff who drove Willeford until Kelley eventually crashed and was no longer responsive.
Willeford is a former instructor for the NRA Shooting Club and while he insisted he didn't want to make a political statement about guns following a tragedy in which some of his friends were killed, he said he was grateful to have access to his own automatic rifle in this instance.
The victims of the deadliest church shooting in U.S. history include a preborn baby and parishoners who ranged in age from 18 months to 77. Among the 26 people who died, 23 were found dead inside the church, while two people were found outside. Another person died after being transported to a local hospital.
Among those killed was the 14-year-old daughter of Pastor Frank Pomeroy. Both the pastor and his wife were out of town during the fatal church shooting.
At a press conference, the pastor's wife, Sherri Pomeroy, said their congregation was a close-knit family.
"We ate together, we laughed together, we cried together, and we worshipped together. Now, most of our church family is gone, our building is probably beyond repair and the few of us that are left behind lost tragically yesterday," she said. "As senseless as this tragedy was, our sweet Belle would not have been able to deal with losing so much family."
Follow Jeannie Law on Twitter:
@jlawcp