Texas man sues ex-wife's 3 friends for helping her obtain abortion pills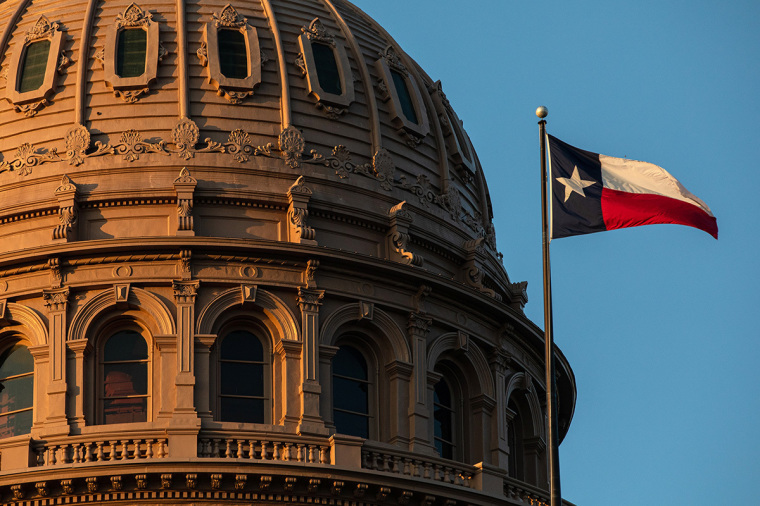 A Texas man filed a lawsuit for wrongful death and conspiracy against three women who allegedly helped his ex-wife obtain chemical abortion pills, the first case of its kind after the U.S. Supreme Court overturned Roe v. Wade last June.  
In a lawsuit filed last week in the Galveston County District Court, plaintiff Marcus Silva alleges that friends of his ex-wife, Brittni Silva — Jackie Noyola and Amy Carpenter — assisted his wife with obtaining chemical abortion pills. He accuses a third woman, Aracely Garcia, of transporting the drugs to "murder baby Silva." 
Silva stated that his wife discovered she was pregnant in July 2022, a month before Texas' trigger law went into effect. The law prohibits abortion unless a physician deems it necessary to preserve the life or health of the mother. Under the Texas Heartbeat Act passed in 2021, citizens are allowed to sue anyone who performs, aids or abets an abortion after a fetal heartbeat has been detected. 
"Under the law of Texas, a person who assists a pregnant woman in obtaining a self-managed abortion has committed the crime of murder and can be sued for wrongful death," the lawsuit contends.
The wife isn't named as a defendant in the lawsuit because the woman who had the abortion is exempt from civil and criminal liability.
According to the legal filing, the Silvas divorced in February 2023. The pair have two daughters in addition to the aborted child. The lawsuit contends that Brittni Silva didn't tell her husband about the pregnancy. Alleged text exchanges show that she worried her husband would "use it against [her]." 
Other text exchanges in the filing show Noyola and Carpenter allegedly providing information about Aid Acces, an international group supplying chemical abortion pills through the mail. 
Aid Access is a European organization that ships abortion pills to Americans. According to the legal filing, one participant in the text exchange acknowledged that "the legality of having [the pills] shipped [to Texas] is murky."
"This is the world politicians in TX and across the country have created — one where you can face legal consequences simply for supporting a loved one's access to abortion," tweeted Alexis McGill Johnson, president of the nation's largest abortion provider, Planned Parenthood.
"Every person in this country should be terrified that this type of harassment can happen under state laws."
Joe Pojman, founder and executive director of Texas Alliance for Life, an organization that advocates for legal protections for unborn children, believes the father at the center of the lawsuit should be compensated for the loss of his child. 
"Unborn children are protected throughout pregnancy from abortion, and it is entirely appropriate for the father of a child who loses his life from abortion to be able to get compensation, the same as with a lost newborn child," Pojman told The Christian Post in a Monday interview. 
The pro-life advocate remarked that it's a "shame" that someone would traffic illegal abortion-inducing drugs, pointing to the resources Texas offers pregnant women. He highlighted the statewide Alternatives to Abortion Program, which provides parents with free material assistance and pregnancy support services.  
"We think the best answer for an unplanned pregnancy is to take advantage of the numerous resources that Texas provides for women so that they can successfully carry their babies to term, give birth to the baby, keep the baby if they wish, or place the baby for adoption," Pojman said. "Unfortunately, that is not what happened in this particular case." 
As CP reported in July, Aid Access was founded by Dutch physician Dr. Rebecca Gompers in 2018. 
Aid Access operates outside of the U.S. and ships abortion pills from India, making it difficult for authorities to stop the group, even in states where abortion is outlawed.
 The U.S. Food and Drug Administration sent the group a letter in 2019, warning it to "immediately cease causing the introduction of these violative drugs into U.S. commerce."
"By facilitating the sale of unapproved mifepristone and misoprostol to consumers in the U.S., Aidaccess.org causes the introduction of unapproved new drugs into U.S. commerce in violation of the FD&C Act," the letter stated. 
"These drugs are also new drugs ... because they are not generally recognized as safe and effective for their labeled use. New drugs may not be legally introduced or delivered for introduction into interstate commerce without prior approval from FDA."