Texas Megachurch Draws 28,000 to Noah's Ark Children's Building in First Week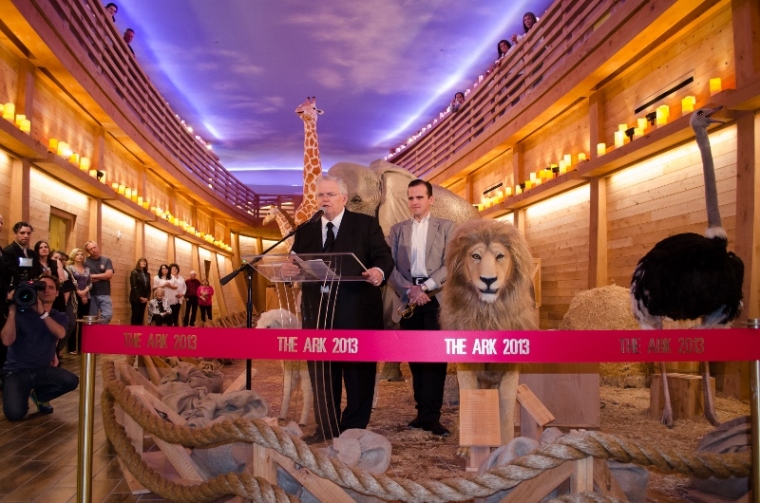 More than 28,000 people were in line on Saturday, March 16, to tour The Ark, a Noah's Ark-inspired children's building at Cornerstone Church in San Antonio, Texas.
The Ark's public grand opening was held on March 16, and on March 17 it opened its doors to 13 Sunday school classes and an 840-person worship room for children ages 3 to 7. During the week, The Ark is used for mother's-day-out events and other programs for children and church members.
Within the first hour of its opening last weekend, thousands of people waited in line to be among the first to experience the 28,400 square foot Ark firsthand.
Inside The Ark are true‐to‐size animatronics animals, custom designed wall murals, synthetic trees and grasses, and LED shooting stars that transform the sky from day to night, all designed to bring to life the Genesis story of Noah and the Ark for children and families.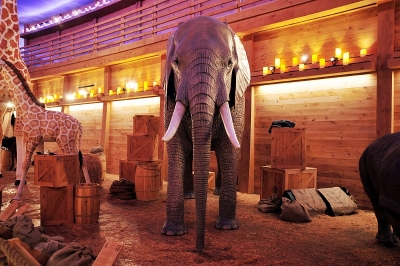 Animals represented inside The Ark include: an animatronic lion, elephant, a talking macaw, an adult giraffe that can be seen eye-to-eye from the second floor, a baby giraffe, rhinoceros, zebra, sheep, ostrich, reindeer, two frogs, a Dodo bird, two Adele penguins and a Galapagos tortoise that children can play on.
"There is no greater investment that can be made than that of building a foundation in the life of a child that will keep them the rest of their days," Matthew Hagee, executive pastor of the 19,000- Cornerstone Church, said. "The congregation at Cornerstone has once again demonstrated its deep desire to be certain that every child has a refuge in the Ark of God's loving embrace. To God be the Glory. Great things He has done."
On the church's website, Hagee has an entire series called, "Build An Ark," which is designed to inspire Christians to be prepared for times of struggle, opposed to being "reactionary" during times of strife and despair.
He writes, "Many people see Noah's ark as a story of God's wrath upon the Earth, but to me, it is a story of redemption. Since the Genesis of time, God has sought to redeem men. Accordingly, the ark is not a story of wrath, but rather it is a story of God loving a man so much and keeping His covenant promise with him."
"God told Noah exactly how to build the ark. If Noah had done anything outside of the exact definite details that God had given him, then it would not have been God's ark. We often call it 'Noah's ark,' but it's really the ark Noah built that God told him how to build."
"The Word says that as it was in the days of Noah, so shall it be in the coming of the Son of man," Hagree added. "Because God's Word is true, then you have to believe that just like God told Noah how to build his ark, God is telling you and I how to do the same."