Texas Wildfires 2011 Devastate More Than 1,000 Homes (PHOTOS)
Texas Wildfires 2011 Devastate More Than 1,000 Homes (PHOTOS)
Wildfires have continued raging through Texas, destroying more than 1,000 homes, state governor Rick Perry reported on Tuesday.
Perry said during an interview with CBS that he hopes better conditions, especially in temperatures and winds on Tuesday would help firefighters progress in containing the fires across the state.
"There's over a thousand homes now that have been lost by these fires -- over 50 fires -- in the state of Texas," said Perry.
The wildfires have left more than 3.6 million acres damaged in Texas since November.
Below are the dramatic pictures of the Texas wildfires engulfing the state: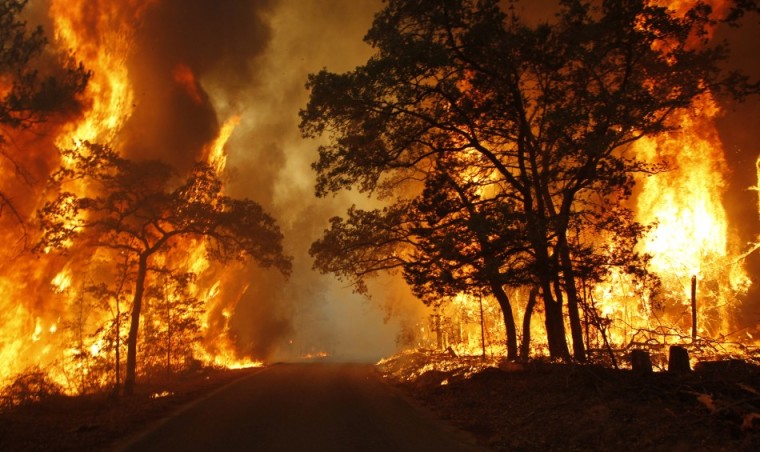 (Photo: REUTERS/Mike Stone)Flames roar near Bastrop State Park as a wildfire goes out of control near Bastrop, Texas, September 5, 2011.