Thanksgiving Day Messages From 6 Evangelicals: Be Grateful Always
6. Greg Laurie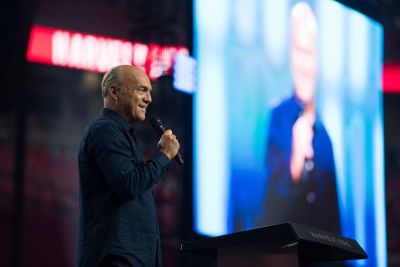 Greg Laurie, pastor of Harvest Christian Fellowship in Riverside and Harvest Orange County in Irvine, California, reminded believers that the Bible says "give thanks unto the Lord for He is good and His mercy endures forever."
"It doesn't say 'Give thanks to the Lord when you feel good,' because we don't always feel good, do we? In fact, if you ate too much for Thanksgiving meal, you're not feeling all that great right now, are you?" Laurie positioned.
"No, give thanks to the Lord for He is good," the pastor continued, as he listed four main reasons why the faithful should give thanks.
"Number one, if you're a Christian, Christ lives inside of you. Number two, if you're a Christian, you're going to Heaven," he said. "Three — if you're a Christian, God is in control of your life, no matter what you're facing."
"And lastly, if you're a Christian, He's blessed you with so many things," Laurie concluded.
"So enjoy this day, and remember to give thanks to the One that gave it all to you. Happy Thanksgiving."