The Christian Post's top 10 news stories of 2022 (part 2)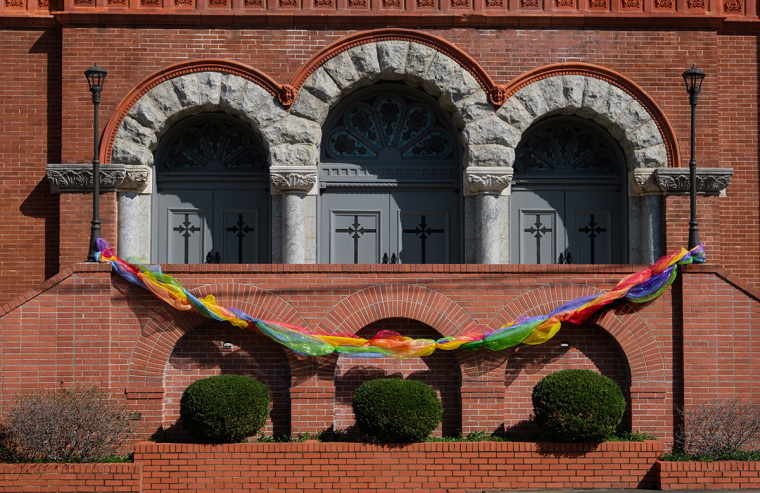 5. Hundreds of churches leave the United Methodist Church 
This year saw the beginning of the much-anticipated schism within The United Methodist Church, as hundreds of member congregations voted to leave the country's second-largest mainline Protestant denomination amid an ongoing disagreement over the denomination's official stance on homosexuality and same-sex marriage.
The UMC Book of Discipline defines homosexuality as "incompatible with Christian teaching." It prohibits the ordination of noncelibate homosexuals and bars clergy from blessing same-sex unions.
Theological progressives within the UMC have tried to change the official rules by introducing churchwide legislation at UMC General Conference or simply refusing to enforce the Book of Discipline.
Efforts to change the rules at General Conference have consistently failed, mainly because delegates representing UMC congregations in Africa and other parts of the world tend to be more theologically conservative.
In January 2020, a theologically diverse group of United Methodist leaders came together and agreed to champion General Conference legislation that would fund the creation of a new theologically conservative Methodist denomination for churches to leave, thus allowing for the debate to end.
Although the original plan was for the legislation to be introduced at the 2020 General Conference, the COVID-19 pandemic prompted the mass gathering to be postponed multiple times.
In May 2022, after the UMC delayed the General Conference a third time until 2024, theological conservatives launched the Global Methodist Church.
Soon after, hundreds of congregations, mostly in the United States, voted to disaffiliate from the UMC to either join the newly formed GMC or become nondenominational.
This included over 430 congregations in Texas, nearly 250 congregations in North Carolina, over 100 congregations in Florida, 70 churches in Georgia and 58 churches in Louisiana, among others. 
While most of the departing congregations have had their disaffiliation processes approved without complication, there have been issues for some trying to leave the UMC.
In July, 106 congregations in Florida who voted to leave filed suit against the UMC Florida Annual Conference, accusing the regional body of having an unfair dismissal process.
Specifically, the lawsuit claimed that the "sum of money" that the departing congregations had to pay the conference to retain control of their properties "is determined in the discretion of the aforementioned parties, and is always substantial and often prohibitive, yet nonnegotiable and unappealable."
In November, the UMC Arkansas Conference approved the departure of 35 congregations but rejected the disaffiliation requests of three congregations: First United Methodist Church of Cabot, First United Methodist Church of Jonesboro and First United Methodist Church of Searcy.
"The three churches who did not receive ratification for disaffiliation have the option to restart the process or resubmit to the next called session, which date has not been officially announced yet," stated the regional body at the time.
The next General Conference is scheduled for April 23–May 3, 2024, at the Charlotte Convention Center in Charlotte, North Carolina. The churchwide gathering will likely entertain legislation centered on this debate. 
Michael Gryboski contributed to this report