The Christian Post's top 10 news stories of 2022 (part 2)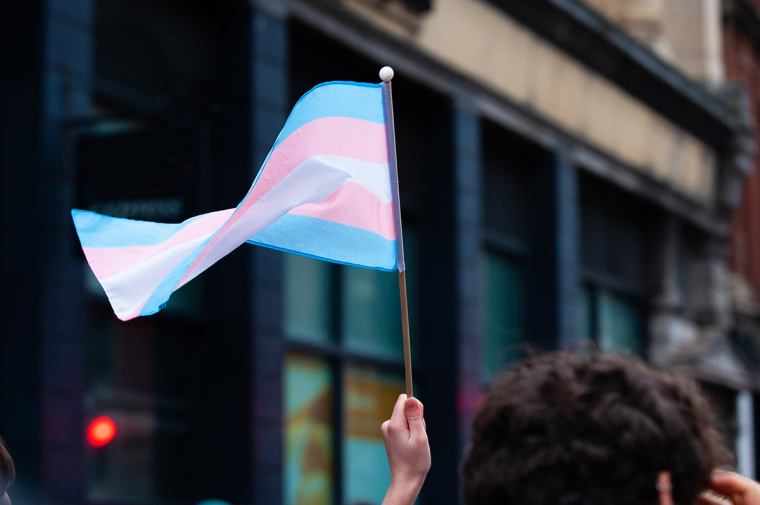 4. Transgender ideology called into question 
Debates over transgender ideology raged with increasing intensity in 2022. Notable was the emergence of several documentaryfilms scrutinizing the experimental medicalization of gender-dysphoric youth, public policies and indoctrination occurring in schools. 
In the legal realm, laws restricting minors from puberty-blocking drugs, cross-sex hormones and body-mutilating surgeries continue to be contested in U.S. courts, while European countries appear to be rethinking so-called gender-affirming treatment protocols they once championed.
The Christian Post also released a five-part podcast series plus a bonus episode on how gender identity policies are impacting women in American and Canadian prisons. 
On the policy front at the federal level, the Biden administration has continued to set in motion numerous federal regulations in full support of transgender ideology.
This includes the embrace of the experimental treatment protocol that European nations appear to be moving away from after conducting scientific literature reviews of the evidence, such as France, Sweden and Finland.
In the United Kingdom, following years of scrutiny and after an independent review by Dr. Hillary Cass, the lone National Health Service gender identity clinic headquartered in London, The Tavistock & Portman Trust, was ordered to close in 2023 as it moves to launch a network of regional clinics amid a doubling in demand. 
At the state level in the U.S., most notable was the Florida Medical Board's review of the evidence for treating gender dysphoria in children, spearheaded by Florida Surgeon General Dr. Joseph Ladapo.
The guidelines that emerged and were published earlier this year noted that the evidence for treating the psychological condition with hormones is thin. In November, the entire Florida medical board voted to prohibit minors from obtaining puberty blockers, cross-sex hormones and surgeries. 
Since 2020, several states have enacted laws banning gender surgeries on minors or barring biologically male trans-identified athletes from competing in women's sports. 
In April, Arizona Gov. Doug Ducey signed a bill banning gender surgeries on minors and another bill barring males from competing in women's sports in all Arizona public schools, colleges and universities.
In Texas, the Department of Family and Protective Services classified body-mutilating sex change surgeries on minors as a form of child abuse. Similarly, Texas' Republican Attorney General Ken Paxton has issued a formal opinion echoing the same conclusion.
2022 also saw a continuation of parental pushback against gender ideology in the educational arena.
While considerable attention was given to critical race theory, the incursion of gender ideology in the schools was also a factor in the lead-up to the 2021 election cycle, which propelled then-candidate Glenn Youngkin, a Republican, to victory in the Virginia gubernatorial race. 
Upon taking office in 2022, Youngkin ordered a grand jury investigation into the handling of sexual assaults committed by a "genderfluid" boy in Loudoun County, one of which occurred in a girls' bathroom. Parents accused school district administrators of covering up the assaults to protect the chances of enacting Policy 8040. The policy, which went into effect, allows trans-identified students to use bathrooms and locker rooms in accordance with their chosen gender identity.
The grand jury report was released earlier this month, finding that the school district mishandled the sexual assaults. The grand jury indicted Superintendent Scott Ziegler — whom the school board ousted days before — and its public information officer, Wayne Byard.

"The recent findings from a grand jury in Loudoun County just illuminate the reality that we knew what was going on in Loudoun County, and it took a change in governor, a governor's directive, a grand jury led by our attorney general to shine a light on the fact that a parent had been escorted by police from a school board meeting for complaining and protesting that his daughter had been assaulted in a restroom and the superintendent covered it up," Youngkin said in a Dec. 15 interview with Fox News.
The corporate media began to scrutinize transgender ideology and the medicalization of gender, particularly in minors.
Until now, the outlets reporting the dangers of puberty-blocking drugs, like pediatric Lupron, cross-sex hormones and body-deforming surgeries have come almost exclusively from conservative-leaning and some Christian sources.
What has arguably contributed to this change in tide are the rising numbers of what are known as detransitioners, several of whom were profiled in the New York Post. These are men and women who once identified as trans, took hormones and underwent various surgical procedures, and lived to regret it. 
In October, Reuters published a lengthy investigative piece asking about potential medical harms. The New York Times did likewise last month. New York Magazine published a similarly-themed piece on Dec. 15. 
What has arguably contributed to the legacy media finally reporting critically on some of the risks of these medical practices and procedures is the emergence of several documentary films, the most famous of which was The Daily Wire's "What is a Woman?" with Matt Walsh. In September, Fox News opinion host Tucker Carlson released his original film "Transgressive: The Cult of Confusion" on Fox Nation, featuring this CP reporter. 
Other films that have appeared on the landscape are "Trans Wreck" by Frank X. Panico, "Dysconnected: The Real Story Behind the Transgender Explosion" by Don Johnson and "The Detransition Diaries: Saving Our Sisters" by Jennifer Lahl and Kallie Fell of the Center for Bioethics & Culture.
Each of these films scrutinized the ideology, and to varying degrees, highlighted the dangers of using synthetic hormones and surgical procedures to treat gender confusion in minors. 
In late December, filmmaker Taylor Reece released a 50-minute documentary film called "Dead Name," which profiled three families disrupted by gender medicalization and the confusion and anguish that ensues when a child suddenly starts identifying as transgender.  
In January 2023, a film critical of transgender medicalization made exclusively by political liberals called "Generation Affirmation: The Lies of Transgender Medicine" is slated for release, sources told CP.
In the interest of full disclosure, this Christian Post reporter was featured in three of the aforementioned films ("Transgressive: The Cult of Confusion," "Trans Wreck," and "Dead Name") and thanked in the credits for "The Detransition Diaries: Saving Our Sisters."
In October, CP launched its multi-part, documentary-style investigative podcast series featuring a wide range of expert contributors. The series examines the dimensions of the intrusion of gender ideology in the culture with a particular focus on its impact on children indoctrinated in the school system and being put on a pathway of experimental medicalization, including surgeries, the effects of which are irreversible. 
Episode one explored the state of the schools and how "gender identity" policies and lessons were forming the minds of the next generation, what parents have endured when their children become ensnared in the ideology and how they are resisting it.
The second episode examines the world of medicine and how biomedical ethics has broken down and paved the way for what has become known as "gender-affirming" care, the approach within medical institutions and clinics where a child's so-called "gender identity" is immediately and unquestionably affirmed. 
Episode three unpacked the philosophical history of how Western culture arrived at this place. The episode engages scholars Abigail Favale, author of The Genesis of Gender: A Christian Theory, and Mary Rice Hasson, the co-author of Get Out Now, which details how gender ideology has infiltrated the public school system and sheds light on the political and financial machinery by which it happened.
The fourth episode examines the legislative issues, highlighting developments on the public policy front in states where pushback has materialized, such as Florida and Arkansas.
The final episode features the testimony of detransitioner Laura Beth Perry Smalts, who underwent experimental hormones and a number of surgeries to appear more like a man. Smalts encountered Christ and was transformed. 
The bonus episode of "Generation Indoctrination" highlighted the plight of women in the U.S. and Canada incarcerated with men, including serial sex offenders who claim to be women. Transferring men into women's correctional facilities has been made easier by way of various laws and regulations enshrining so-called gender identity as a category of personhood, such as California's SB 132 and the Canadian bill C-16. 
Brandon Showalter contributed to this report