The Church Against Religious Liberty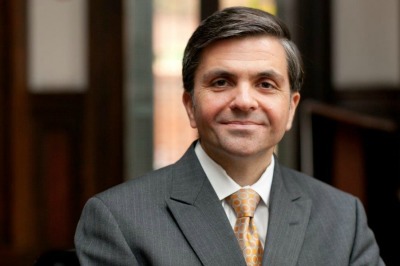 Hardly anyone ever talks anymore about the Christian Church (Disciples of Christ) denomination, even though it is historically Mainline, because it doesn't have many members left and has become culturally marginal.
But the denomination, which is based in Indianapolis, provided a soundbite useful to liberals and secularists this week by claiming its governing convention may not meet in Indianapolis after Indiana approved its own version of the longstanding federal Religious Freedom Restoration Act.
The Indianapolis Star describes the law this way:
Senate Bill 101 prohibits state or local governments from substantially burdening a person's ability to exercise their religion — unless the government can show that it has a compelling interest and that the action is the least-restrictive means of achieving it.
Many other states have similar laws to offer some protection for religious minorities, and the federal version passed over 20-years ago almost unanimously in Congress, signed by President Clinton.
But protecting religious minorities has become hyper politically incorrect. Under the new zeitgeist of cultural and political demands, elderly inn owners must host polyamorous rites, nuns must subsidize condoms, and church groups should finance abortions. Otherwise, they are guilty of "discrimination," which has become the unforgivable sin, unless the targets of discrimination are religious traditionalists, who merit no rights, until they fall down prostrate and worship at the altar of the latest presenting fad.
One Disciples of Christ spokesman succinctly encapsulated the secularist talking points:
Any time you have laws that basically are permitting bigotry and hatred and wrapping it in the cloak of religious freedom, you are potentially excluding people who would want to come [to Indiana] and work for you.
Yes, the Catholic Church, Evangelicals and Orthodox Jews, among others, who supported the law, are motivated by hatred and bigotry. What else could explain their adherence to ancient scriptures that claim human dignity entails more than endless sexual freedom and self expressionism?
The Disciples of Christ warned Indiana's governor before he signed the bill:
Purportedly a matter of religious freedom, we find RFRA contrary to the values of our faith – as well as to our national and Hoosier values. Our nation and state are strong when we welcome people of many backgrounds and points of view. The free and robust exchange of ideas is part of what makes our democracy great.
As a Christian church, we are particularly sensitive to the values of the One we follow – one who sat at table with people from all walks of life, and loved them all. Our church is diverse in point of view, but we share a value for an open Lord's Table. Our members and assembly-goers are of different races and ethnicities, ages, genders and sexual orientations. They have in common that they love Jesus and seek to follow him.
We are particularly distressed at the thought that, should RFRA be signed into law, some of our members and friends might not be welcome in Indiana businesses – might experience legally sanctioned bias and rejection once so common on the basis of race.
The Disciples of Christ letter noted that 6000 are expected at its 2017 convention. It doesn't mention that such a number represents over one percent of the total national membership of the highly shrunken denomination, which has the distinction of losing a higher percentage of membership than any other liberal Mainline denomination, all of which have shriveled. The Disciples have lost about 70 percent, despite its widely advertised radical hospitality. It will not be long before its entire membership can convene in a stadium, or perhaps a private back room at Chuck E. Cheese's.
Why would even a hyper liberal denomination oppose religious freedom and free speech, labeling it "hatred" and "bigotry?" Originally RFRA laws were intended to protected small religious groups like the Amish and Sikhs from undue burdens on practicing their faith in public life. It was not imagined there would come a day when laws might seek to jail or financially destroy nuns, rabbis or Christian camp counselors who prefer to abstain, even within their own domiciles, from the next wave of sexual and gender experimentation. And there's always a next wave, always more provocative than the previous, and always accompanied by a shrill chorus angrily berating any and all dissent.
Religious freedom is the cornerstone of all liberty for all people. Deny or reduce it, and there are no ultimate limits on the state's power to coerce. As to the spiritually and demographically collapsed religious groups whose spokespersons no longer cherish liberty, they might recall an admonition of long ago from a long since, for them, discarded tradition:
If the LORD is God, follow Him; but if Baal, then follow him.
Prior to joining the IRD in 1994, Mark worked eight years for the Central Intelligence Agency. He is a graduate of Georgetown University and is a native of Arlington, Virginia. A lifelong United Methodist, he has been active in United Methodist renewal since 1988, when he wrote a study about denominational funding of pro-Marxist groups for his local congregation. He attends a United Methodist church in Alexandria, Virginia. Follow Mark on Twitter
@markdtooley
.